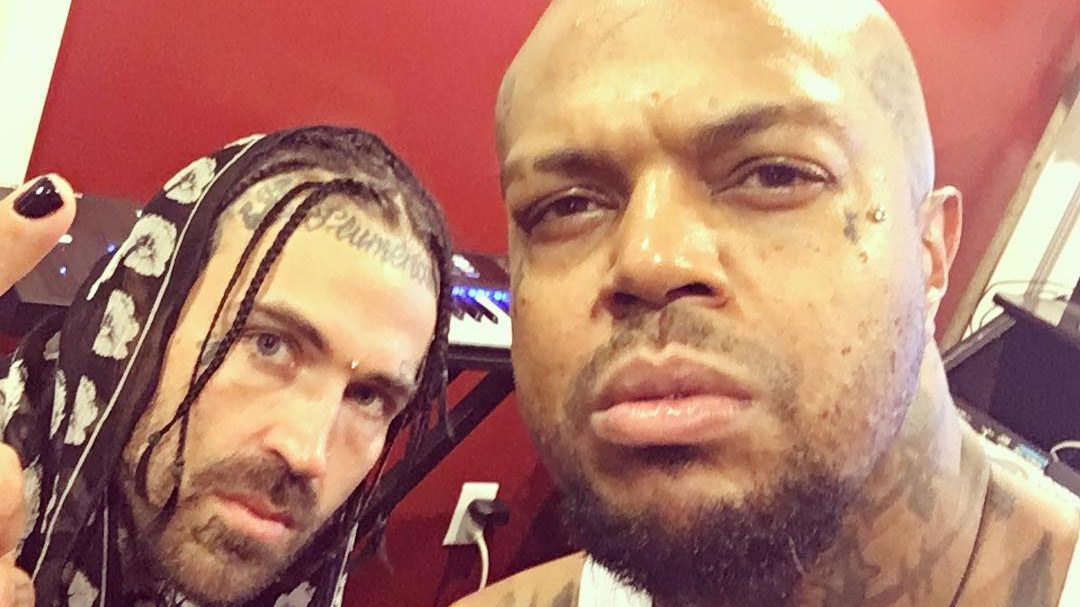 Yela hints at Three 6 Mafia reunion in an Instagram post and shows DJ Paul working behind the boards.
The boundary-pushing artist released two new albums last year and DJ Paul found his place on both "Trunk Muzik 3" and "Ghetto Cowboy". However, the full collaboration with Three 6 Mafia was off the cards. Until now.
Yelawolf posted on his Instagram behind-the-scenes studio photo with DJ Paul with a caption:
serious on the play back .. my brother @djpaulkom .. you gotta love the family !!! @missyeahoe @realcrunchyblack @juicyj @seedof6ix photo : @edward.crowe #slumafia #slumerican #mudmouth 🦅
Yes, while only DJ Paul was in the picture, he tagged all current new generation members of the crew that was formed in Tennessee in 1991: Gangsta Boo, Crunchy Black, Juicy J and Seed Of 6ix.