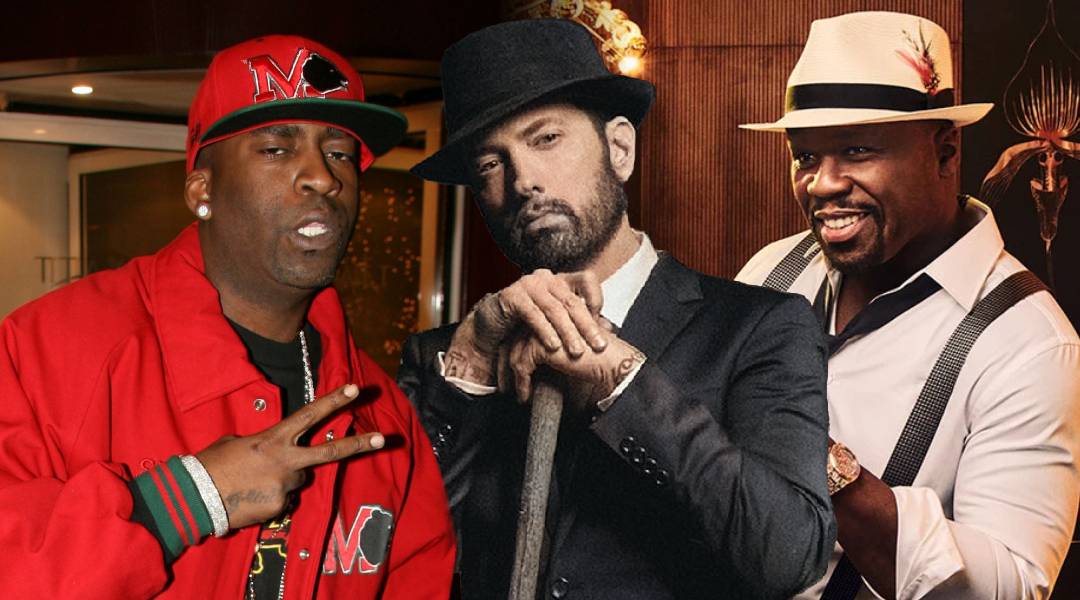 In a new BetNeworks video, Tony Yayo reads out the bars from the hottest rappers and is not afraid to say what he thinks about it.
Besides lines from Eminem, NORE, Ice Cube, Larry June, Ice Spice, Eminem, Lil Baby, and Young Thug, there were bars from the G-Unit crew: 50 Cent, Lloyd Banks, and Tony himself. Was there a special treatment for friends?
Getting a card with "Lose Yourself" lyrics, Tony tried to look at the bars objectively and still could not find a flaw:
As we move toward a new world order
A normal life is boring, but superstardom's
Close to post-mortem, it only grows harder
Homie grows hotter, he blows, it's all over
These hoes is all on him, coast-to-coast shows
He's known as the Globetrotter, lonely roads
God only knows he's grown farther from home, he's no father

I'm gonna give that a five 'cause I like that. I'm trying, I know who that is, but I'm gonna give that a five. Shout out to Eminem. Free Yayo. Always shouting him out 'cause, you know, at the Grammys, he wore my shirt when I was in jail. Him and Fifty have always had support for me, so I always big them up.
But when it comes to rating bars, Yayo stays true to his craft and expresses his honest opinion. So Fifty didn't get a high score just because of loyalty. He's got a mediocre rating because Yayo expects from Fif more. Having read lines from 50 Cent x Snoop Dogg x Nas's "Blaze It Up", Yoyo gave his verdict:
Honestly, I heard Fifty spit way better stuff than this. So, I'm trying to figure out what this was. I'm gonna give that a three. Tony gave himself and Lloyd Banks fives, though, calling Banks the best lyrics from New York he knows.
Watch the video below: