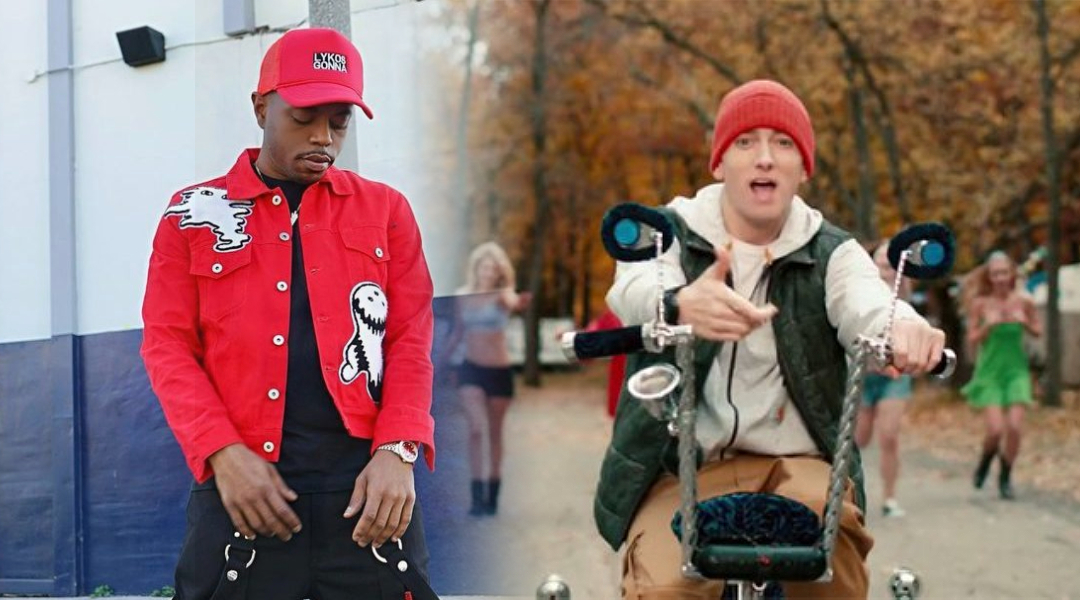 The COVID-19 pandemic gave Eminem the freedom to hide behind a mask and walk around unnoticed, reveals Boogie.
In his recent interview with the No Jumper podcast, this Shady Records artist shared a story Em shared with him in confidence. But it was too funny and telling to keep it secret, decided the Compton rapper:
He told me a story. I probably shouldn't tell this story. He told me a story how he was riding a bike in his old neighbourhood recently. He would go by himself, no security, with a mask on, and just ride around in his old neighbourhood. And he tripped over the curb or something like that. A random Eminem story. Now he's probably gonna be mad at me about it, but I just wanted to expose him.
Adam was curious about how Boogie interacted with Eminem, but the "Stuck" MC can only state that Marshall is still a hermit:
We're artists. He's just like me. I don't like being around people. I think if me and Eminem sit around each other for two hours in a room with nobody else there, it's probably not gonna be no words. 'Cause I'm gonna be sitting like, aight, he's gonna be sitting like, alright. He's trying to go rap somewhere, I'm trying to go rap somewhere.
Watch the interview below: