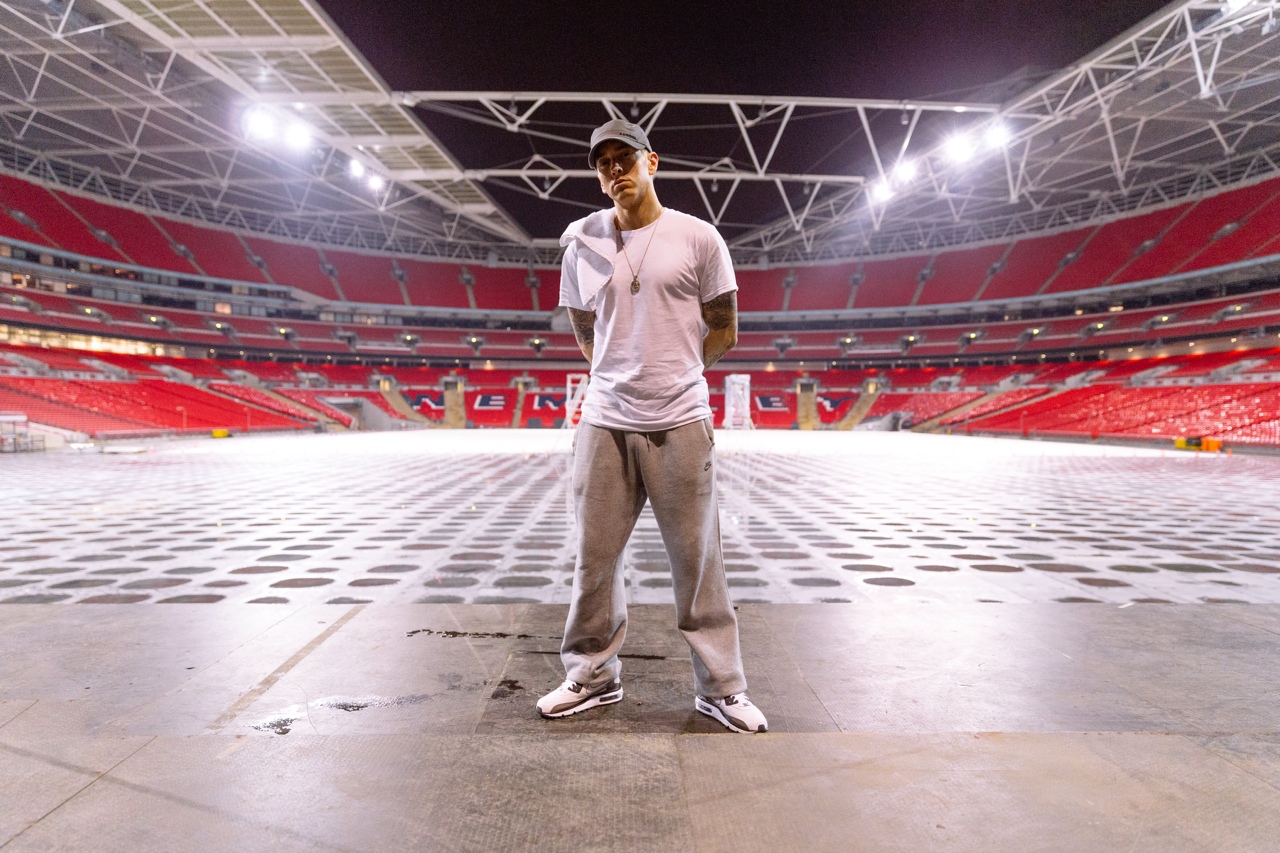 Two days in a row, on July 11 and July 12 2014, Eminem performed for an audience of 90,000 of his oversee fans.
The second date was added to the schedule after MArshall's Wembley show was sold out in just two days.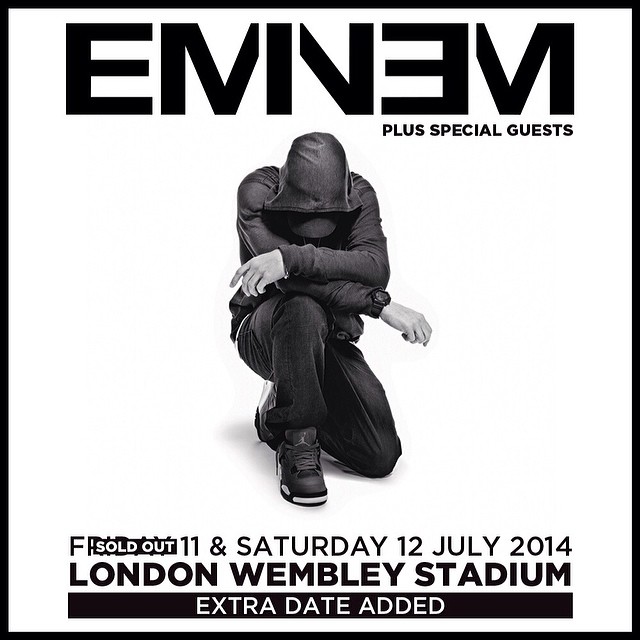 Even if sound issues marred the events, they were not what was left to remember.
The tightly packed 35 tracks long setlist, an unexpected Dr. Dre appearance, stunning scenography, and, most importantly, unrivalled stage energy – that is what 180,000 fans who came to London in July 2014 will never forget.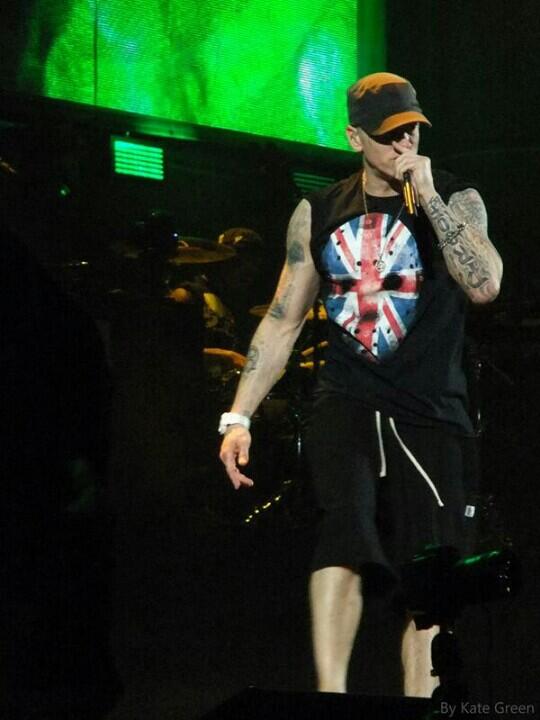 You can get connected to these memories reading our reviews for July 11 and July 12 shows, revise photos from Wembley or watch the footage. We have both highlights and the full show in HQ.
Eminem – Lose Yourself, Rap God, Berzerk @ Wembley Stadium, London (12 July 2014)
Eminem @ Wembley Stadium, London 12.07.2014 (Full Concert, HQ Audio and Video)