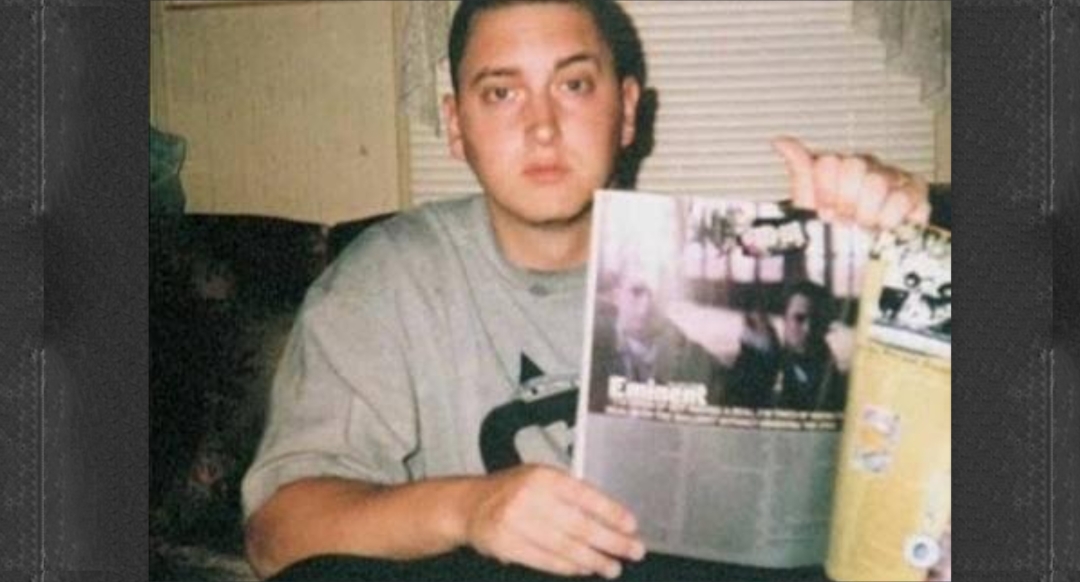 David Mays started The Source in 1988 as a single sheet newsletter while still studying at Harvard. The publication became one of the most influential hip hop media that later lost a lot of its authority in the chain of scandals.
Still, its founder has seen so many twists and turns in hip hop history that he decided to share some of it in a documentary podcast. The series focuses on a particular column that has brought many up and coming artists to the limelight, said David Mays in the interview on Vlad TV:
We're actually doing the first documentary series right now on Unsigned Hype and how it originated and all the impact it had. It's an eight-part documentary podcast series that I'm doing for my new network, Break Beat. We are already in the middle of production on it. It's going to come out probably at the top of the year. We are going to tell the whole backstory of that column and where it came from. You mentioned a few: Biggie, DMX, Eminem, Common, Mobb Deep, Capone NORE, David Banner, Juelz Santana, Jay Electronica. There's others… All of these artists got their start in The Source Unsigned Hype, and many of them, we basically got them their record deals.
The veteran editor refers to this article about Eminem, published in 1998: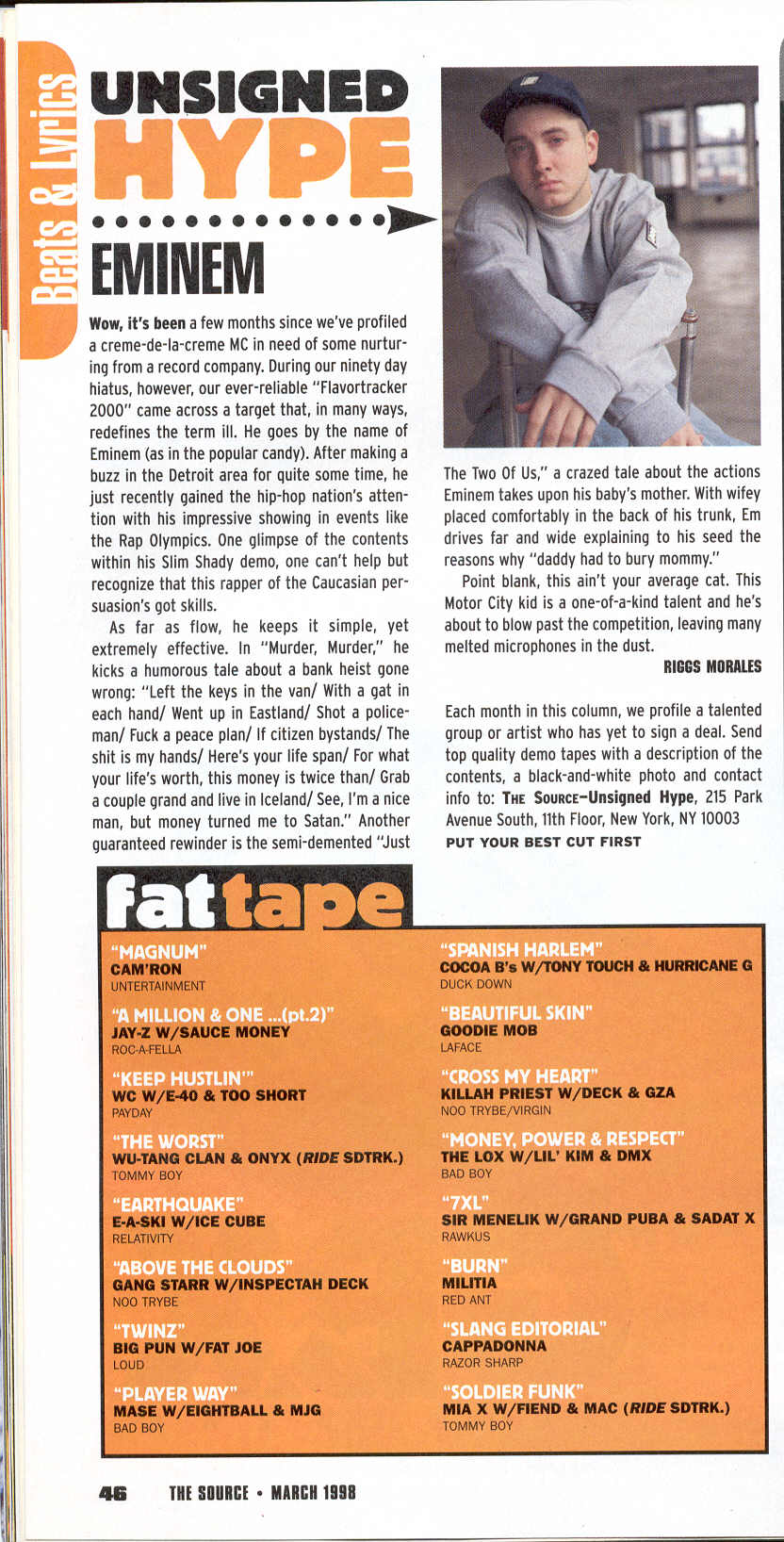 Indeed, Rigg Morales, who wrote it for The Source, gave Marshall a stellar review. However, it did not propel his career as much as Wendy Day, who managed Em back then, hoped:
We tried getting him a write up in The Source. We did "Unsigned Hype". That didn't help. We just couldn't get him any traction.
Freestyling on DJ Sway's radio show and taking part in the Rap Olympics brought Eminem his record deal. Still, The Source also had something to give Eminem: four mics reviews on "Marshall Mathers LP" and "The Eminem Show". You know, those albums that were just a little bit worse than Benzino's project that got five mics.
It will be interesting to hear more about Unsigned Hype. However, there is a worry that the narrator's perspective will be seriously skewed.