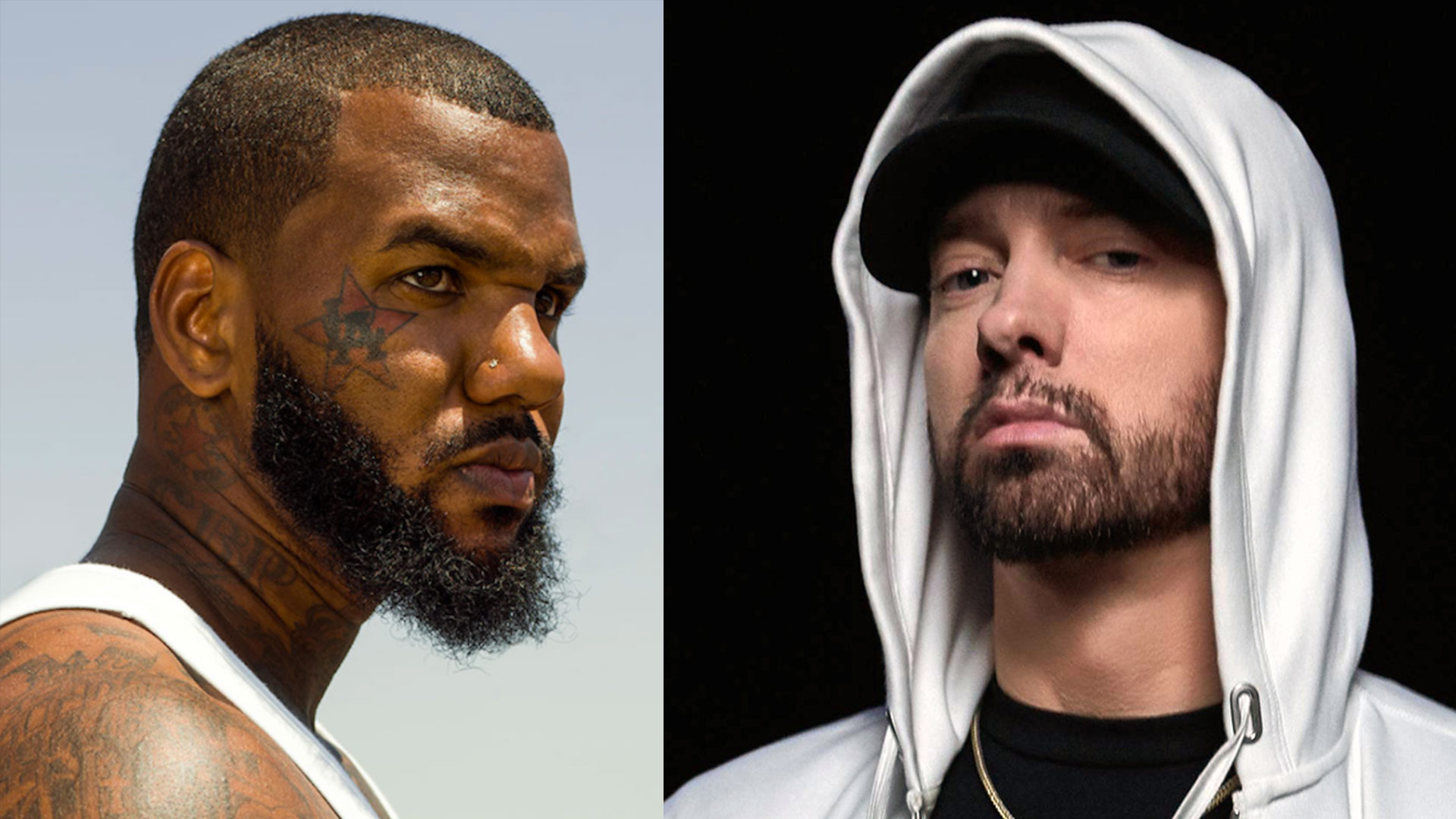 After several bold statements, The Game is going to proceed with a challenge and diss Eminem on wax.
That much his manager Wack 100 revealed in a Clubhouse room. He said that The Game has a diss track and even a response to Em's hypothetical response. This team is gearing up for an epic battle:
We are starting the fire. The black Slim Shady. It's coming, and nigga better be ready because this nigga went crazy. The black Slim Shady. We're coming for Eminem. He coming like a motherfucker. [Eminem] responded to Machine Gun Kelly and Nick Cannon. It is what it is.
The host was understandably surprised by the passion Wack 100 infused in his statement. Especially considering that The Game started this entire story as a challenge to prove that he's a better rapper than Eminem, and there were not any hard feelings involved:
This is a friendly competition? I don't think they have a real beef?
Wack 100 kept going:
You know that Eminem is a disrespectful nigga. He disrespected his own mama. He disrespected himself. That nigga talked about killing his baby mama, putting her in the trunk. If he don't mind doing that to himself, ain't no limits what he gonna do to another motherfucker. Ain't no boundaries with this nigga. He ain't got no boundaries with himself.
The whole Wack 100 spiel on this Clubhouse session sounds like a prep talk for a shadow boxer. He twists facts, repeats misconceptions, and describes his own artist as a black version of Eminem, killing his possible originality even before the drop. He funnels the flames of an absent beef, attacks Fifty (at least this move is expected and understandable) and sets the rules for a lab duel with Eminem, which is never going to happen.
We all know that The Game needs more hype to sell his new album but Wack 100 pitting him against Marshall is a recipe for disaster. And The Game has had them enough in his career.