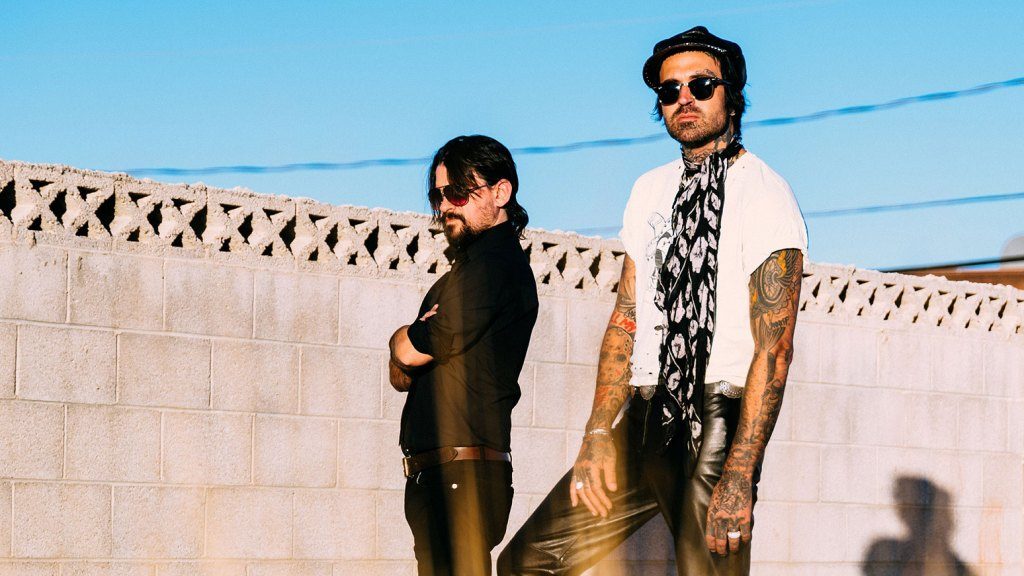 The decision to depart from rap resulted in a new eclectic project "Sometimes Y" recorded with Yelawolf fast friend Shooter Jennings.
Introducing the album to Billboard, Yelawolf explained:
Shooter Jennings and I have been planning on working together for years. We finally buckled down and made an album and now I'm like, 'What the f–k were we waiting on?!' Sometimes Y is the name of the band/group because of the question we bring to music and the listener. It also gives us the freedom to do anything and make any style we choose. I didn't know what was gonna happen in the studio, but we ended up writing the entire album on the spot. Once we found the mojo, it was the most electric vibe I've experienced making music. And at the end of the day that's all you're looking for, a good time. The overall feel of the album is something new, a fresh sound from a group of guys that are clearly hungry and enjoy what we do. And what is rock n' roll anyway if it ain't lawless?! Personally, I'm ready to shake sh-t up and have fun!
Jennings produced the album and the project is ready for release on March, 11. The track-list is already announced:
1. Sometimes Y
2. Hole In My Head
3. Rock & Roll Baby
4. Make Me A Believer
5. Shoe String
6. Radio
7. Jump Out The Window
8. Catch You On The Other Side
9. Fucked Up Day
10. Moonshiner's Run
Watch the first single off the album, "Make Me A Believer", below: