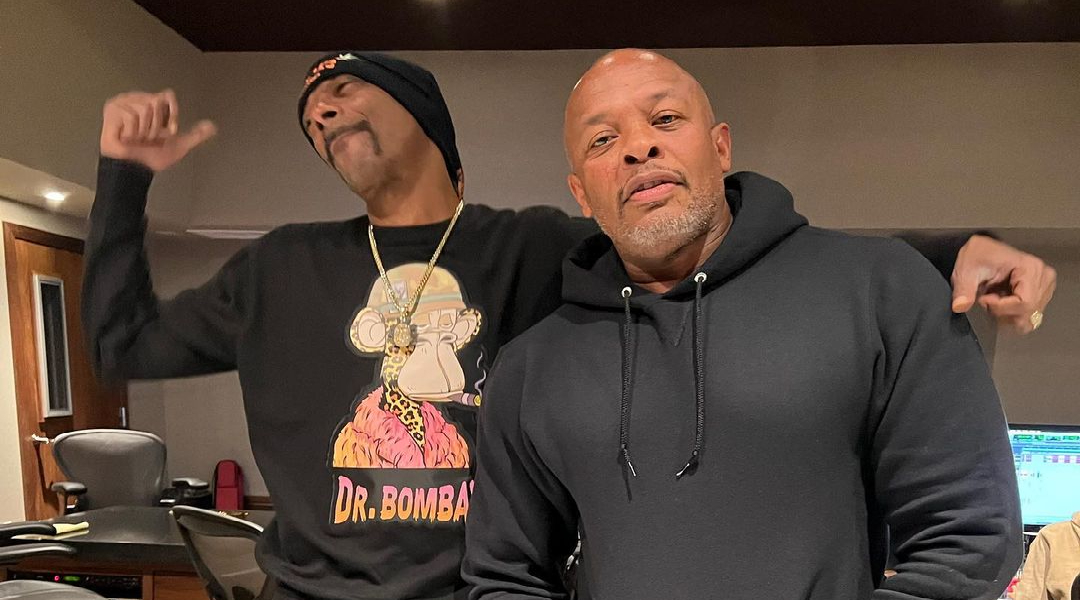 Two legends came together in the studio and dropped cryptic references to Dre's classic album.
Snoop Dogg posted a photo on his Instagram account with a caption:
The chronic is bac home 🏡 🔌🎙🔥🔥👊🏿👊🏿📱🎶🧊🧊🔒🔒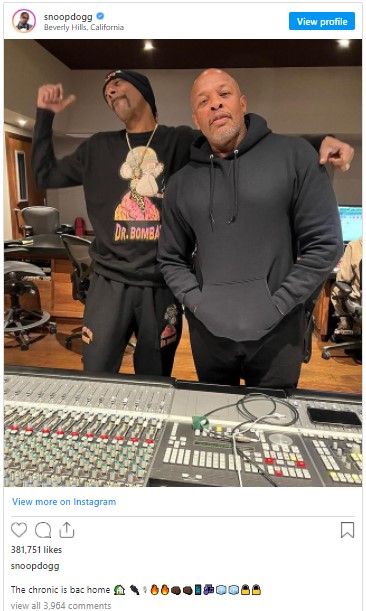 Interestingly, Snoop Dogg now owns the masters to Dr. Dre's "The Chronic" among other Death Row albums following his recent acquisition of the iconic record label. So this post might be very literally about them spinning the original tape together after all these years.