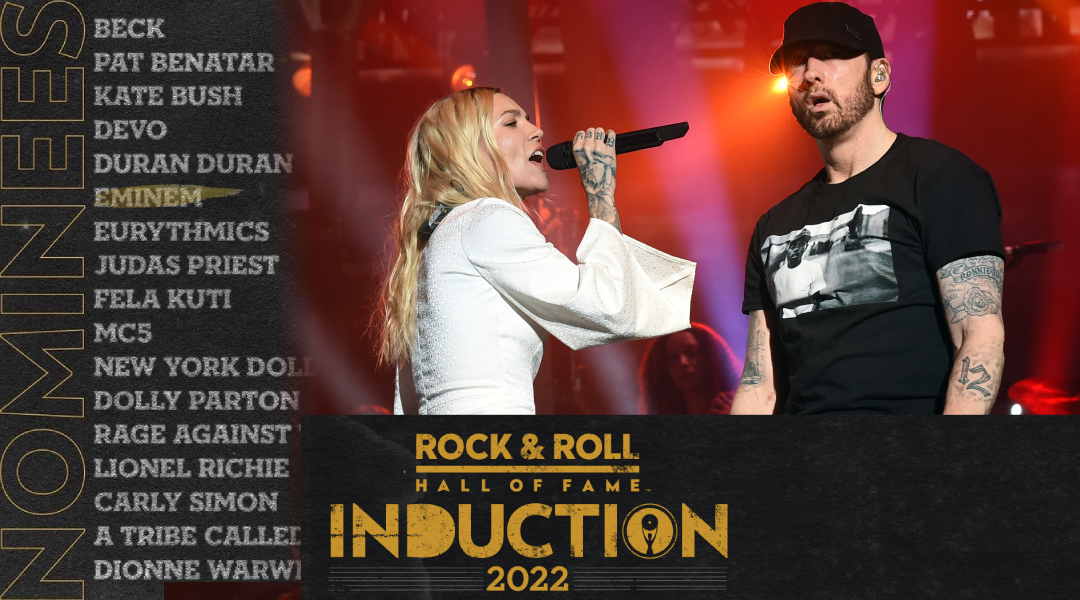 Award-winning, multiplatinum-selling singer/songwriter Skylar Grey uses her influence for good casting her Official Rock and Roll Hall of Fame ballot.
Every year, a nominating committee selects a number of candidates for induction. Ballots are then sent to more than 900 historians, members of the music industry and artists — including every living Rock Hall inductee — and the five performers receiving the most votes become that year's induction class.
Judging by photos Skylar shared in her Instagram stories, she is one of those experts, and her choice of a candidate to vote for is not surprising.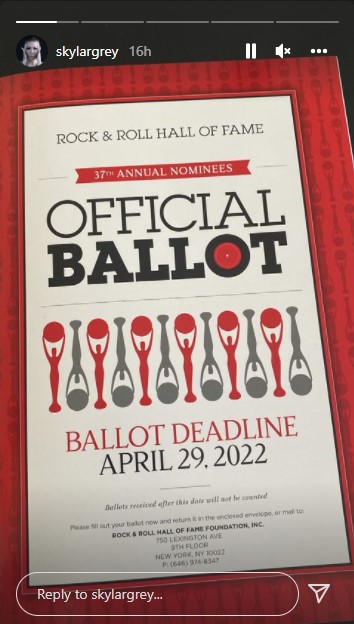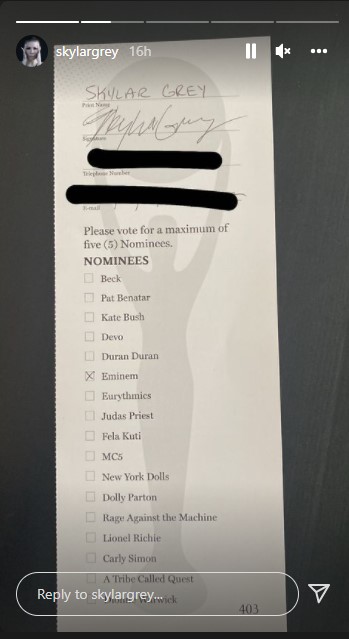 Meanwhile, on a fan ballot, Eminem is closing in on 600,000 votes, second to Duran Duran propelled on top by their oversized voting machine.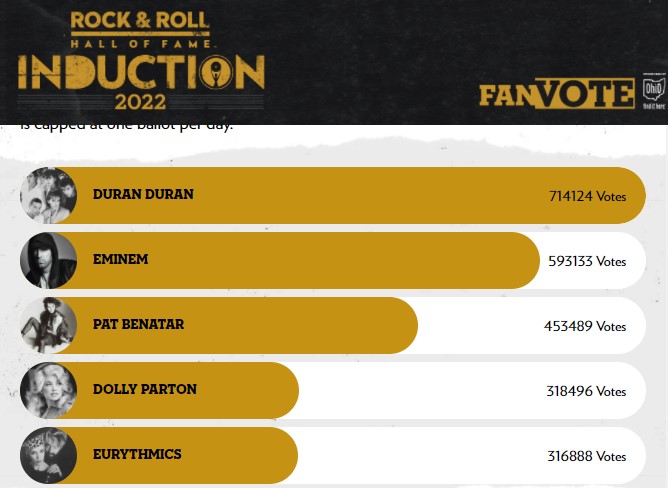 So go visit vote.rockhall.com to cast your own vote for Eminem. The top five artists in the public poll form one ballot weighted the same as the rest of the submitted ballots. It is not much against 900 expert votes, but we for sure want this one to look good for Eminem.