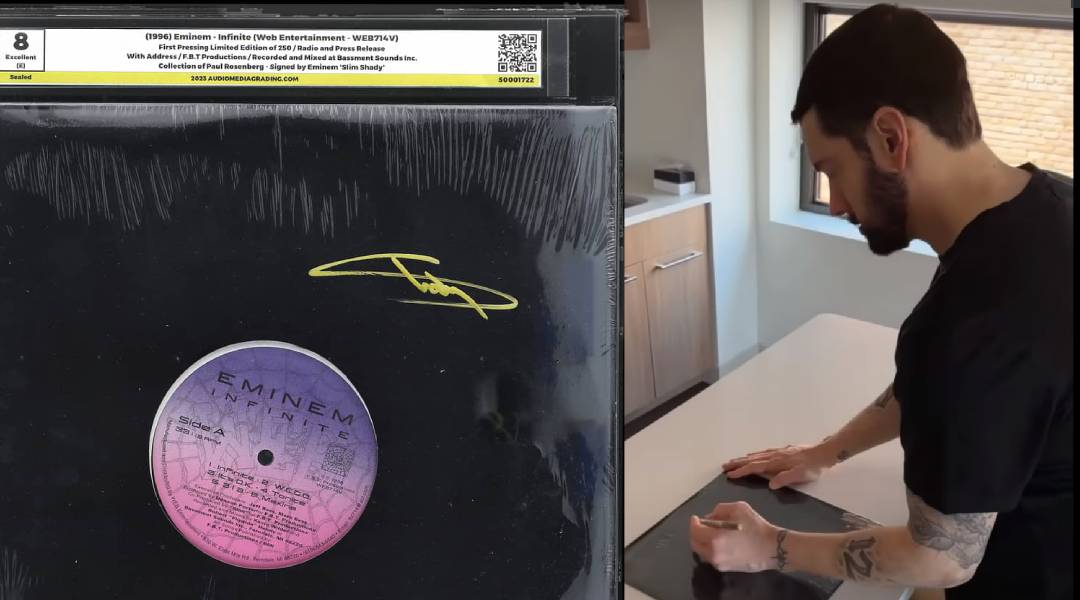 Marshall has signed the rarest vinyl copy of his debut album — and now it is up for sale on the online auction.
This is one of only 250 copies made for media and radio promotion. Not many copies from this run remained unsealed but Paul Rosenberg, who provided one, apparently has access to some rare treasures. To make the item even more unique and desirable, Marshall signed the copy on camera.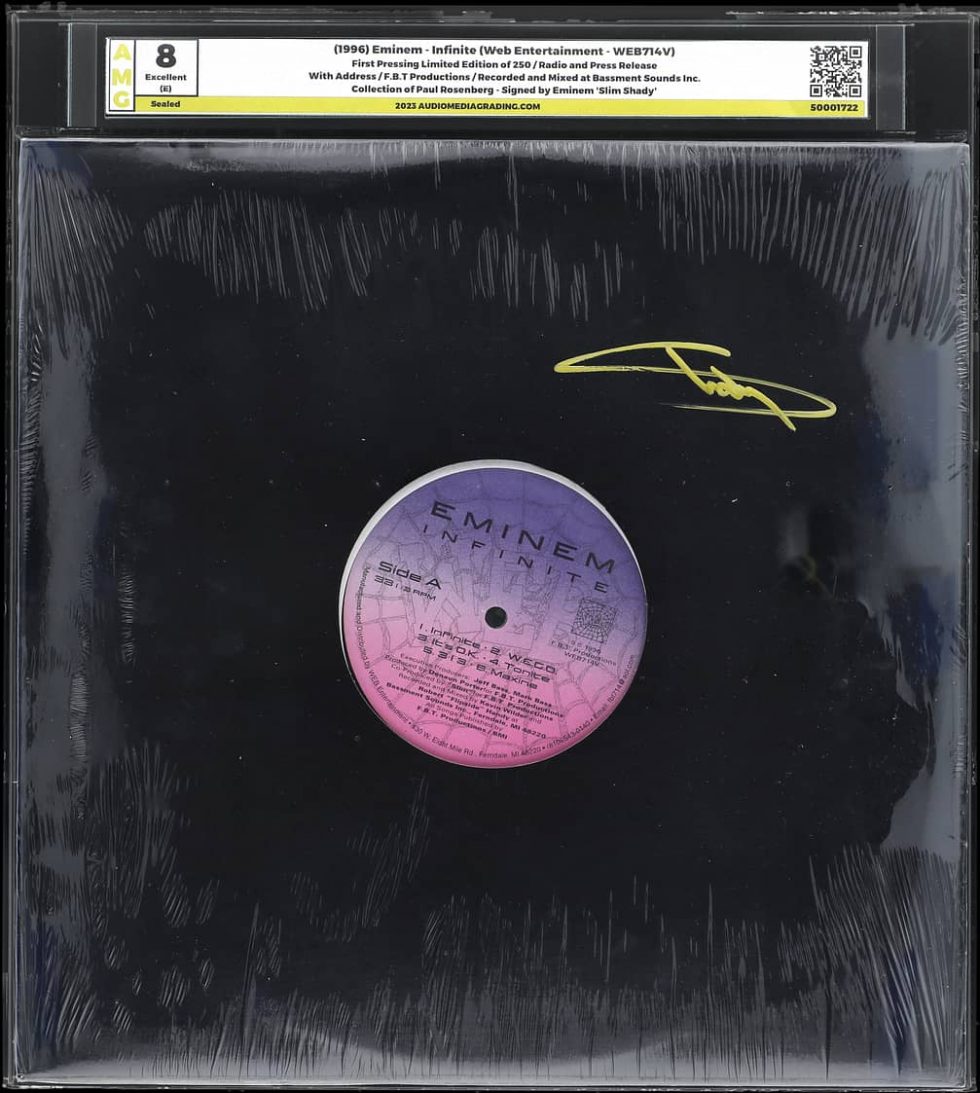 The sale goes through Goldin, the collectibles marketplace for some of the most significant pieces of sports and pop culture memorabilia. The starting bid of $25,000 has been already placed. Who knows how high up it will go before the bidding ends on Thursday, 9/14/23 at 4:00 AM.
As usual, Eminem puts his memorabilia for sale for charity. This time is not an exception. A portion of the proceeds from this auction item will benefit the Marshall Mathers Foundation, a charitable organization dedicated to providing assistance to disadvantaged and at-risk youth primarily in Detroit, Michigan and its surrounding communities, confirms the marketplace.
Watch Eminem signing the copy below: