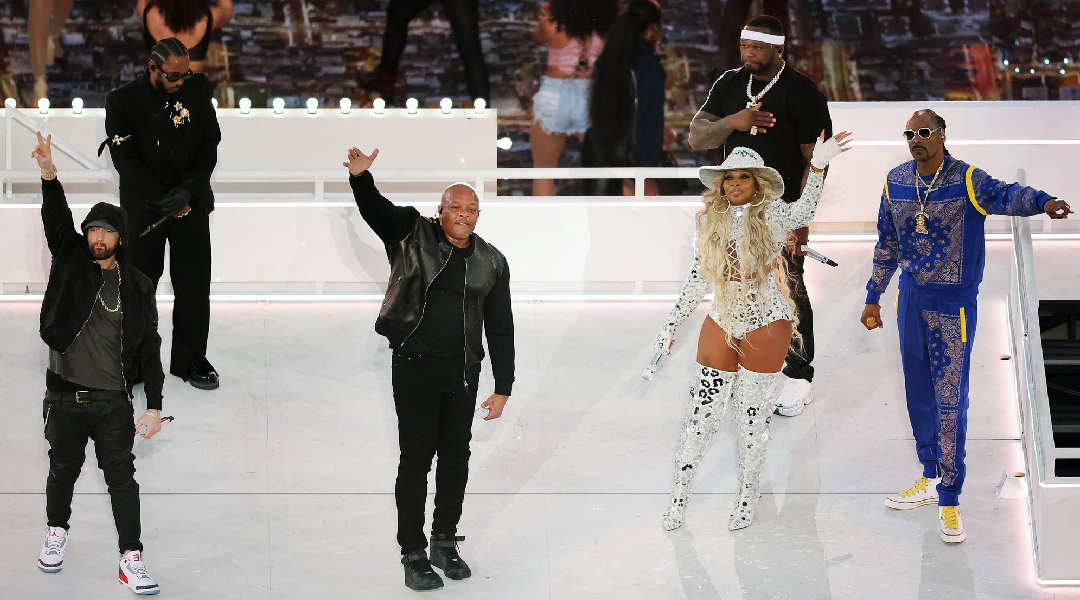 Dr. Dre put together an unforgettable celebration of hip hop culture where everyone could find something to relate to.
Kanye West, for instance, was impressed the most with Fifty's surprise appearance. 50 Cent recreated his iconic "In Da Club" video when he entered the set hanging from the ceiling. "Legendary", commented Ye, who came to the game with his kids and an oversized posse.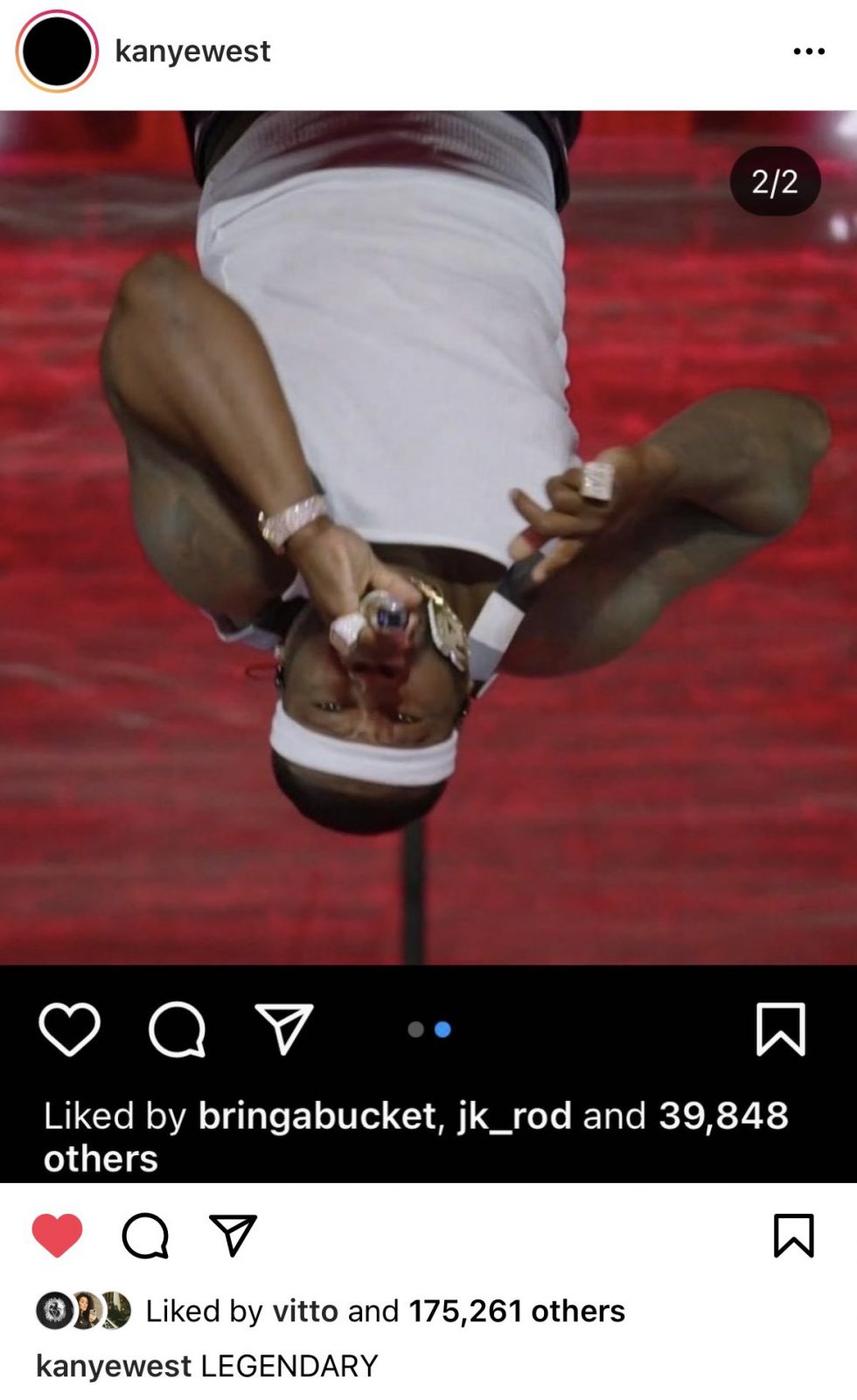 Busta Rhymes watched the show from up high but enjoyed it all. In the video he posted, Busta is bopping along the opening sequence. He captioned it with an excited "THE MOMENT OF TRUTH!!" and a stream of "mind blown" emojis.
THE MOMENT OF TRUTH!! @drdre @SnoopDogg @Eminem @maryjblige @kendricklamar @50cent 🤯🤯🤯🤯🤯🤯🤯🤯🤯🤯🤯🤯 pic.twitter.com/26tnV0qhDz

— Busta Rhymes (@BustaRhymes) February 14, 2022
LeBron James spent this time dancing:
Bron was going off at the halftime show 😂

(via @KarisaMaxwell)pic.twitter.com/Uwn7kXvxqi

— Bleacher Report (@BleacherReport) February 14, 2022
Justin Bieber, who was watching the game from the sidelines, lost it when Eminem took the stage and rapped the anthem along with Marshall:
JUSTIN BIEBER STANDING UP AND RAPPING TO @Eminem IS A WHOLE MOOD #SuperBowl #SuperBowlLVI pic.twitter.com/hsK7mc0r6x

— kim 🍑 | 12 days (@peachesbiebss) February 14, 2022
The Weeknd was rocking hard along with "Lose Yourself"
ABEL VIBING ON 'LOSE YOURSELF' BY EMINEM OFMDHS THIS VIDEO RIGHT HERE!!! pic.twitter.com/ySo2Zc4EPc

— ‎شانون (@shanxmira) February 14, 2022
Cardi B came to the game and to the show together with Offset and sometimes could not contain her excitement, as he Instagram stories show: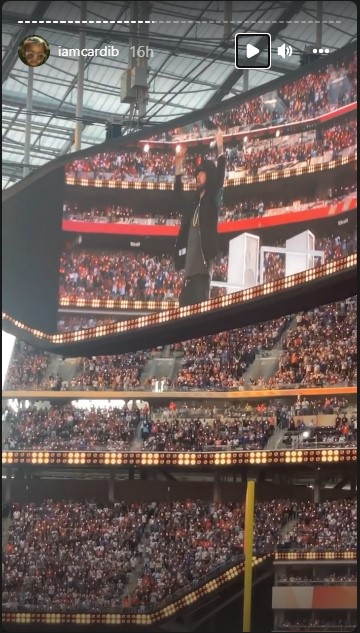 Right behind the celebrity couple, Jennifer Lopez was dancing: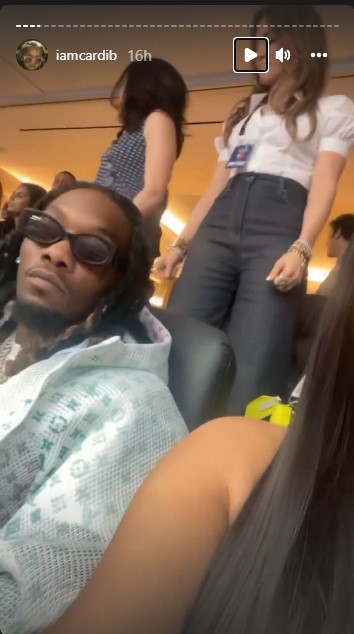 Megan Thee Stallion linked up with Christina Aguilera while waiting for the show to start: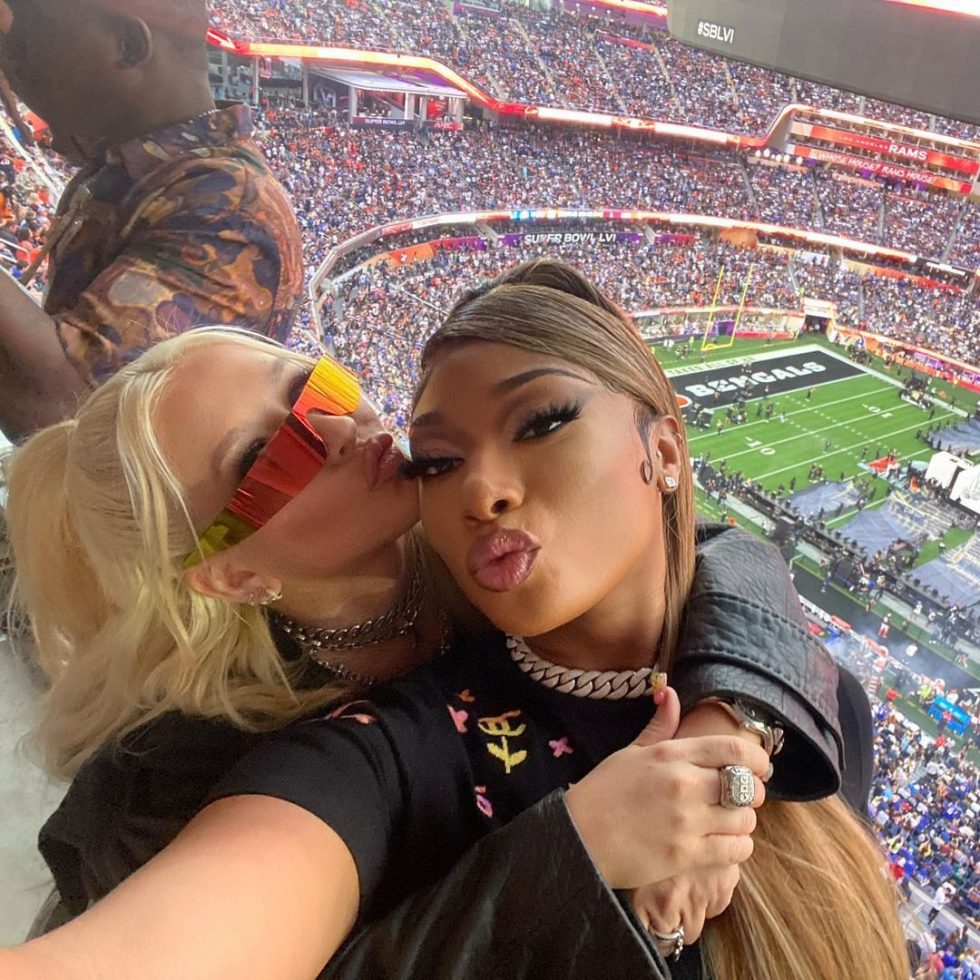 The streaming sensation J Balvin pulled up to the show and sat side by side with Lil Baby and Leek Mill: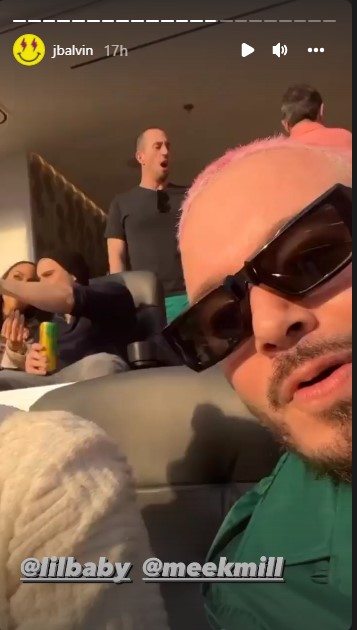 Fat Joe watched the show on a big screen and documented himself cheering for every artist on the bill: