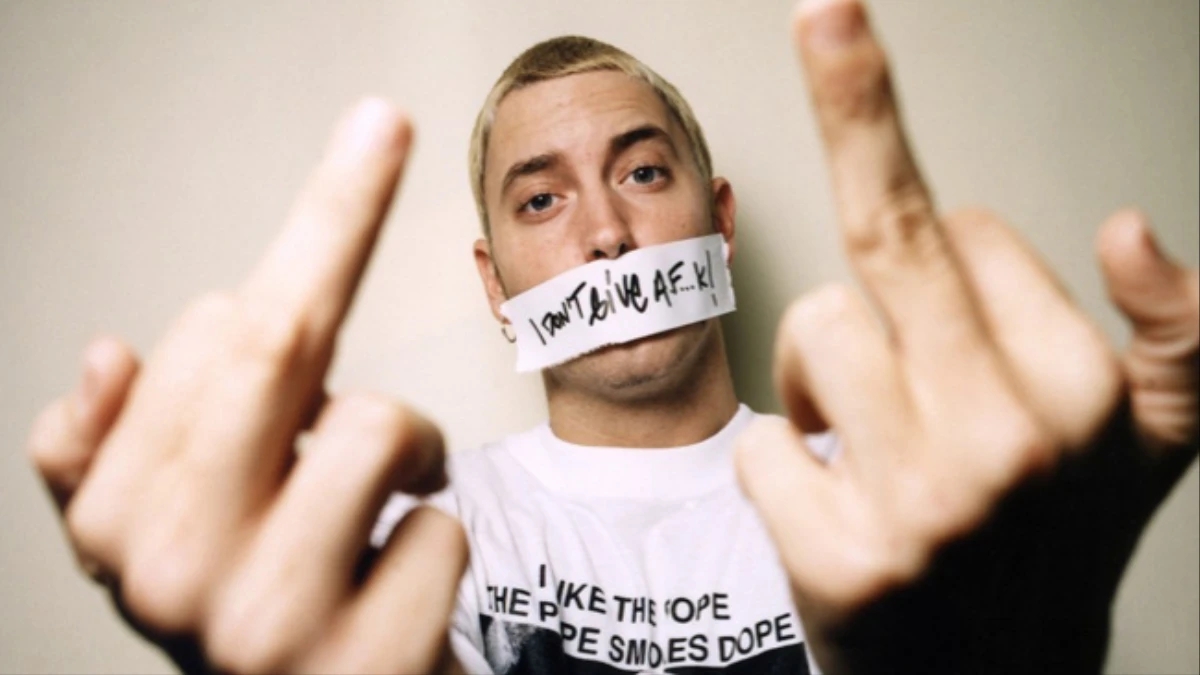 17 years after their first attempt, Rolling Stone significantly updated their compelling list of the most important albums in music history – and included two Eminem's classic records.
The question is, if this is truly a place that Marshall deserves? The annotations to these albums given by the magazine staffers show that they still can hardly see beyond Shady's shock value of the last century:
352
Eminem, 'The Slim Shady LP'
Interscope, 1999
On which Eminem introduced himself as a crazy white geek, the "class-clown freshman/Dressed like Les Nessman." Hip-hop had never heard anything like Em's brain-damaged rhymes on this Dr. Dre-produced album, which earned Em respect, fortune, fame, and a lawsuit from his mom. Yet, while he claimed that God sent him here to piss off the world, his most endearing quality was that he saved his most unsparing rhymes for the worst villain in his messed up life — not mom or his ex-wife, but himself.

145
Eminem, 'The Marshall Mathers LP'
Interscope, 2000
Chris Rock joked that the world was so crazy, "the best rapper is a white guy," referring to Eminem. He'd been accused of corrupting the nation's youth by fostering misogyny on his major-label debut, and to say he doubled down on playing with offensive ideas only exaggerates his joyful commitment to earning more denunciations. "The Real Slim Shady" and "Bitch Please II" vaulted Eminem from a shock rapper with a sense of humor to the voice of a generation. And in "Stan," he created a verb and a meme to describe extreme fandom in our era.
At least journalists rated Dr. Dre's classic respectedly high:
37
Dr. Dre, 'The Chronic'
Deathrow, 1992
When George Clinton first heard hip-hop artists blending old records with new beats, he wasn't too unimpressed. But then Dr. Dre turned samples of Clinton's P-Funk sides into G-Funk, and Dr. Funkenstein approved, calling funk "the DNA of hip-hop and rap." Dre had already taken gangsta rap to the mainstream with his earlier group, N.W.A, but on The Chronic, he funked up the rhymes with a smooth bass-heavy production style and the laid-back delivery of then-unknown rapper Snoop Doggy Dogg. When Dre and Snoop dropped "Nuthin' But a 'G' Thang," there was no getting out of the way.
You can browse through all 500 albums on the magazine web-site.