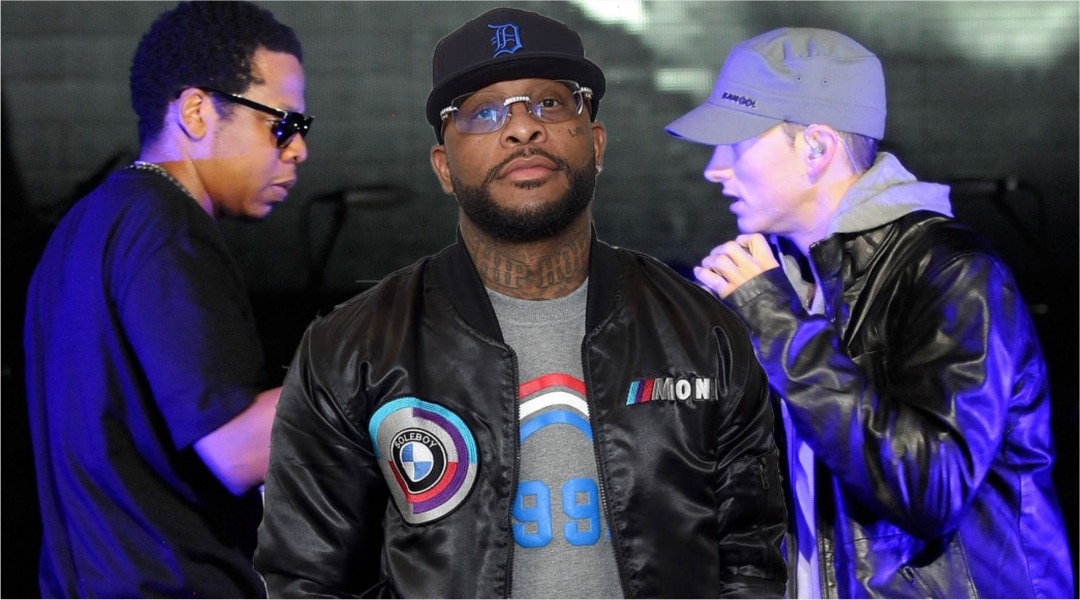 Royce da 5'9" was the first one on "Renegade" verses with Eminem so he must know the answer to this eternal question: who did better on that track, Eminem or Jay-Z?
Before answering that question at Talib Kweli's People's Party conversation, Royce agreed with an opinion that his style resembles that of Eminem. However, he clarifies, that's not personal, that's generational, that comes from shared experience.
I think a lot of us from Detroit do, from my generation. I think everybody circa 95-96 from Detroit, all of us have similarities: Proof, all the D12 guys, Obie Trice. It was a language we spoke at the Hip Hop Shop. We all admired each other, we all pulled from each other, we all kind of vibed off each other. It's all Detroit shit. Em kinda introduced it to the world but a lot of guys share a similar style but Em just has his way of doing it that is unique to him.
Now to the famous puzzle of "Renegade". Being the one who recorded this track before and being an experienced player himself, does Royce know who did better on the track? Jay-Z, Em or maybe Royce himself? Royce dismisses this assumption:
I'm not in this equation. When we, me and Marshall did it, I just thought the song was okay. It was just sitting. After years in the game and learning about songs, I learned that we both attacked a song in the same way, this goes back to us being similar stylistically. We both attacked it the same way, we thought that was just a cool song. Take my vocals off and then Jay attacks it the different way. He actually doesn't attack, he lays back in a pocket and his counting is almost like a juxtapose version of what Marshall is talking about. It makes a more complete song. And then you put it on a classic album and it turns into a moment, which blows what we did out of the water and turns it to a whole another situation. And I think what makes this song special is that you can't say who had the best verse. All you can do is go, "You prefer this one over this one", it's a preference thing. You can't truly say one is better than the other. In my opinion.
That's a carefully crafted and sensible answer. Watch this segment below: