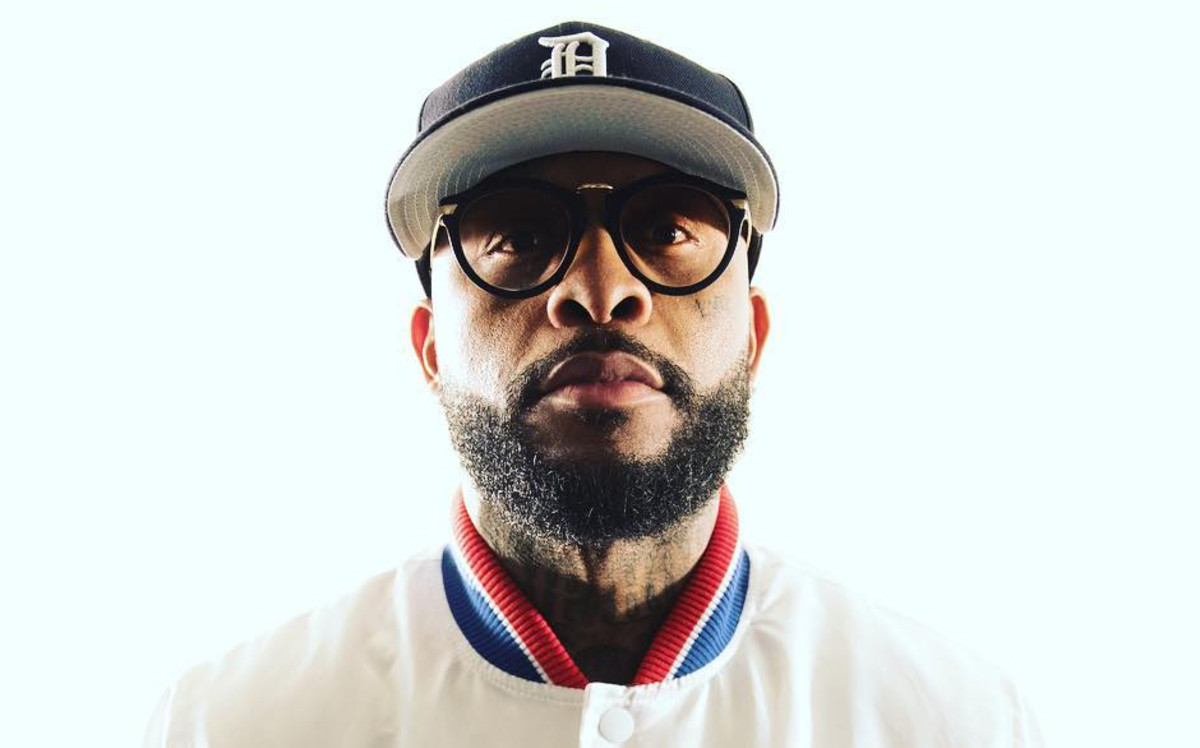 In a short interview, Royce talks about his upcoming album, his technical skills and about redefining expectations.
The incredible new single "Black Savage" rocketed high since it was released last week. It was picked up by National Football League as the Song of the season, which guarantees a phenomenal exposure to an artist.
So now Royce can be found in the studio of the bright-coloured entertainment channel explaining what people should expect from his new album:
It's gonna be greatness and when I say this I mean creatively. I'm proud of myself of being a technician, that's what I do. Some guys do party rap, they do that great. Some guys do story rap, they do that great. Some guys do real commercial rap, they do that great. I'm a technician. I'm the guy who likes to push the buttons and I'm proud of myself of doing things that are technically sound. So you can always expect that from me.
"What does it mean exactly?", asked a host for a benefit of the people who do not know what greatness means and what Royce's name means in hip hop. "Isn't it like a boring skill that you've got?", inquires an obnoxious guy next to her. Royce da 5'9" is patient:
It's boring to the people who ain't skilled, yeah. It's very nerdy, the people who get into mechanics of rapping… You know, you have people who can dance very well, you have vocalists like Whitney Houston. She's a vocalist, she's a technician. You wanna hear her showing off her gut. Some people are really good at using autotune, you've got geniuses of autotune…
"So what is your inspiration for writing a new song, "Black Savage" specifically?" – hosts remembered to ask Royce some pre-agreed questions. And now he is serious:
I feel like things need to change. Just like the image of us on TV, and when I say "us" I mean black people and I mean specifically back people. One way to disarm that is to kinda take some worst connotations and redefine them, flip them into positive. We are taking negative out of the word and providing a juxtaposition for what people see. So usually people are rapping about sleeping with your girl. Well, I'm faithful to mine. Why can't I say that? And why isn't that just savage? It's just being unapologetically you and looking for positive feedback as opposed to negative.
Even if his words were wasted on these hosts let's hope they were heard by people on the other side of the screen. Because his new album is going to be savage – in the most positive way possible.
Watch Royce da 5'9" in Cheddar studio below:
#BlackSavage is the new #SongsOfTheSeason track of the @nfl. @Royceda59 stopped by to tell us what we should expect on his upcoming album. #CheddarLive pic.twitter.com/Sab2BicgCP

— Cheddar (@cheddar) November 25, 2019