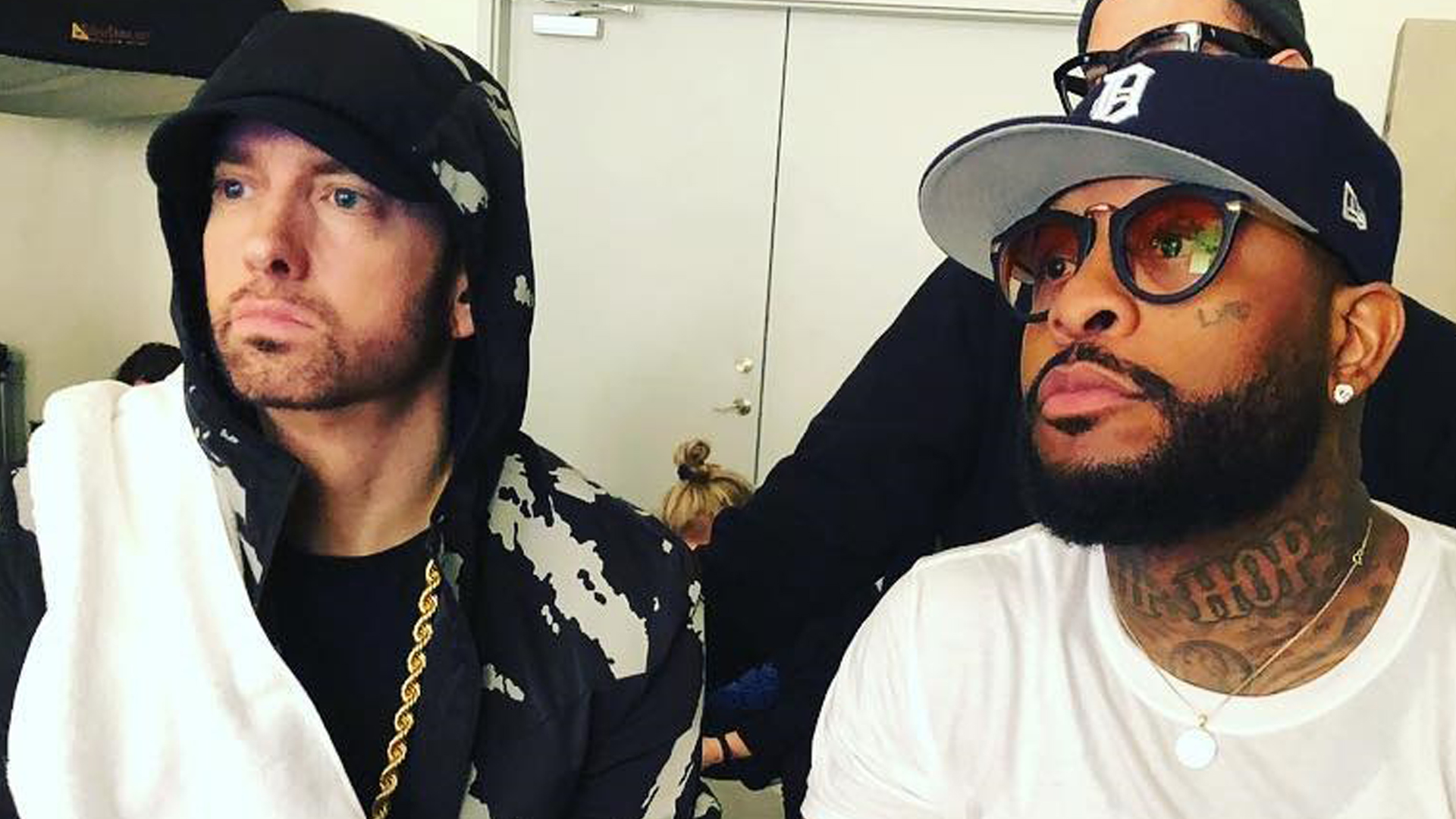 It took Royce less than a year of producing to have Eminem running across the hall to ask him for a beat.
This story Royce da 5'9" told to T.I. Harris when their conversation of "ExpediTIously" came to discussing Royce's career as a producer. He learned how to produce just under a year before the release of his recent album "The Allegory" but soon enough his tracks appeared on Eminem's record. Two songs, "Darkness" and "You Gon' Learn" from "Music To Be Murdered By" are produced by Royce and T.I. is curious, how one can get through to Marshall. Was it about sending beats or about talking and presenting ideas? He certainly did not expect to hear the story like this:
Here's the thing with Marshall. I didn't know that he would rap to my beats. I thought that he would get to a point where he would like my shit but… We was on the road together, okay. When we go to the venues for his shows he has like a whole compound, his whole side where nobody else is at. He hasn't come out of this side. And then there's another hallway where everybody else is at. So I'm in my dressing room because I was also opening up the show. I came out on his set but I also was opening up the show, so I had my own dressing room and I was making beats in the dressing room. I was playing beats and nigga just came all the way from his side! So he's walking through our side and everybody's looking at him like, "What the hell is he doing?" People thinking it's like an emergency or something. And he's running in the room to ask me, "What was that you just was playing?!" And I was like, "Oh, I'm just going through beats". He's like, "Yo, that last one you played, send me that". And I was like, "Oh, shit, okay". So he turned around and walked away. Everybody looking like, "Holy shit". I sent him that beat. He didn't actually end up rapping on that one but just the fact that he did that gave me the confidence to start sending him more stuff.
The "Darkness" beat I sent him and he called me and was like, "Yo, I think I came up with something today. I want you to send me the stems to it". So I sent him everything he needed and of course he recorded to it and of course he added it to it because he's a producer as well. He's uncomfortable unless it got his touch. He's a real big chord progression guy. He got to hear chord progressions in a certain way and if he can't he goes in.
"You're Gon' Learn", I played him that one with the hook on it already. And he loved the hook and he loved the beat. He added to that one too but he pretty much just rearranged it. He took my verse and put it first and he just rearranged it and added some music to it. Another day at the office.
Watch Royce talking about producing for Eminem below: