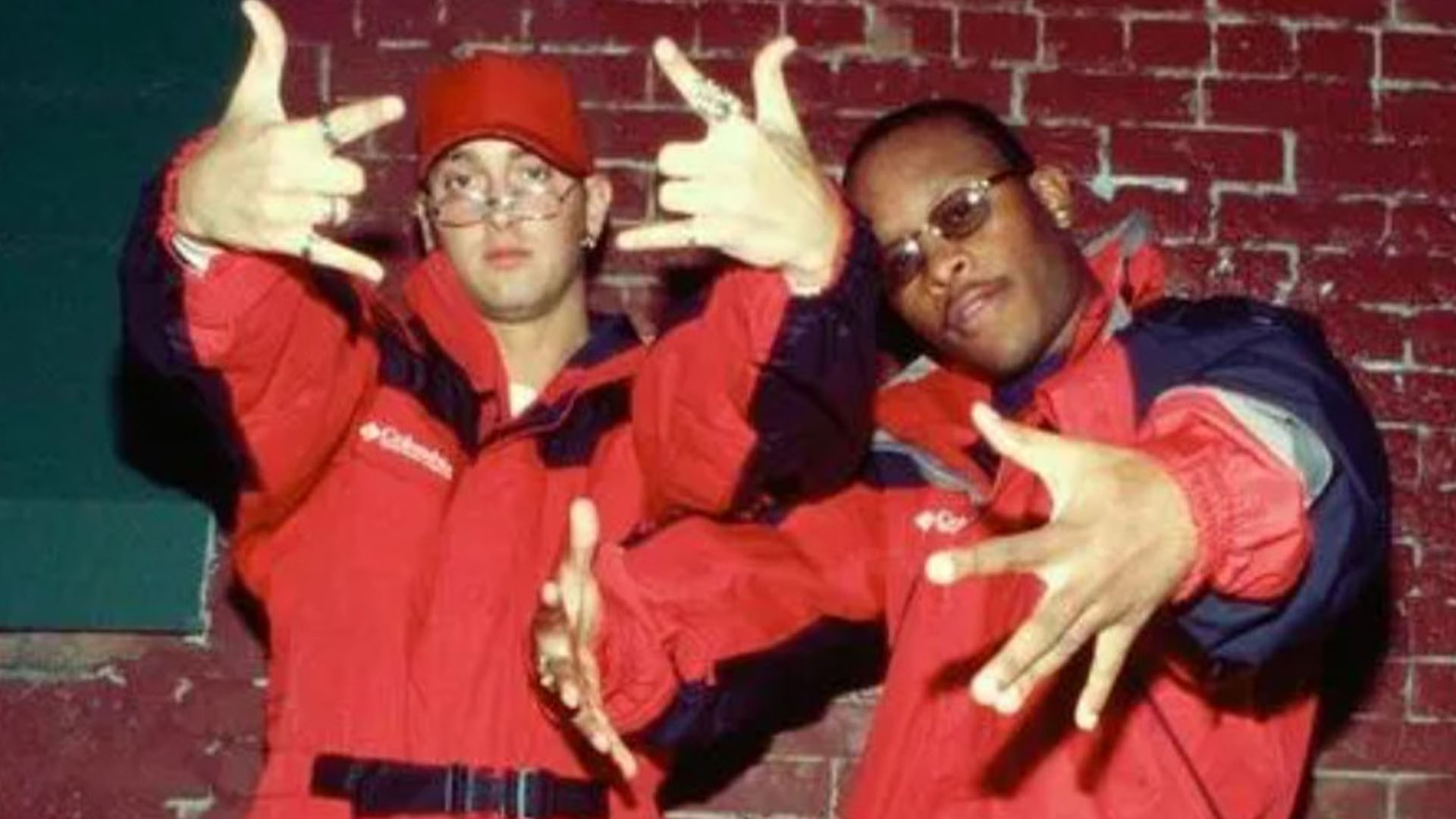 An awkward white kid from Detroit might not have the best fashion style, but he knew a lot about rapping, and he taught Royce the secrets of lyricism.
Royce da 5'9 sat down with 19 Keys to talk about the inner mechanics of the rap game, and, of course, they discussed Eminem a lot. Eminem, who has been an outliner and a defining force in hip hop for years now. The Bad Meets Evil rapper has a lot to say on the subject, starting from the very beginning of his friendship with Em. Royce talked about his authenticity, his tenacity and how it has brought Marshall to the heights he lives at now:
The way that they talk about Marshall now! "Nobody in the hood listens to that shit!" I think that's funny. I was around in the beginning, I was right there next to him when he got his first week No.1. I was right there next to him when he did "My Name Is". I was right there. I was at the first show at Tramps. I was on stage with him when the head programmer from MTV came into the dressing room and told him, "You're gonna get tired of seeing your video on MTV". I was there when he dyed his hair. It wasn't a publicity stunt, he was mad at his girl. And then he went in the bathroom and locked himself in there for a long ass time. And I was like, "Man, you're alright in there?" And when he came out, his hair was orange. But it was one of his fits of rage. That wasn't the birth of Slim Shady, but that was the birth of the Slim Shady image. When I met him, he was kind of fat. He used to wear these little dad hats real low, and he used to have these little ugly glasses he used to wear, and he used to have him down over his nose, and he had no style. All he did was rap. He was a rapping machine, and he was always nice. He was always nicer than everybody. Always. Not anything other than friendly competition. When I started hanging around him, and this is contrary to popular belief, he taught me everything that I know in terms of the technical aspects of lyricism. He's the first person to break down to me the concept of syllables and syllable usage and making them connect, making them match. Song structure. He taught me so many things, and I don't know how he knew all of this shit. He knew it before Dr. Dre.
Watch the interview below: