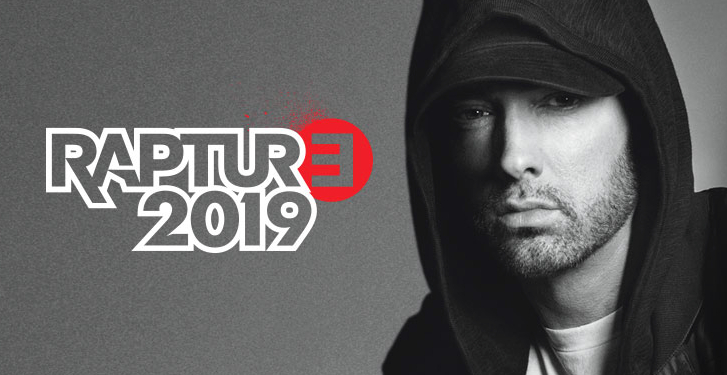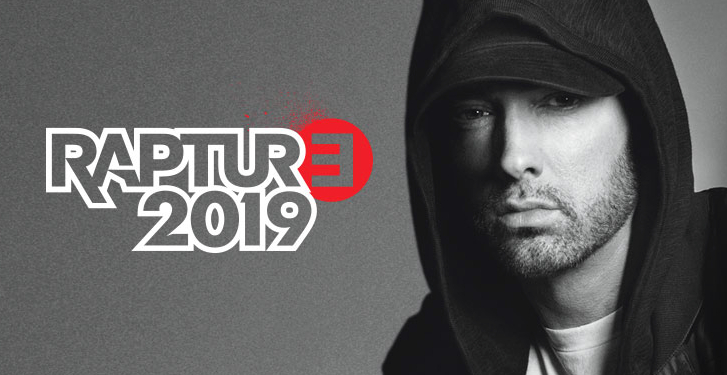 Eminem is touring Australia & New Zealand in 2019!
The wait is finally over! Eminem will grace our shores for four massive Australian stadium shows in Brisbane, Sydney, Melbourne and for the very first time Perth in February 2019. Eminem will also travel to New Zealand for one show only, performing for the first ever in Wellington in March 2019 – presented by TEG DAINTY.
Eminem's fiercely loyal Australian fanbase has been willing for tour dates to be added in this territory, constantly spinning the rumour mill into overdrive, and now their prayers have been answered: the rap god is on his way, special guests will be announced soon and join the line-up for this second instalment of the RAPTURE 2019 stadium tour
?️ TEG DAINTY PRE-SALE
Your opportunity to access tickets & VIP packages before the public.
Our TEG Dainty pre-sale starts on Friday 19 October, at the below local venue times times:
• Wellington – 10am
• Brisbane – 1pm
• Sydney – 4pm
• Melbourne – 3pm
• Perth – 2pm
? To access our pre-sale, scroll down the page until you find the blue SIGN ME UP! button and enter your details before 10am on Thursday 18 October. You'll be sent an email with our pre-sale ticket link on the Thursday afternoon.

?️ GENERAL PUBLIC ON SALE
Tickets & VIP packages go on sale to the general public at the below local venue times:
• Wellington – Tuesday 23 October 10am
• Brisbane – Monday 22 October at 1pm
• Sydney – Monday 22 October at 4pm
• Melbourne – Monday 22 October at 3pm
• Perth – Monday 22 October at 2pm

Tickets to Eminem's Rapture Tour go on sale 10am on Tuesday 23 October from ticketek.co.nz and tegdainty.com