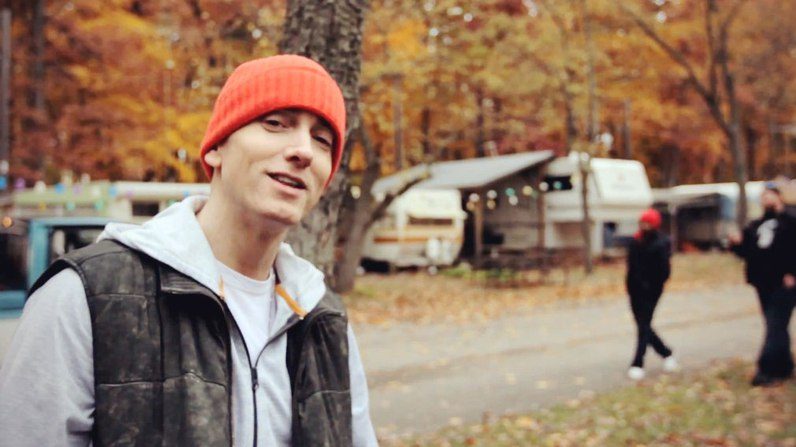 The guy whose peak jab is "you suck" has got his deadliest weapon against Eminem ready. But you will never know what it is.
The social media personality is famous because of his imprisoned farther Suge Knight who used to manage Death Row label and was recently featured on Nick Cannon's diss track. Suge Knight's son decided to join the hype with his clumsy attempts to make swings at Eminem. He even promised to record a diss – a promise nobody got excited about.
And rightly so, because nobody will ever hear it. Apparently, his creation is so "disrespectful" (and he means it as a self-compliment) that he decided not to unleash it.
He wrote on Instagram: "I know the fans want it but sometimes us celebrities have to stay in control of the situation. It was fun tho 🙂"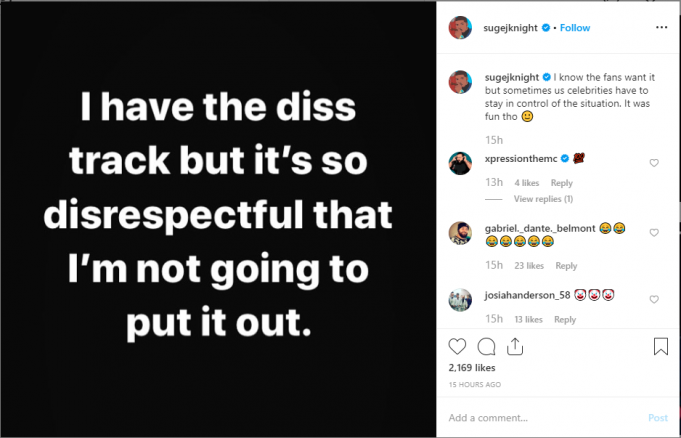 It's amazing how many incorrect statements he fit in one sentence. It was fun to watch them squirm though but it is getting old already.