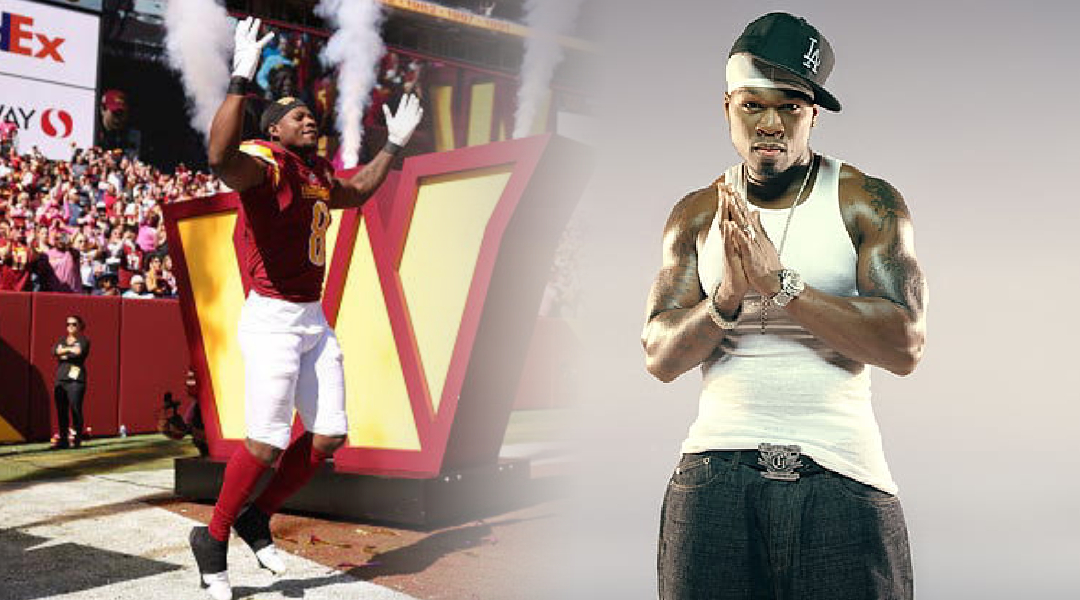 Just six weeks ago, Washington Commanders running back Brian Robinson was shot and wounded in an attempted robbery. This Sunday, he received a standing ovation when the team introduced him with 50 Cent's iconic song.
Brian Robinson was introduced to "Many Men" after being shot twice in the leg 6 weeks ago pic.twitter.com/jnY83MtPb3

— BLACK ADAM SCHEFTER (@B1ackSchefter) October 10, 2022
"Many Men" famously details how Fifty himself survived multiple gunshot wounds. Finding a more appropriate song to celebrate Robinson's recovery would be difficult. And even if the Commanders lost 21-17 to the Tennessee Titans, it was a victory for a third-round pick out of Alabama to run out on the field. Robinson had 22 rushing yards on nine carries in his first NFL game.
Watch 50 Cent — "Many Men (Wish Death)" (Dirty Version) below: