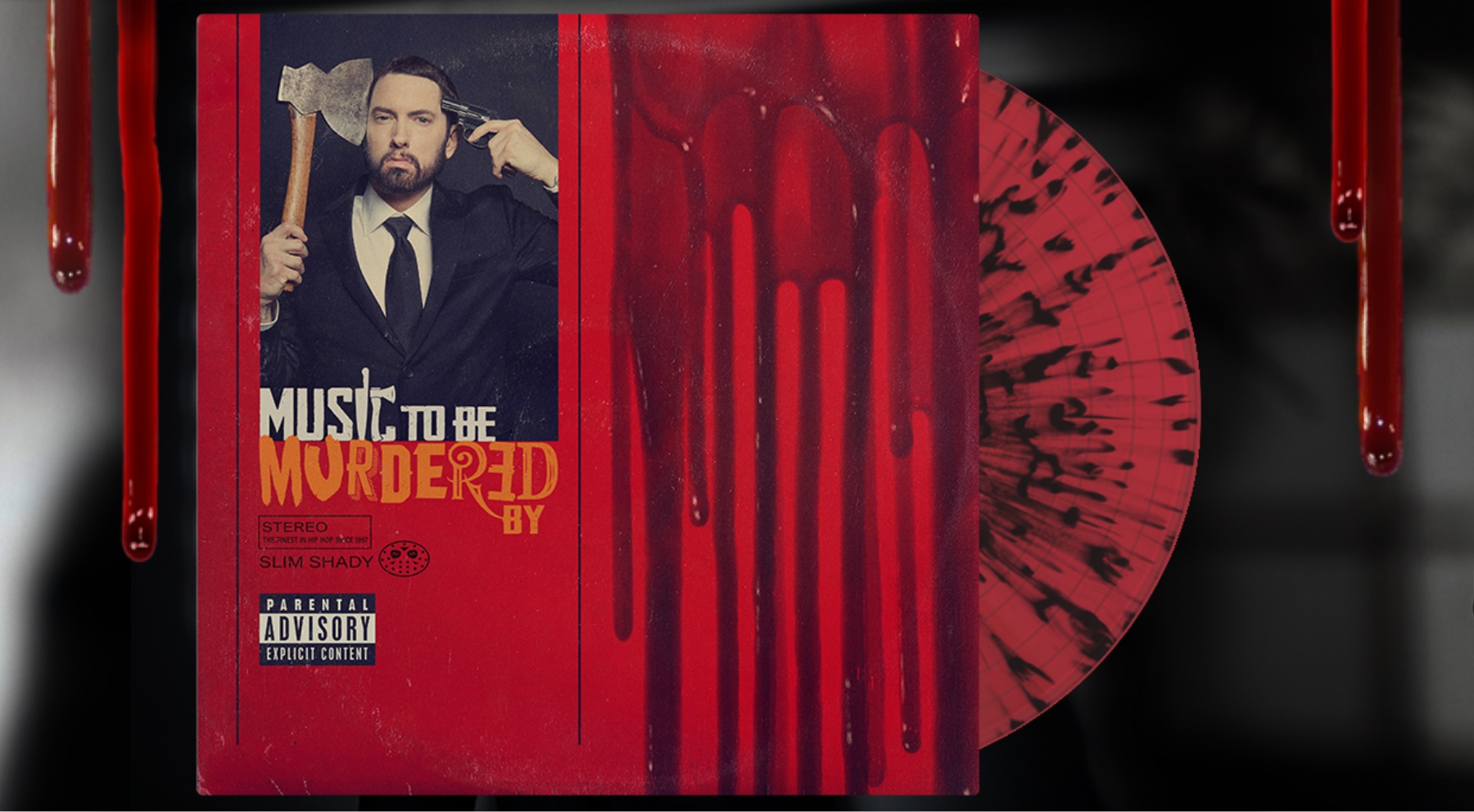 Eminem's most recent studio album has spent 90 weeks on the Billboard album chart.
The album debuted atop the Billboard 200 on its first week and has never left the chart since. This week MTBMB dropped 15 positions down to No.120.

The Rolling Stone unofficial chart counts MTBMB this week at No.13, with 6,700 album units sold over the week. The number combines album and songs sales and 7.7 million streams the album received this week.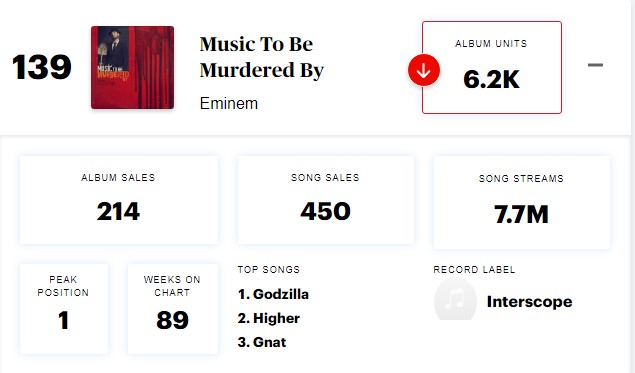 Listen to "Music to Be Murdered By" below: