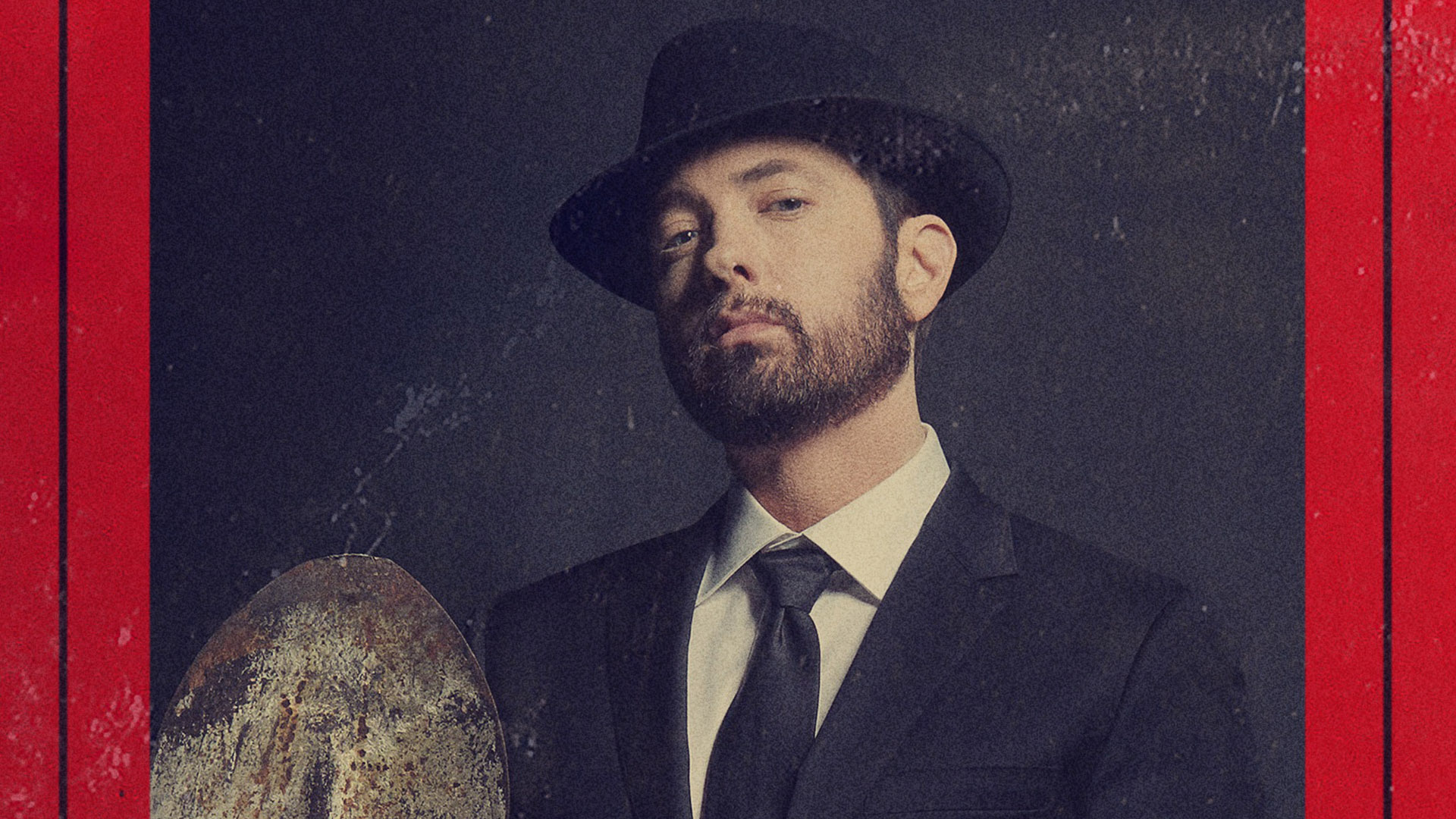 "Music to Be Murdered By" has returned to the Billboard 200 to spend its 100th week on the chart. Now Eminem has the record for the most albums with 100 and over weeks on the album chart.
At the moment, Marshall has seven long-charting albums:
Curtain Call: The Hits – 561 weeks
The Eminem Show – 396 weeks
Recovery — 320 weeks
The Marshall Mathers LP2 — 189 weeks
The Marshall Mathers LP — 171 weeks
The Slim Shady LP — 105 weeks
Music to Be Murdered By — 100 weeks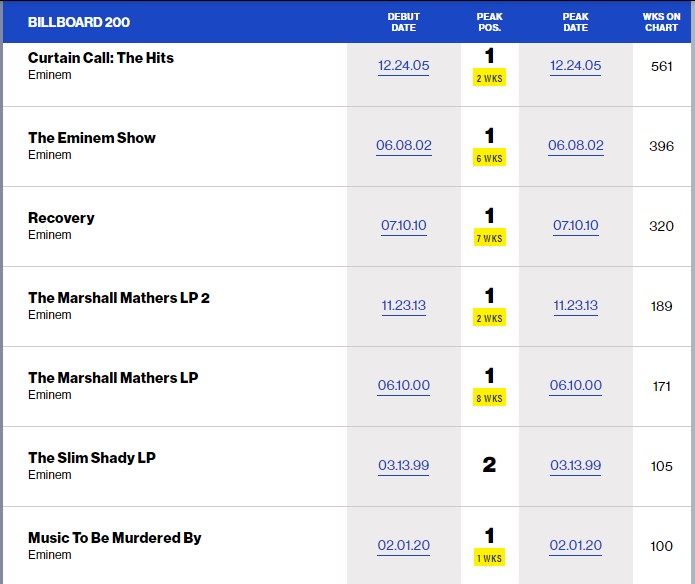 It is the biggest number among all hip hop artists. And the biggest number among artists of all genres, to be fair. Taylor Swift held this record with the same seven albums, and now Em ties her on this achievement.
And to add one more point to consider: "Music to Be Murdered By" is the first album of this decade to chart 100 weeks. Yes, this decade is just two years old. But at the same time, it means that there was no album to chart that long in two years – only the one that Eminem recorded.

Listen to "Music to Be Murdered By" below: