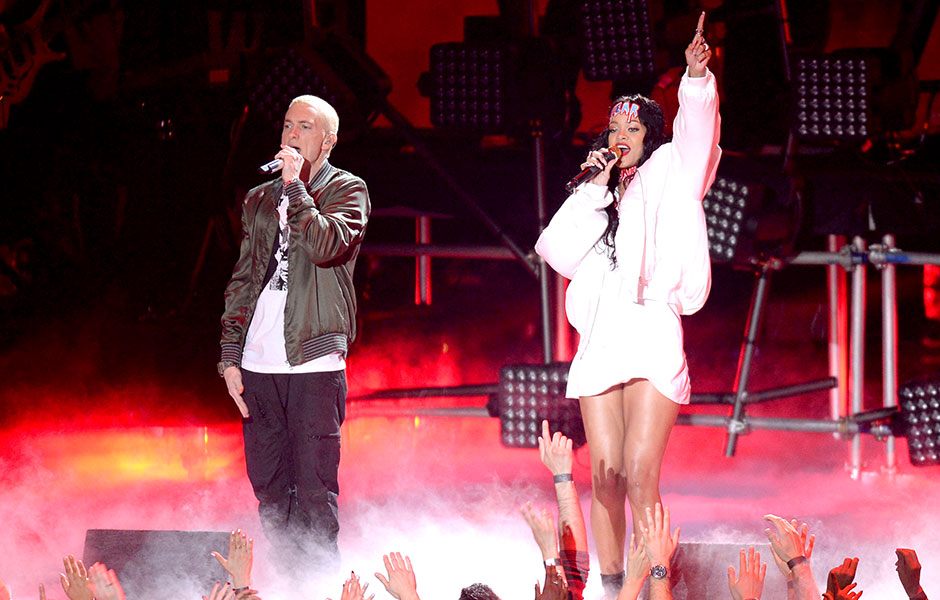 Visuals for the fourth single off "The Marshall Mathers LP 2" have reached a new milestone on a video streaming platform.
Having gained 900 million views, "The Monster" remains Eminem's sixth most viewed video on YouTube.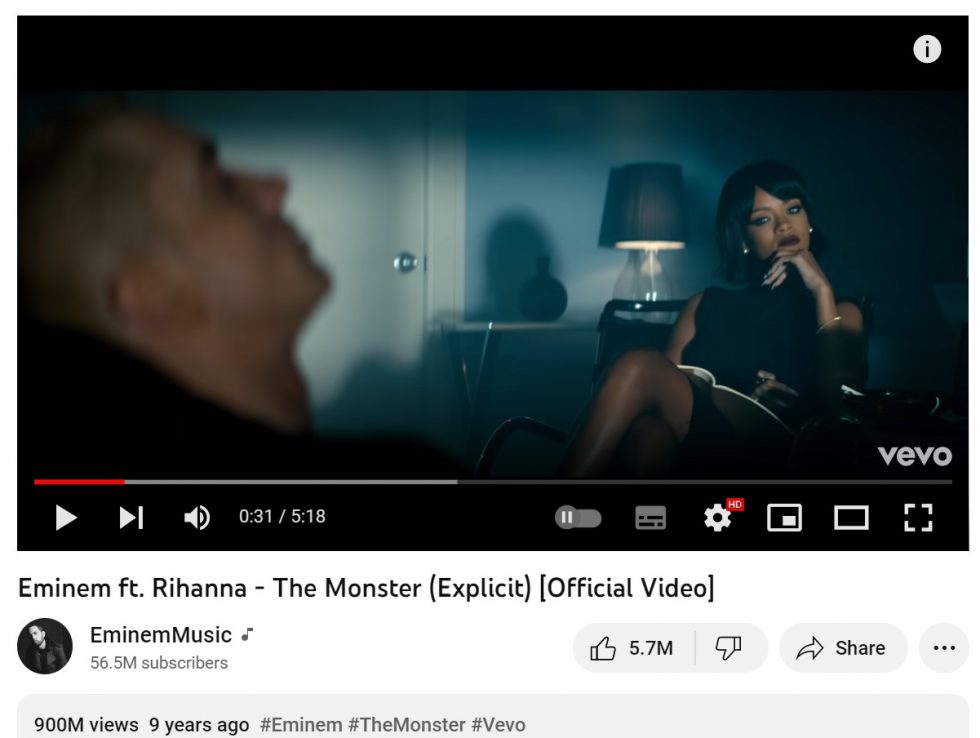 It might be not at the peak of its popularity right now, as "The Monster" didn't make it to the Top 20 of Marshall's tracks of the month, but the steady streams views are still coming, adding to a solid foundation built over nineth years since it's release.
Watch Eminem — "The Monster" feat. Rihanna below: