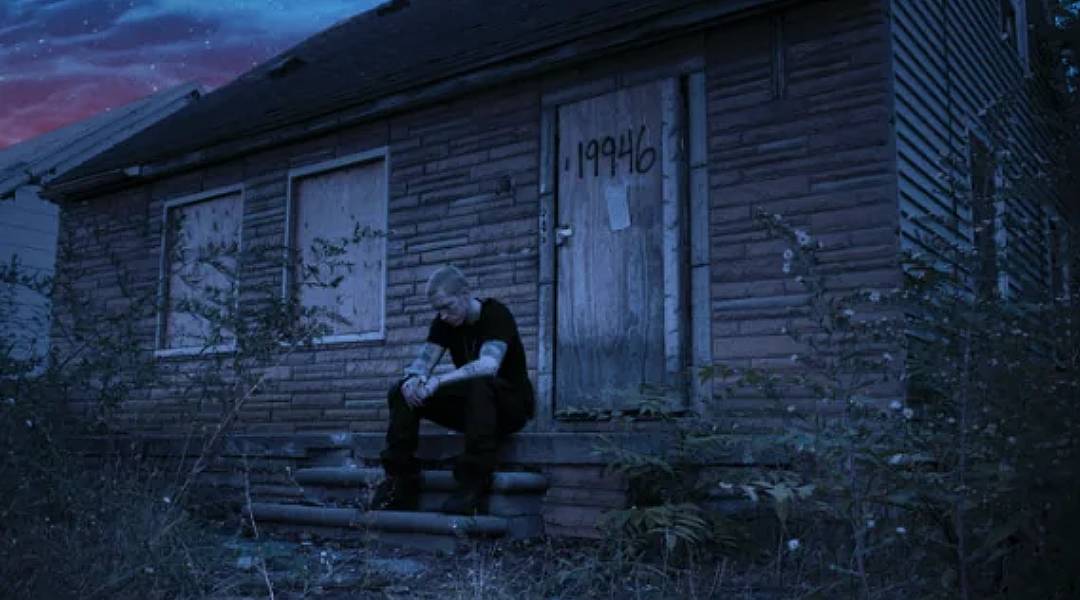 "The Marshall Mathers LP2" was released on November 5, 2013. To celebrate its 10th anniversary, Eminem and his team decided to present the fans with the album's extended version.
The digital rollout has started already from New Zealand, but the album's Spotify page is already available for everyone. If not to listen to new tracks, then at least study the tracklist.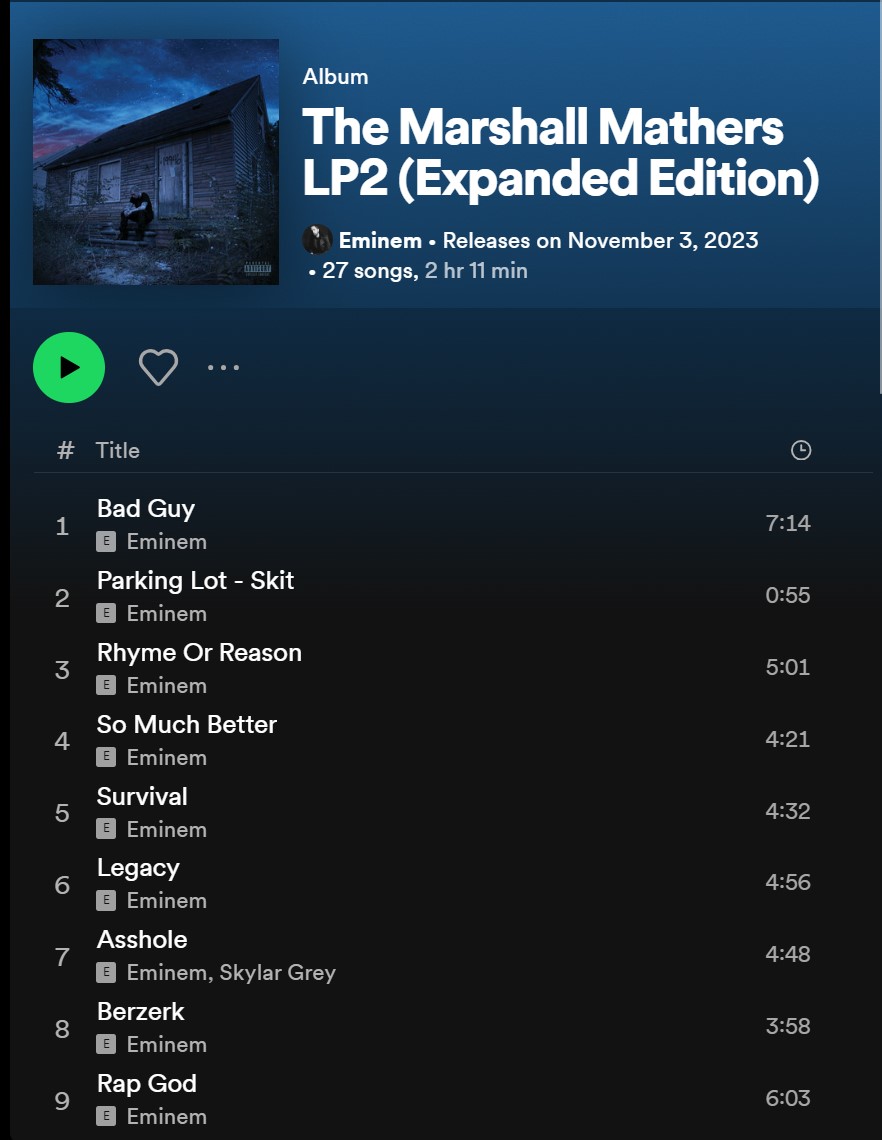 This research will quickly show you that a new version does not provide you with anything revolutionary new. The album offers a refreshed cover art and several instrumental numbers. You can find tracks from 1 to 22 on the previous MMLP2 Deluxe version released back in 2013. No. 22, "Don't Front" feat. Buckshot, was not previously available on streaming platforms, so that will be a nice update for Em's fans. Instrumentals for "Survival", "Berzerk", The Monster", "Rap God", and "Headlights" might also satisfy his followers.
However, the fandom is slightly disappointed by the repetitive policy of mechanically reissuing classic albums and merch capsules without engaging in conversation about them or providing previously unpublished material.
What are your thoughts about the way Eminem's label celebrates his legacy?