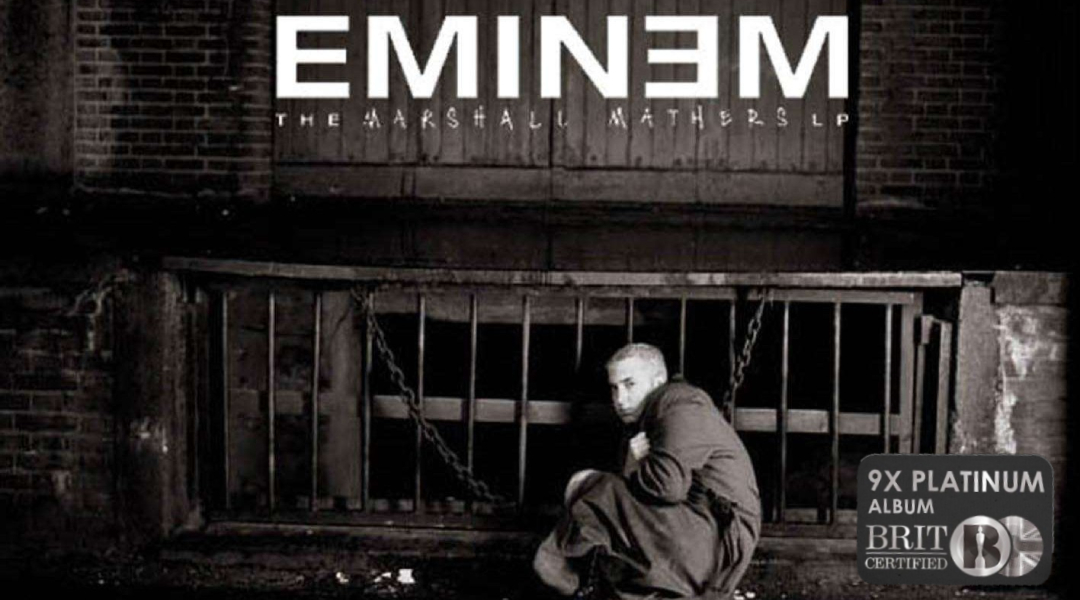 BPI certified Marshall's third studio album with the ninth platinum plaque, acknowledging 2.7 million copies sold in the UK.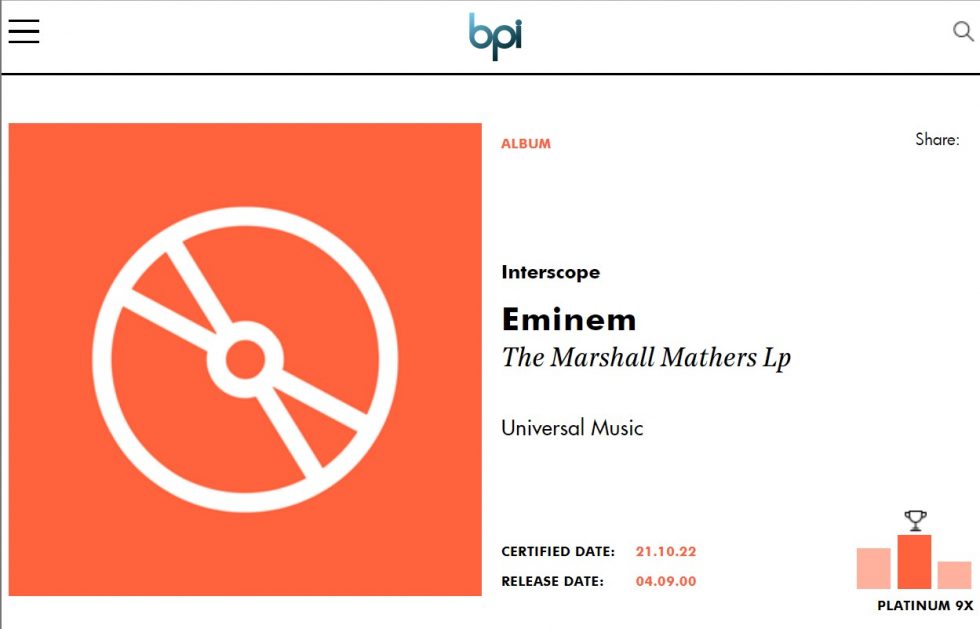 Recorded in just over two months, "The Marshall Mathers LP" remains one of the most beloved Em's projects for over two decades. The album produced the singles "The Real Slim Shady", "The Way I Am", "Stan", "I'm Back", and "Bitch Please II". MMLP debuted at number one on the Billboard 200, but in the UK, it had to fight for the top spot and reached No.1 only in its fifth charting week.
This difficult curve is also reflected in the album's certification history. In the US, MMLP was certified 5x Platinum in June 2000, 6x Platinum in August 2000, and 7x Platinum in September 2000. The album got its ninth US plaque in 2004, and now it has 11 of them.
The UK is catching up, though, and awards "The Marshall Mathers LP" with a new certificate recognising 2.7 million certified album copies consumed in the kingdom.
'The Marshall Mathers LP', the album by @Eminem, is now #BRITcertified 9x Platinum pic.twitter.com/lEbx0LfwoY

— BRIT Awards (@BRITs) October 21, 2022
Listen to the album below: