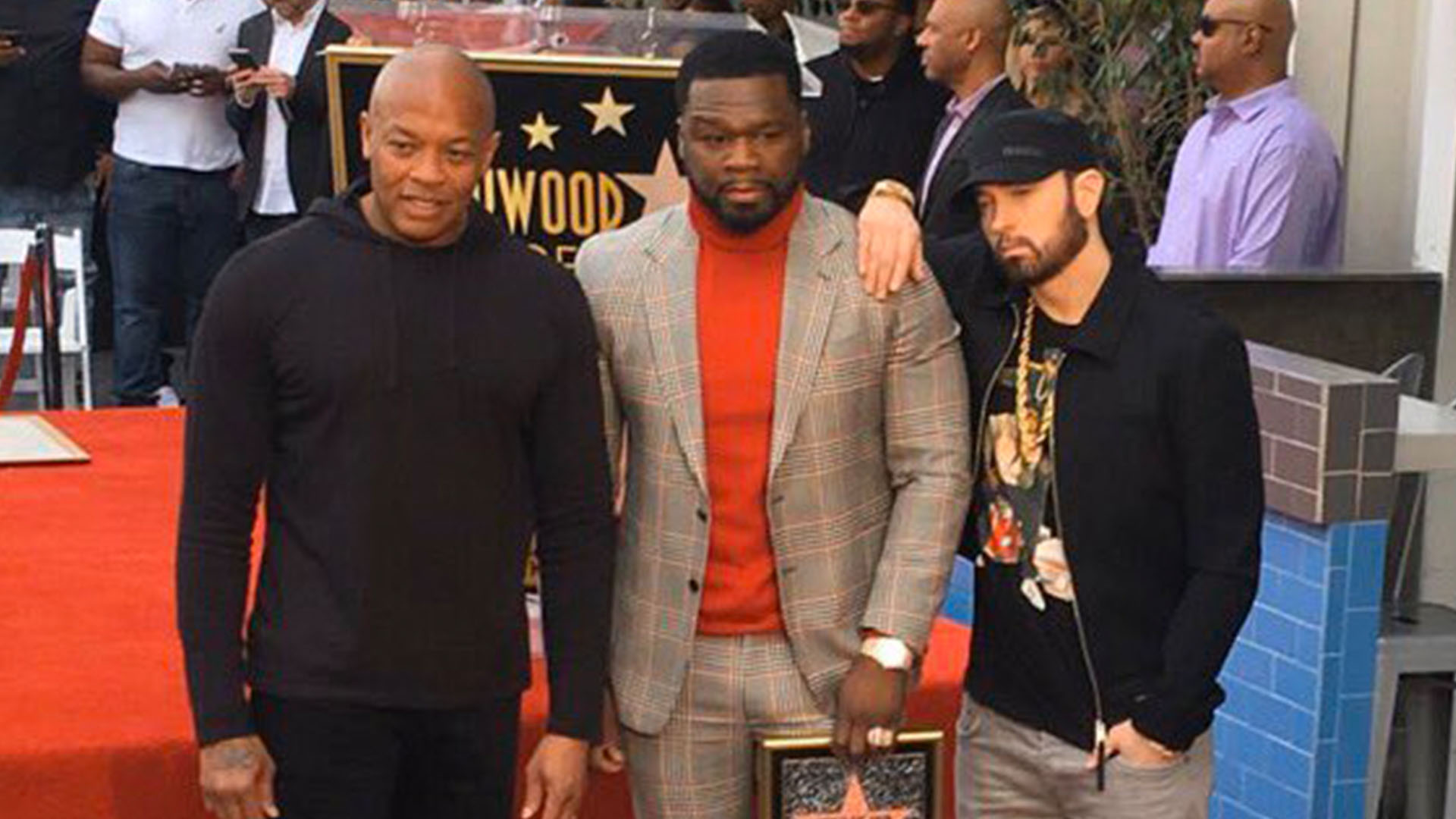 The first video James Larese made for Eminem was listed in his filmography but was never officially released until now.
James started working in the industry under the name Syndrome. Since his debut music video for The Black Eyed Peas in 2005, he had bagged projects with Lil Wain and Kanye West before proceeding to make a video for the three-headed monster: Eminem, Dr. Dre and 50 Cent. He directed two videos for "Relapse": "Crack a Bottle" and "3 a.m.". But only one of them got its share of fame.
The "Crack a Bottle" visuals were expected to drop in mid-March 2009. Still, something intervened, and instead of the official premiere, fans only got a series of controlled leaks from the video creators.
We could only assume Eminem was pleased with the result as this project was just the first one on the long list of his collaborations with director James Larese. James has made:
Eminem Feat. Royce da 5'9, Big Sean, Danny Brown, Dej Loaf & Trick-Trick — "Detroit vs Everybody", Eminem Feat. Sia — "Guts Over Fear", Eminem Feat. Slaughterhouse & Yelawolf — "Shady", Bad Meets Evil Feat. Eminem & Royce Da 5'9 — "Fast Lane", Eminem Feat. Joyner Lucas — "Lucky You", Boogie Feat. Eminem — "Rainy Days", Logic Feat. Eminem — "Homicide", and Marshall's solo projects "Survival", "Berzerk", "3 a.m.", "Darkness", "Fall".
The most recent Em's collaboration with James Larese is his joint with Snoop Dogg, "From the D 2 the LBC".
But the first project was difficult to forget. Especially if it had been shelved for over 13 years. So when Eminem informed his followers about releasing visuals from his vaults, James was bursting with excitement in his Instagram story. Over a repost from Marshall, he wrote:
15 years later, the very first video I did for Em has finally been released. Before digital and HD. Shot on 16mm 4×3!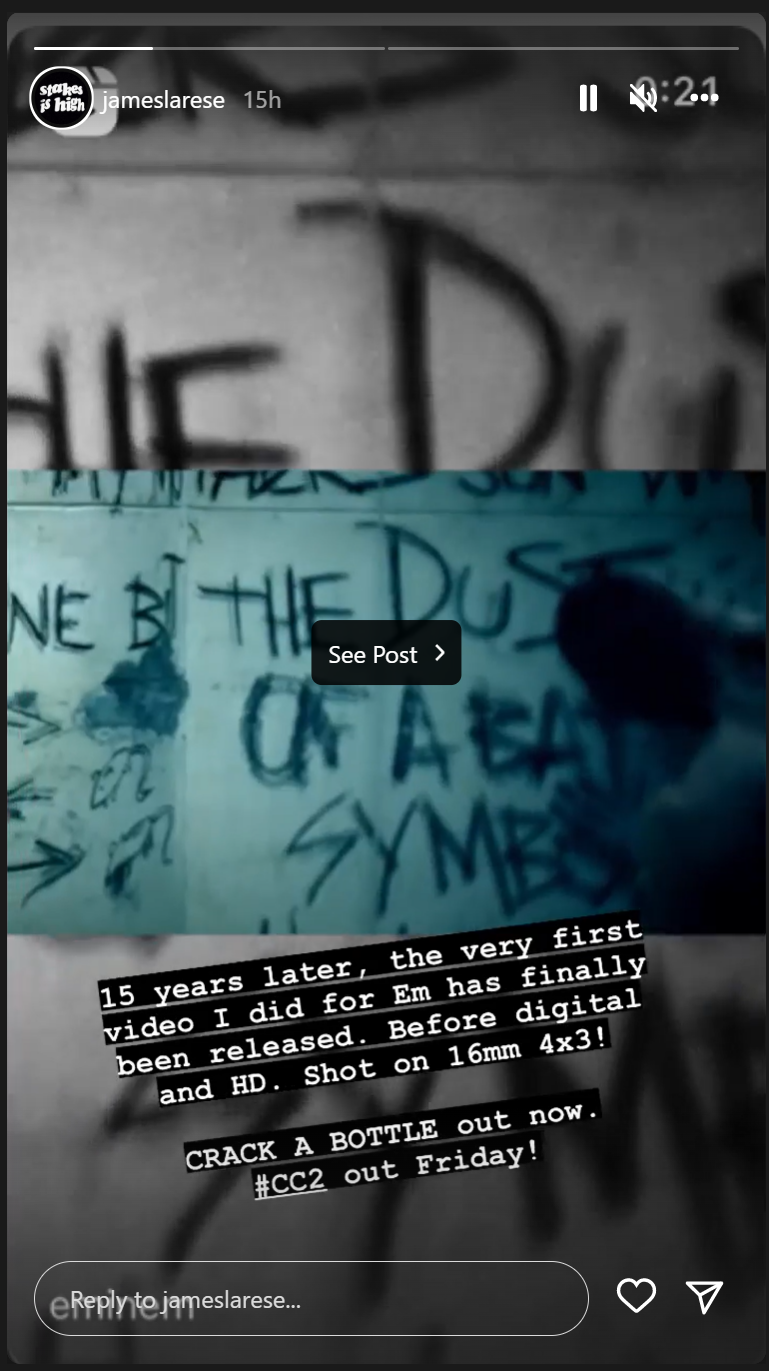 Watch Eminem, Dr. Dre, & 50 Cent — "Crack A Bottle" [Official Video] below: