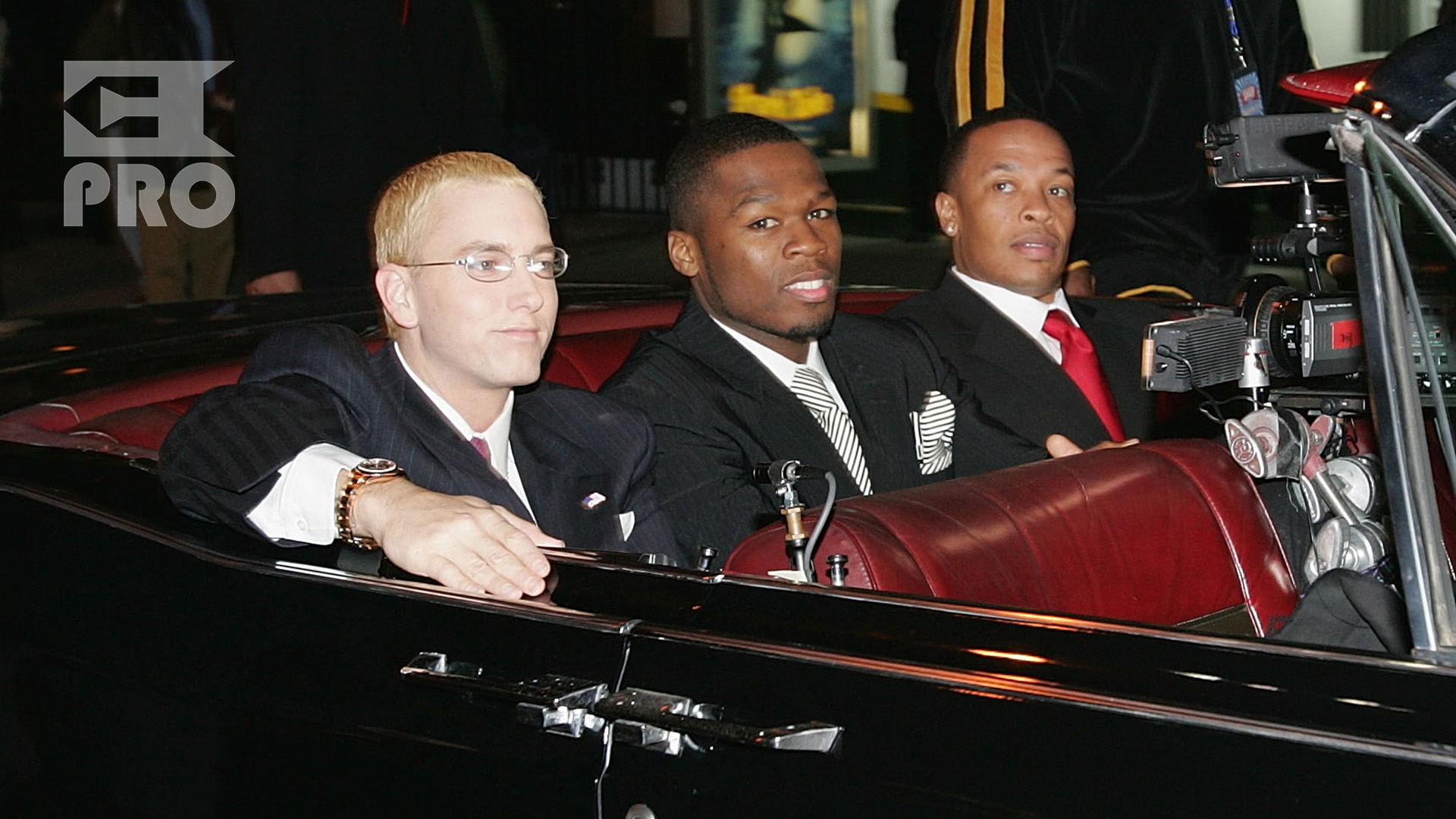 The unreleased video for the lead single from Eminem's album "Relapse" gets an official premiere before the "Curtain Call 2" release.
Surprisingly, the song that brought 50 Cent his first Grammy award (and just another one for Eminem and Dr. Dre) didn't have an official video released, although Jamese Larese (aka Syndrome) filmed it as early as February 2009. The news outlets rattled about the upcoming video release, but it was quietly scrapped without notice.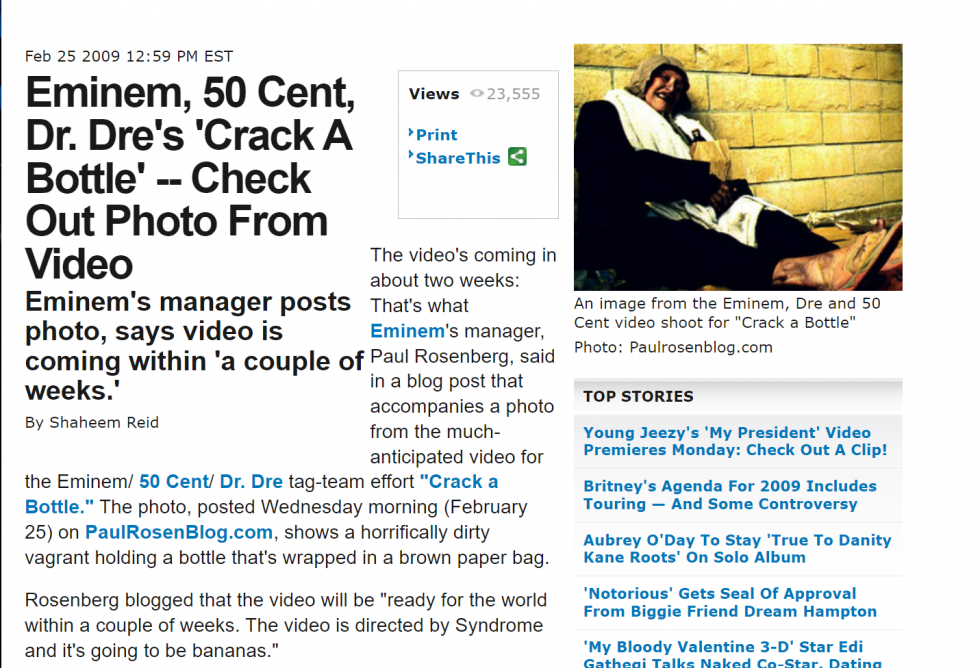 Over the years, creators kept leaking different parts of the video until it became available in full, but the official release didn't happen until now.
First was Syndrom, who edited this music video to be playing on TV in Eminem's music video "3 a.m.", which he had directed as well. Then, in May 2009, Eminem released the part with his verse and chorus on TheRelapse.com during the promo campaign for the album. Then 50 Cent uploaded his verse on ThisIs50.com. A month later, Ca$his, who made a cameo appearance in the video, posted a link to its full version. It was clear that the official release was not going to happen, and all fans had was a grainy video file of 2009 online quality.
Now, "Crack A Bottle" is included on the "Curtain Call 2" tracklist, and suddenly the video has appeared on Eminem's official YouTube channel in all its glory.
While none of the three title artists shows up in the video, the visuals represent the style of each of them flawlessly.
Watch Eminem, Dr. Dre, & 50 Cent — "Crack A Bottle" [Official Video] below: