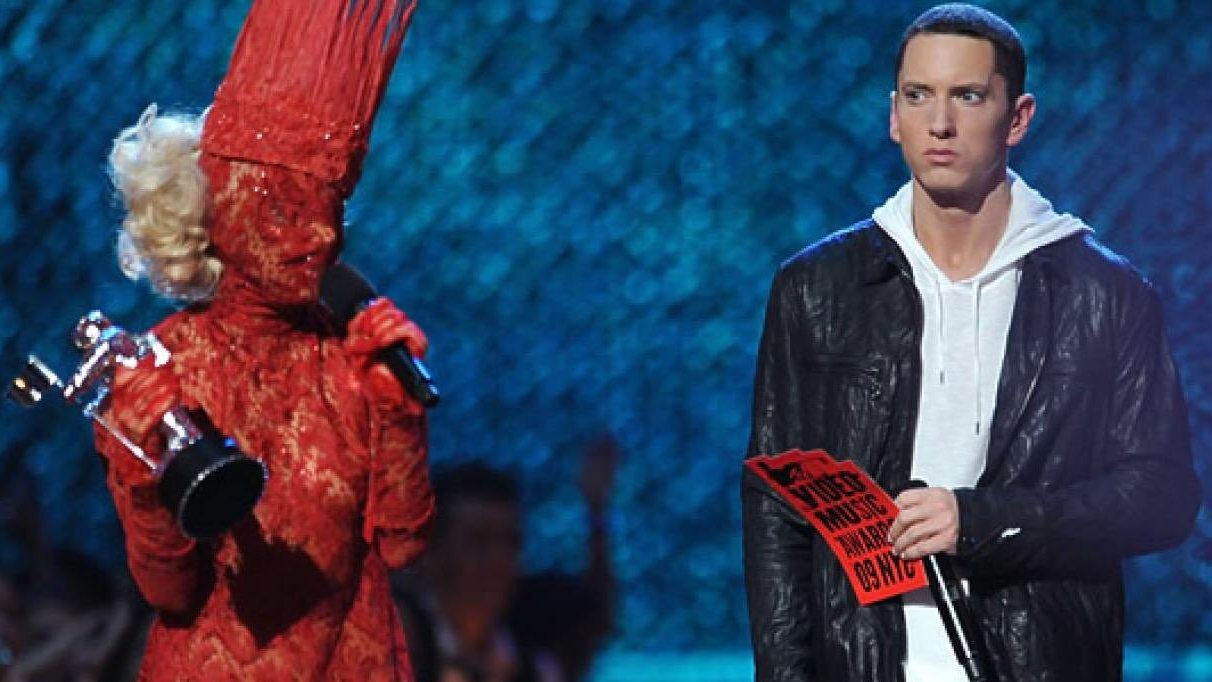 We are now in the third decade of the 21 century and it gives a new flavour to an achievement count. When Eminem reached the top of the charts with "Godzilla" in January, he became the first ever artist to earn UK No.1 single in each of the last three decades.
He topped British charts in the 2000s, 2010s and 2020s:
The Real Slim Shady 2000
Stan 2000
Without Me 2002
Lose Yourself 2002
Just Lose It 2004
Like Toy Soldiers 2005
Smack That 2006
The Monster feat. Rihanna 2013
River feat. Ed Sheeran 2017
Godzilla feat. Juice WRLD 2020
This is the privilege nobody could share with him. Until recently. Now Lady Gaga can claim the same achievement after scoring No.1 with "Rain On Me" shared Ariana Grande this week.
This is the list of her UK No.1s:
Just Dance 2009
Poker Face 2009
Bad Romance 2009
Telephone 2009
Shallow feat. Bradley Cooper 2018
Rain On Me feat. Ariana Grande 2020