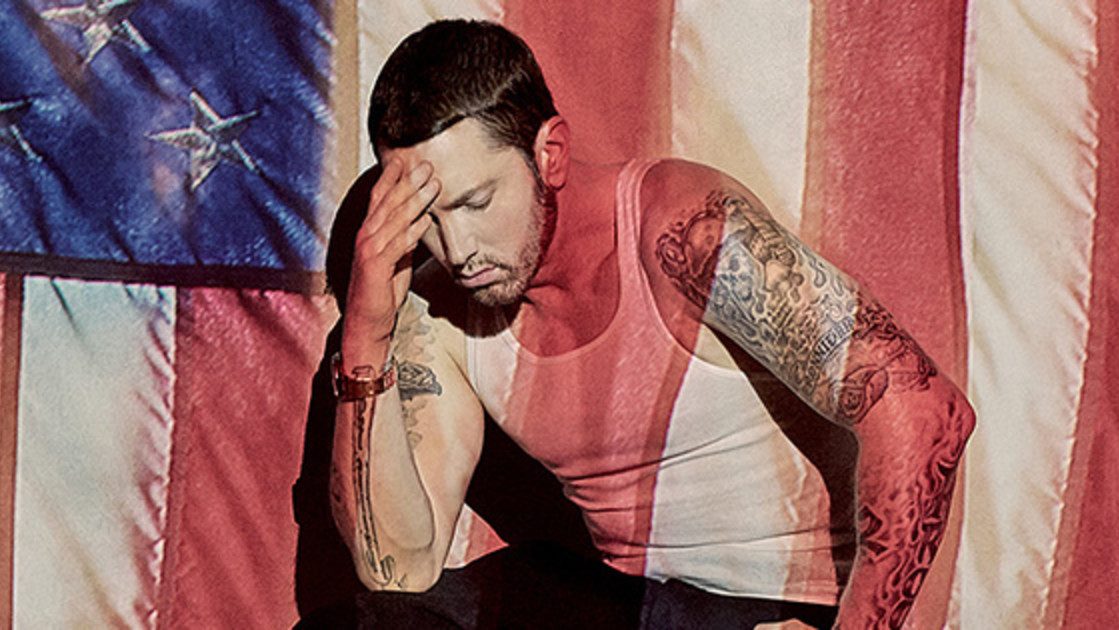 As protesters across the US demand justice for black Americans killed by police, Eminem joined their ranks.
Marshal has always been vocal on topics of police brutality and racial injustice, but "Untouchable", released the day after the former South Carolina police officer Michael Slager was sentenced to 20 years in prison for the shooting death of Walter Scott in 2015.
The song spoke on institutional racism, aggressive white privilege and striking economic inequality in the country the wealth of which is built on slavery.
So today Marshall took to his social media again, to remind about it. He wrote:
Speak up #untouchable https://Eminem.lnk.to/EMUntouchable
Speak up #untouchable https://t.co/GxxfjwlFd0 pic.twitter.com/6TgtZ3Voon

— Marshall Mathers (@Eminem) May 29, 2020
Marshal said in the interview with NPR that it took him two years to write this song because of how angry he got every time when he tried to address this topic:
Well, if you remember, about two years ago, it felt like every other day you would wake up and see the news that another black man is getting shot by the police, and killed for basically nothing. Seeing the thing that happened with Michael Slager and Walter Scott, being shot in the back… and then walks up and places the taser on the side of the guy, like he's already got his story of what he's gonna say.
And then Philando Castile, when he's reaching for his wallet, trying to tell you, "I have a gun, but I have a license to carry it," and gets shot and killed. … It was one of those things that kept building up and building up and I wanted to say something about it for the longest time, but I needed to make sure that — I wanted to word it correctly. I want to make sure I make all my points, you know, the right way. […] They're for sure not new thoughts. … I'm not talking about, "All police are bad." I'm saying that this is the perspective from the racist white cop. This is what got me infuriated, and two years ago got me so flustered I couldn't even write about it because my thoughts would get too scattered. When I get flustered sometimes I just get mad and I can't think clear. I needed to be able to calm down a second, and put the thoughts to the page because, like I said, I wanted to make sure that I worded it the right way.
Today this song is as relevant as ever. Sadly, it has not stopped being relevant since the day of its release. However, more and more people understand now what Eminem understood years ago: it is not incumbent on black people to stop racism. White people should act.
Listen closely to the song below: