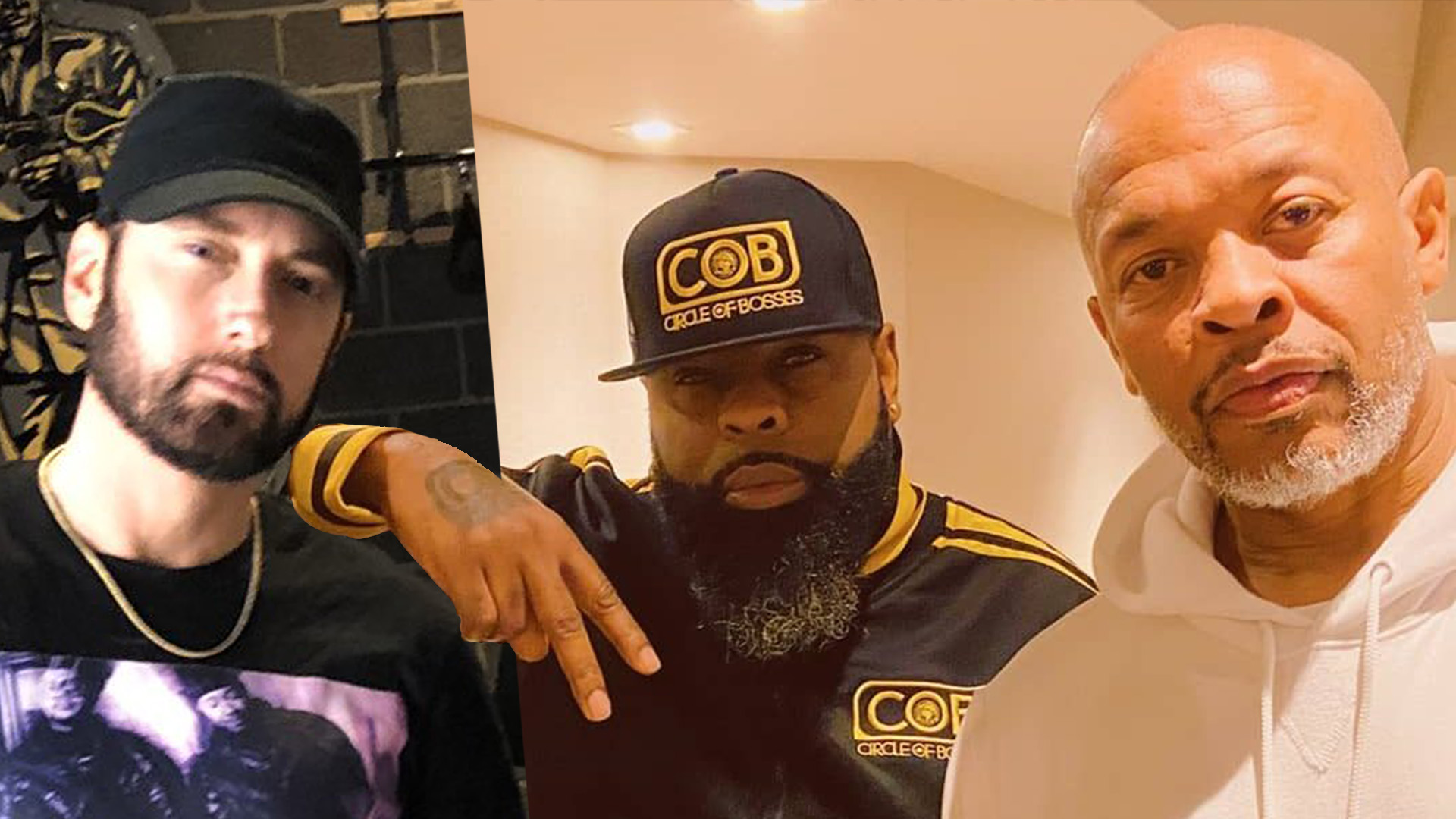 Slaughterhouse MC shared some knowledge about having Dr. Dre and Eminem producing his records. You already know, this is not about money.
Crook is working on his new album know, and he is determined to make it the most important record of his career so far. So it is no wonder that he hit the studio with Dr. Dre to achieve this result. Math Hoffa, who went all the way to LA to have a one-on-one conversation with the East Coast rapper, wanted to know more about that session. Crook reported that Dr. Dre is in great shape after getting through treatment for his brain aneurism and bursting with creativity:
Firstly, it was good to see Doc in his element. You know, he had an issue, the medical issue. Now the music's banging, he's laughing, smiling, jumping on the mic: "Yo, I'm finna say something, hold up". He sits back down and then, "I just thought of something else!" You know, to see him in his element, it was just a blessing. I'm like, "Damn, that's cool. Doc's good right now". That was just dope. But you know, I'm pulling up on.
The host wanted to hear more, especially whether the audience will hear it on Crook's next record. It seems like at this stage, KXNG Crooked avoids making big statements and promises:
Well, what I can say is this: I'm surrounding myself with brilliant music people. I'm surrounding myself with brilliant producers, brilliant songwriters, brilliant musicians. For him to open up his door and say, "Yeah, come on in", it means a whole lot to me. It's gonna be some major surprises on this album, from the east too. It's going to be some major surprises on this album. Everybody, just follow the narrative.
This was when Math Hoff broke a burning question of a price just to be reminded that there is no price list on the friendship between hip hop legends:
I can't afford no Dre beats. And that's Em too. Em produced some joints for me. You know, he don't put no… You can't put a price tag on that 'cause nobody can afford that shit. We are alright over here, but we ain't throwing 250 at a fucking beat. Em and Dre, and this kind of guys — they work with people that they respect. If you got their respect, you can get some work done.
Math tried to feel around with questions to establish how much to would cost for someone who does not earn their respect, but Crook laughed his enquires off, getting higher and higher with a price range and concluding with a mocking, "Your whole budget's getting torn. That high hat was 500, that snare was 250".
Watch the video below:
Full interview: