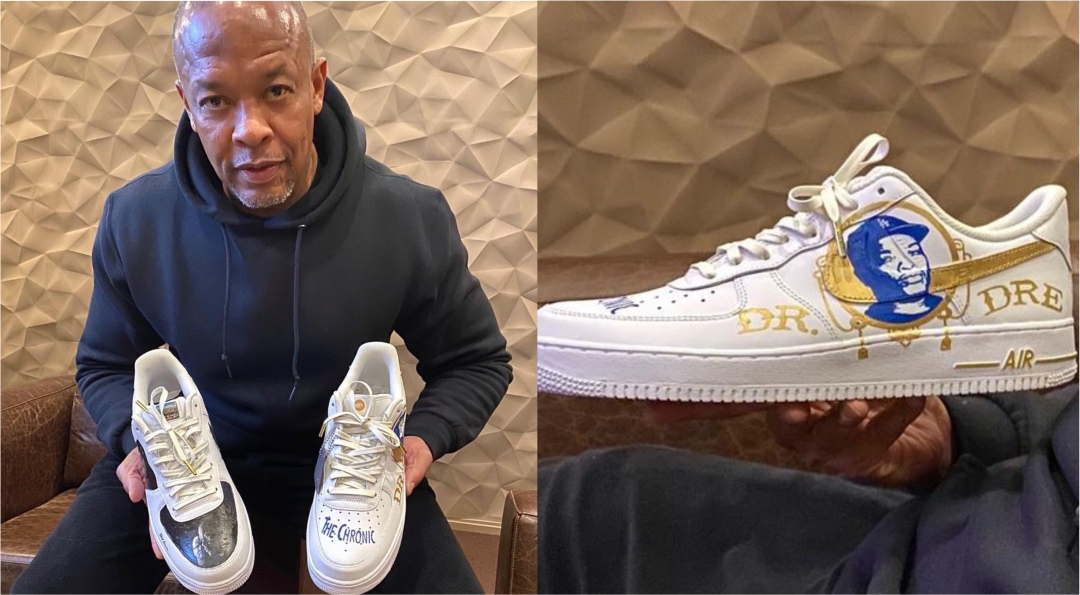 Dr. Dre received a handmade gift with deep meaning for his birthday.
A customised pair of Nike Air was transformed into a tribute to Dre's music. The left shoe refers to his iconic 1992's album "The Chronic" and recreates Dre's portrait that was used on the album's cover art, and the right shoe features a double portrait of Dr. Dre with Jimmy Iovine and a tag with 2015's conceptual comeback "Compton".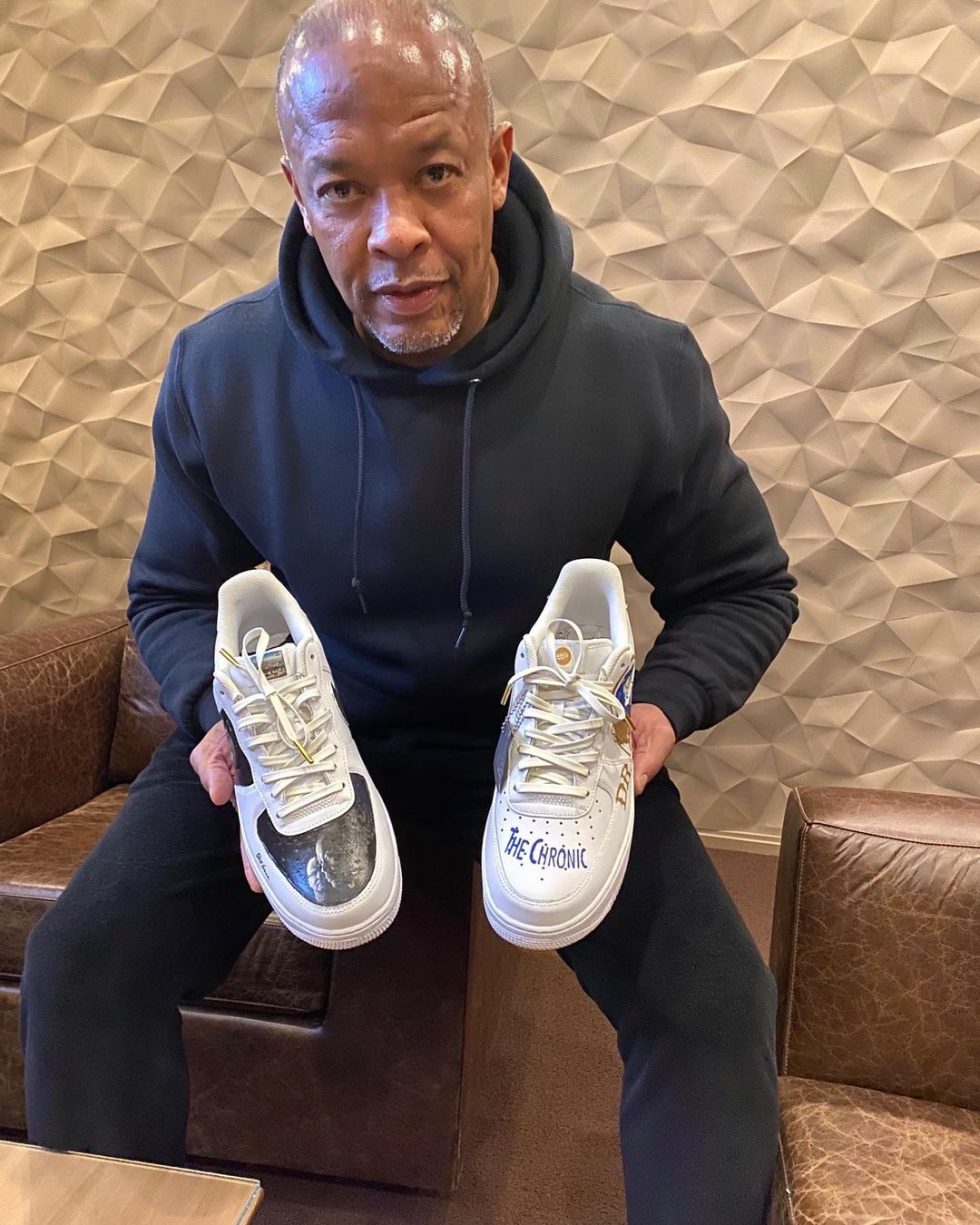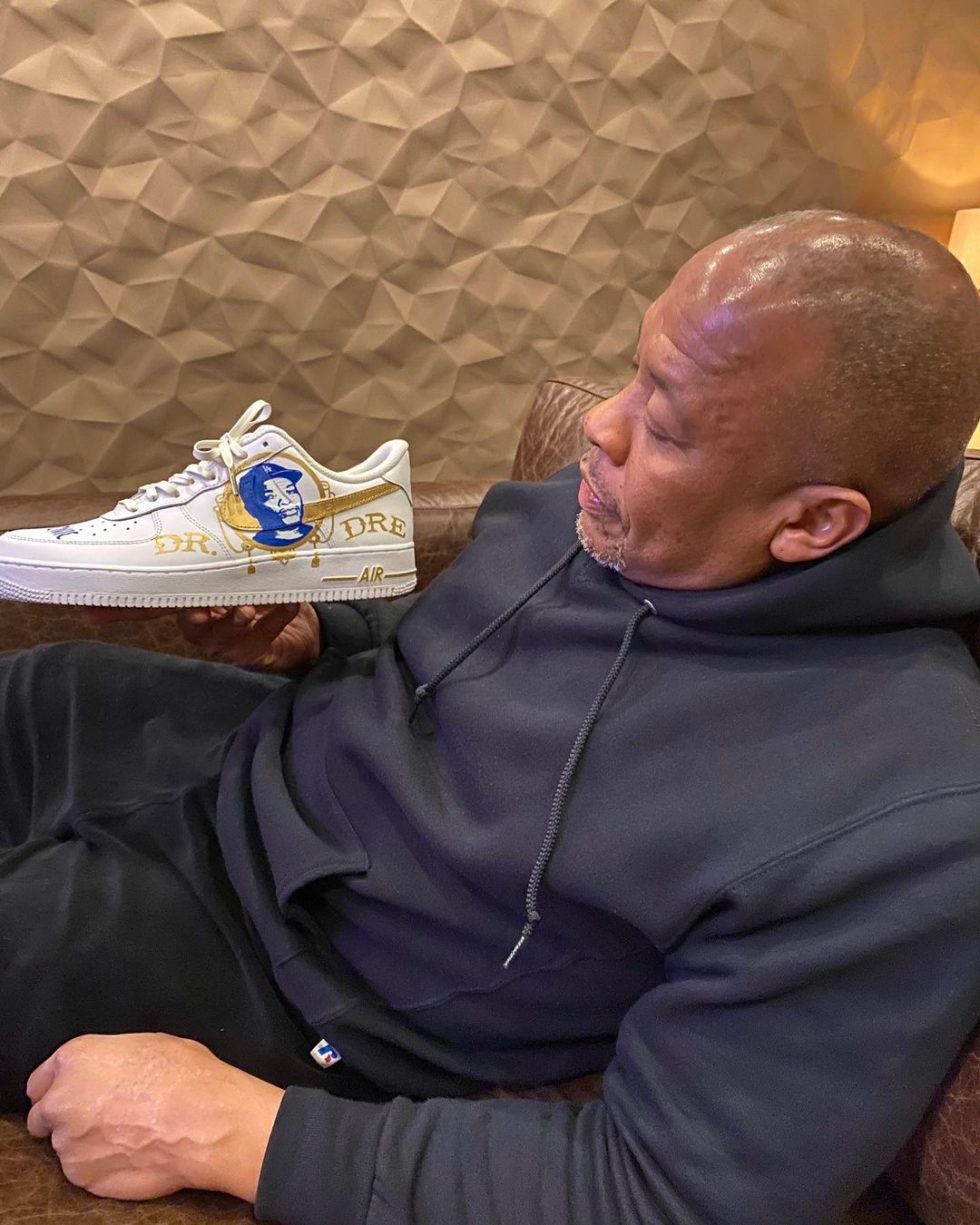 Sadly, you cannot read the artist's name on pictures that trickled to social media, but maybe they will reveal their name later.
In any case, Dr. Dre should appreciate this present. He used to have a different pair of white Nike Air Force 1S for each day, and while this new one is not going to make it to his casual wardrobe, it is not going to be entirely out of place in his collection.