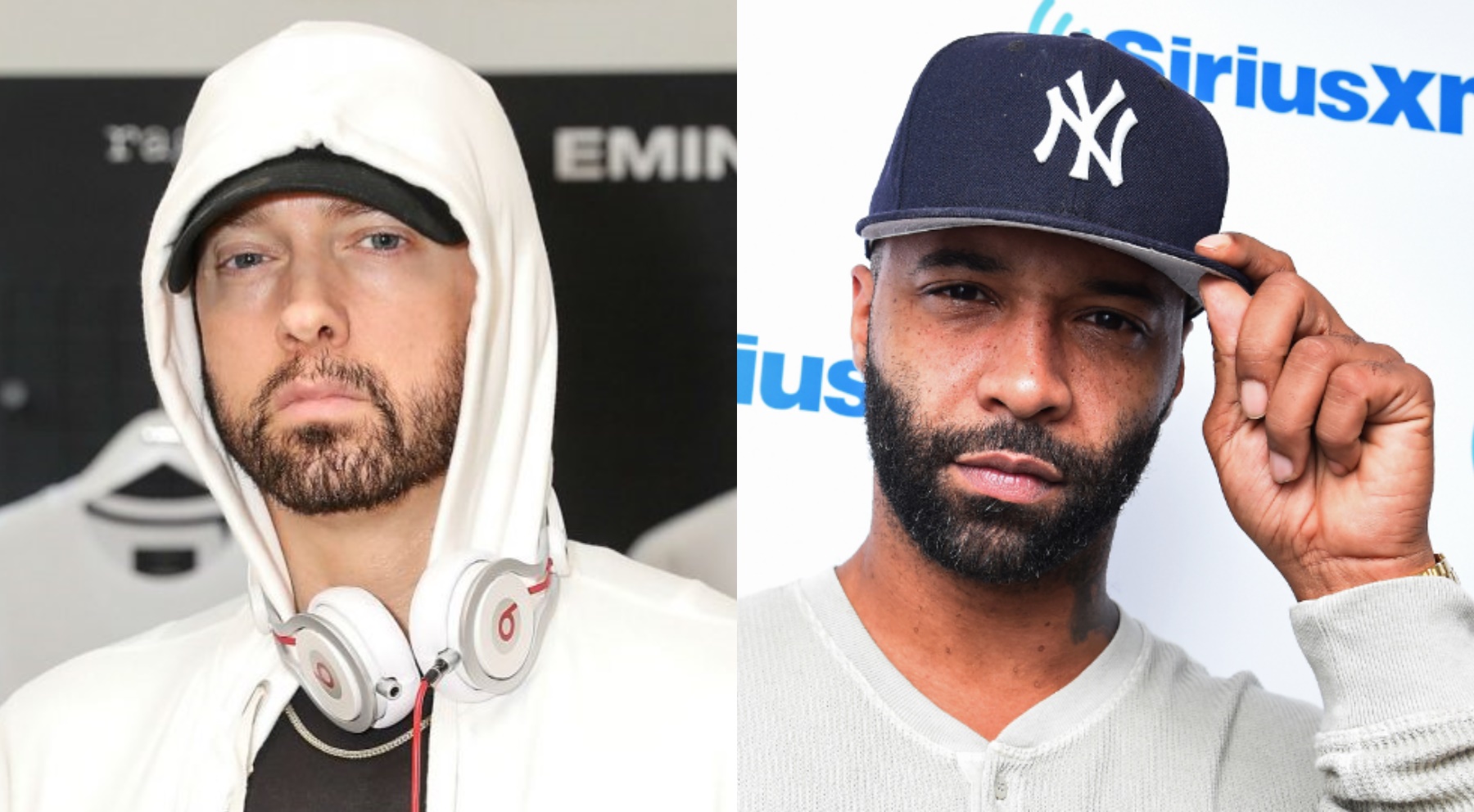 Slaughterhouse MC turned podcaster Joe Budden had to revise a page from his story he is not keen on thinking about often.
Math Hoffa wanted to know why Joe had never fired back at the biggest name in the game throwing shots at him. He talked about Eminem's line on "Fall":
Somebody tell Budden before I snap, he better fasten it
Or have his body baggage zipped
The closest thing he's had to hits is smackin' bitches
But Joe presented a full spectre of emotions from confusion to indifference and said that he forgot the diss and all the situation around it:
This shit, I don't even remember! I don't have nothing to say about an Em diss.
Math and the entire barbershop behind him wanted to know how a rapper can miss an opportunity to accept a challenge from the best, especially provided with such an opportunity. Joe offered his take on the situation that implies that he is a bigger man and he doesn't want to give in to the clickbait culture:
I don't need an opportunity to diss a rapper. I don't view the world in the way that y'all are talking about it. It's my action and my thought that I have processed with myself. Awesome that a rapper with that magnitude threw it for whatever the reason be. But the reason don't matter. If I wanted to diss him and I would just diss him. And if his name is attached… Y'all know the clickbait culture. Then, "Hey, Joe Budden disses Eminem!" That's what it looks like.
There is a difference between chasing clout and stepping up to the game. The difference between taking shots that will never be acknowledged, as The Game is doing right now, and responding to the challenge from an opponent with a killer reputation. And Joe was not in the first situation.