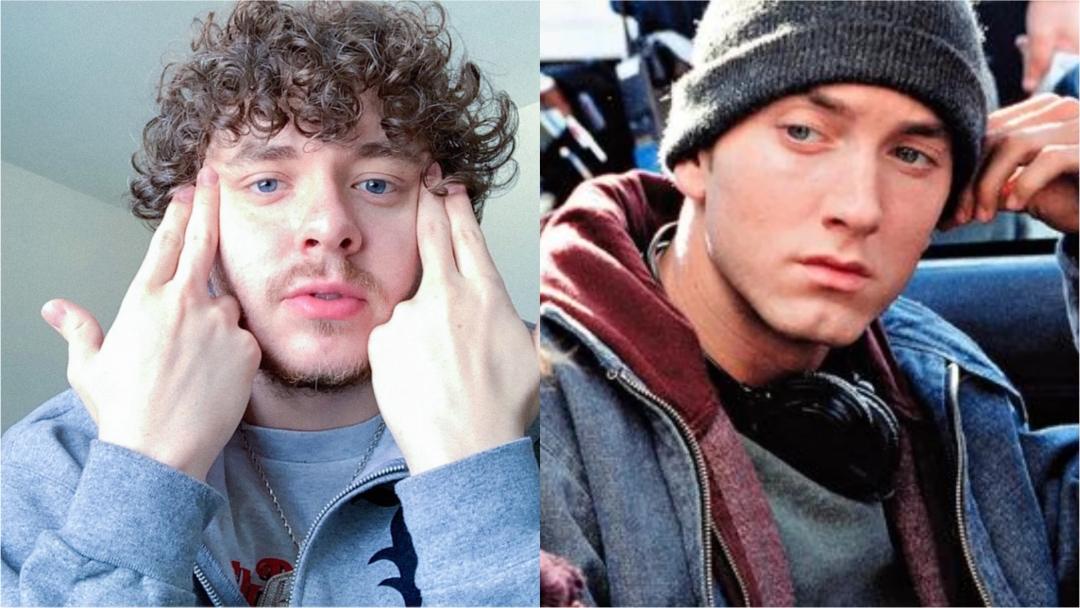 The Whats Poppin star talks about a phone call from Eminem that led to their collaboration on the "Killer" remix.
Billboard get hold of Jack Harlow at the recent MTV Video Music Awards ceremony, and the young star opened up about events preceding his dream collaboration with one of his idols in Eminem last spring:
We didn't get to meet, but we had a phone call that meant the world to me," ruminated Harlow when speaking on his feature to Eminem's remix for "Killer" with him and Cordae. "I haven't shared it with the world yet, but I can't wait until the world hears it. He gave me a lot of props that any artist would love to get. Sometimes, the best gem is just somebody you admire, letting you know who you think you are. He let me know, 'You're that. You're dope.' I've waited a decade to hear that. So it was special.
Read more on Billboard.com.
Listen to Eminem — Killer (Remix) ft. Cordae & Jack Harlow below: