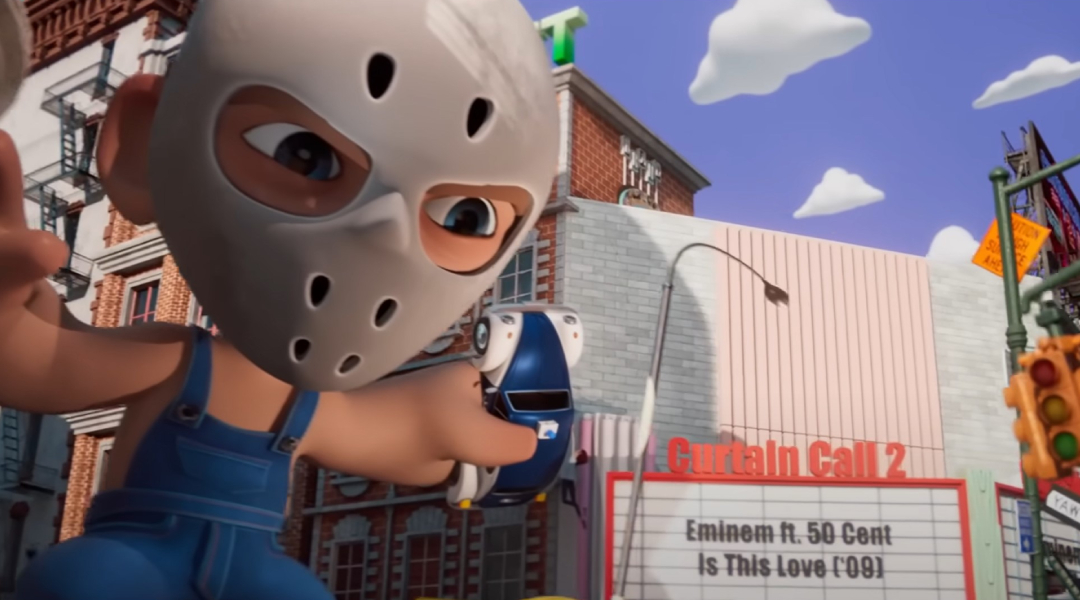 A freshly released from the vaults collaboration with 50 Cent received new visuals.
It is not a full-size music video; it is not even a lyric video of which Eminem has become a fan lately. It's a sequence of static images, but it still manages to tell a story and keep a viewer engaged.
Maybe it is a sensible choice for visualising a song recorded in 2009 but got a massive uplift, rendering nostalgia useless.
Watch Eminem, 50 Cent – Is This Love ('09) (Visualizer) below: