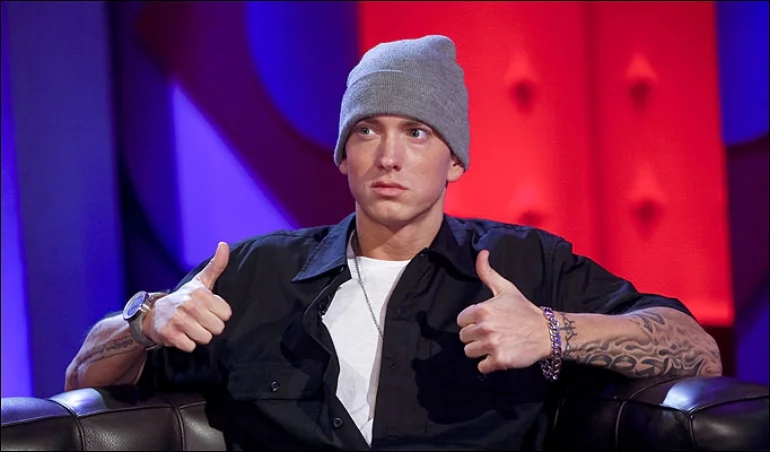 Data for revenue generated from streaming in the US in 2019 are available and show Eminem in Top 10.
Predictably, Drake tops the list with over $12 million with Post Malone following him closely, reports @touringdata.
Eminem made $7.4 million in the US last year, without releasing any new music. This secured him the eighth slot on the chart.
Highest paid artists of 2019 in the US (Streaming):
1. Drake $12.1 million
2. Post Malone $11.3 million
3. Taylor Swift13 $8.3 million
4. Ariana Grande $8.2 million
5. Queen $8.1 million
6. NBA Youngboy $7.9 million
7. Juice WRLD $7.8 million
8. Eminem $7.4 million
9. Khalid $6.5 million
10. Billie Eilish $6.1 million
Highest Paid Artists of 2019 in the US (Streaming):

#1 @Drake $12.1M
#2 @PostMalone $11.3M
#3 @taylorswift13 $8.3M
#4 @ArianaGrande $8.2M
#5 @QueenWillRock $8.1M
#6 @GGYOUNGBOY $7.9M
#7 @JuiceWorlddd $7.8M
#8 @Eminem $7.4M
#9 @thegreatkhalid $6.5M
#10 @billieeilish $6.1M

— Touring Data (@touringdata) August 17, 2020