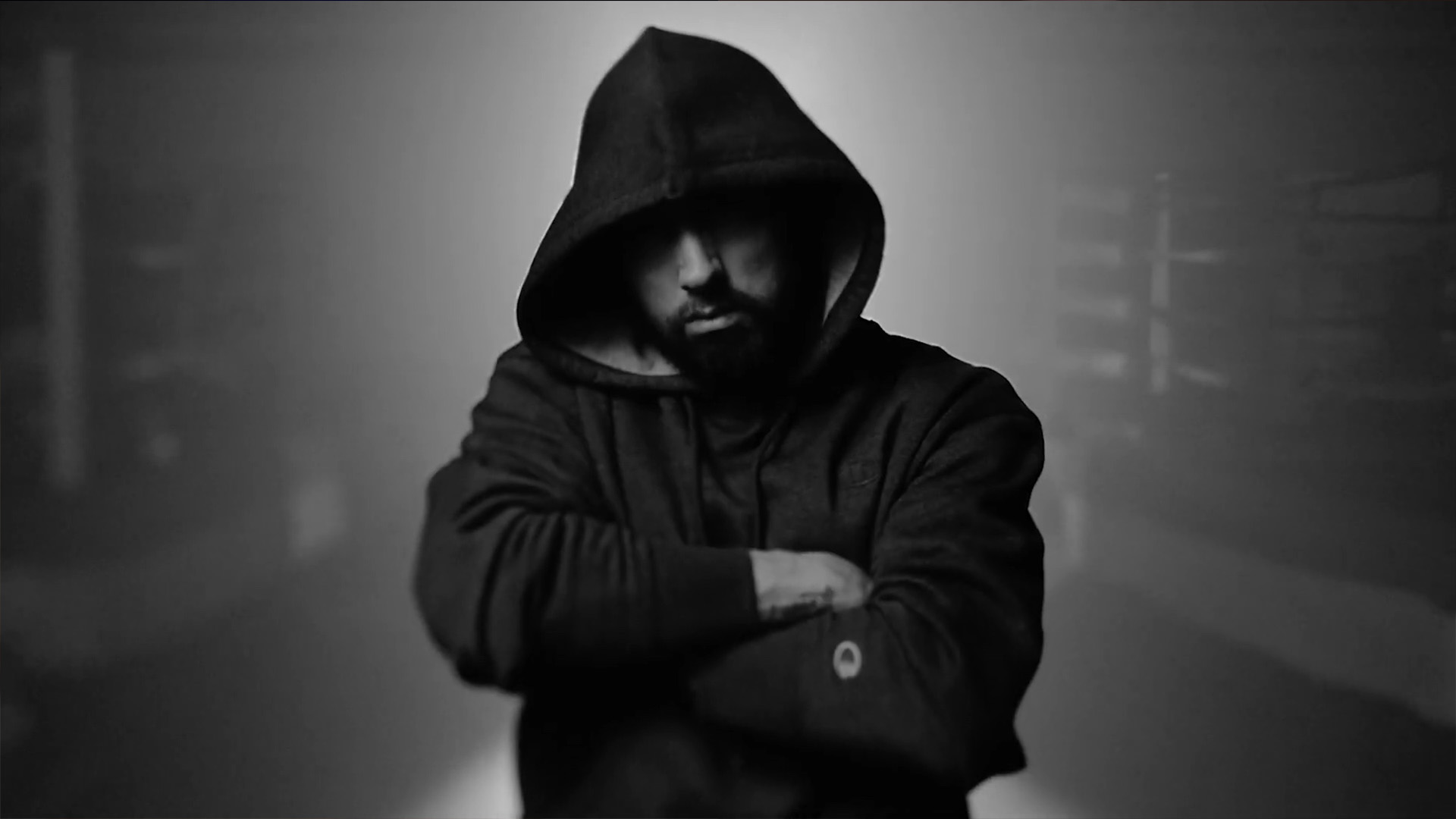 Eminem has just released a teaser for the upcoming "Higher" video, which will premiere during the countdown to the ESPN UFC 257: Poirier vs. McGregor 2 this Saturday on ABC
The new music video from "Music To Be Murdered By – Side B" will feature footage created exclusively for Saturday's fight.
After being featured on ESPN's UFC 257 creative for the last month, Eminem will debut his new music video for "Higher" during ESPN's UFC 257 Countdown: Poirier vs. McGregor 2 at 2 p.m. ET this Saturday, January 23 on ABC. The video will also re-air on ESPN just prior to Saturday's main event.

The song comes from the latest Eminem release, Music To Be Murdered By – Side B (Shady Records/Aftermath Entertainment/Interscope Records), which was released on December 18, 2020 and is the expanded edition of Music To Be Murdered By, his 11th studio album released January 17, 2020. The music video prominently features footage from ESPN's UFC coverage and centers around Eminem inhabiting roles as both a musician and a world-class athlete, drawing allusions between the way a musician creates and prepares to perform and how an athlete trains and prepares for competition. The video, featuring cameos from Dana White and ESPN's Michael Eaves, will revolve around Eminem's most important battle: the one against his own demons.