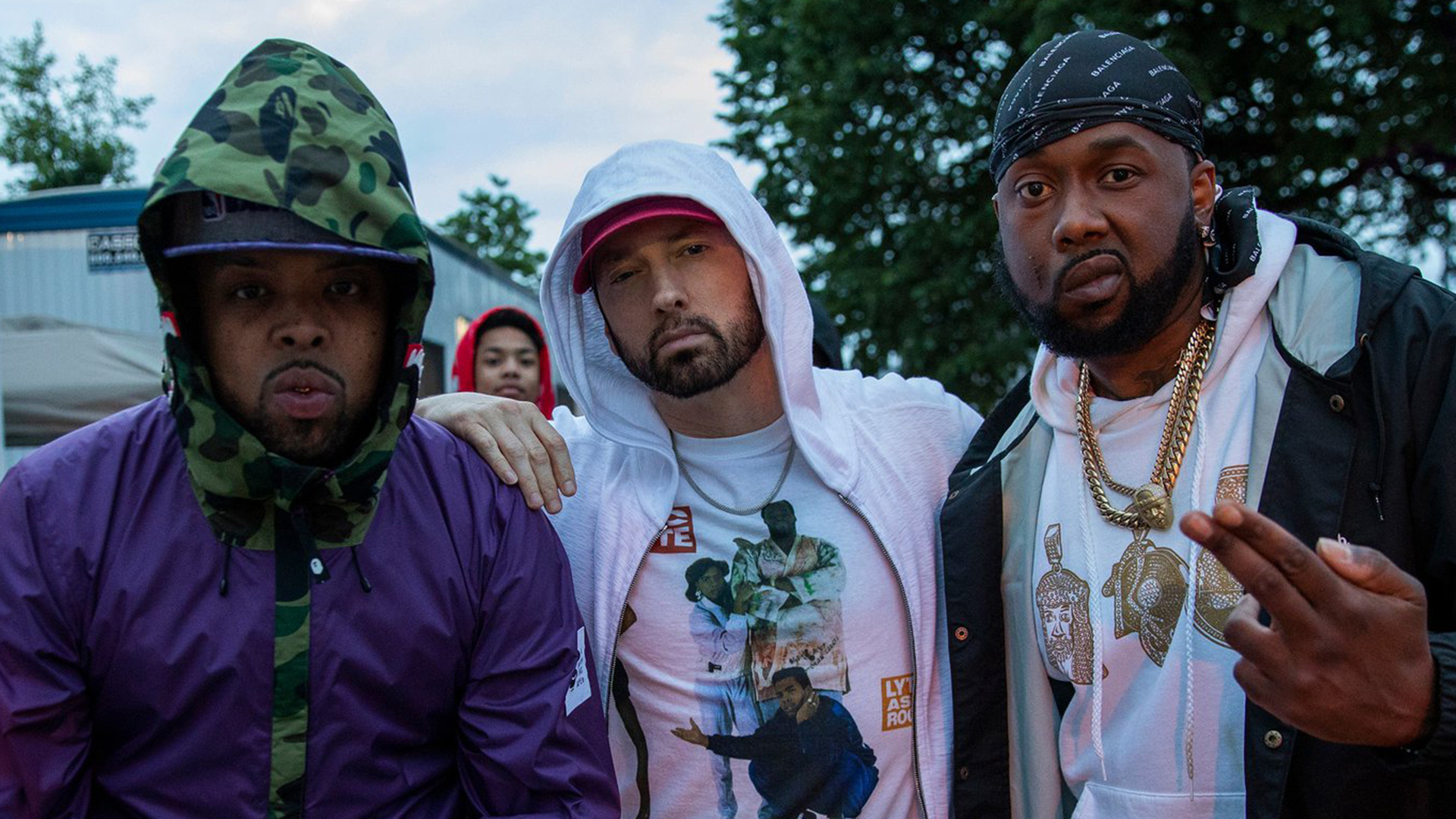 Buffalo residents Griselda had a conversation with Revolt.TV discussing their brand and their music, their rise to success, their relationship with Eminem and Detroit hip-hop scene.
Explaining how they decided to sign Boldy James to Griselda label all three declared their love to Detroit, even go as far as Westside Gunn who proclaimed:
Buffalo and Detroit are the same city. They're brothers to us. Same set up, same harsh realities. Both were affected by plants closing down, both connected to Ontario, Canada. People used to leave from Detroit and when you go through Ontario and come back in the country, you come through Niagara Falls and Buffalo. Detroit is closer than NYC when you live in Buffalo.
It is not the only connection with Detroit for Griselda. The trio is signed up to Shady Records and has got a stamp of approval from Eminem, as well as his features on their records. This is how they comment on their relationship:
Conway: That's the homie. I love Em. I got love for Em, Paul, everybody at Shady Records and Interscope. I'm super thankful for the opportunity they gave me to be a part of that. To be able to create and make history that could be in the history books with all the shit that Marshall did. That's what I'm hoping for.

Benny: Em's the big homie. You see he's on that "Bang" track. We fuck with Em. We were inspired off of Em — the wordplay and the longevity in the game.

Westside: It's good. Every time we see each other, he leaves with a smile. I leave with a smile. We're not together all the time. He has his life, I have mine. We're grown men… I respect people and when I see you, I'll see you.
Another important member of the Shady family, Marshall's touring DJ The Alchemist, is getting more and more involved with Griselda's project. He just dropped a collaboration with Conway the Machine and Westside Gunn's upcoming project "Pray For Paris" features some of his productions. So how was it like working with Alchemist?
Conway: Working with Al is always amazing because Al's been around the game and hip hop for years. Working with some of my favorite motherfucking artists like Prodigy, the list goes on of the grimiest n*ggas. I consider myself in that call of the grimiest, street-rapping emcees. So, to be working with a producer who produced and facilitated for these n*ggas is amazing honestly.

Benny: Al's that guy, man. It was one of my dreams to work with Al man. I'm happy I could do it. He's that boy. We got classics together.

Westside: That's my brother. I've been working with him for years now. He's Griselda, we got something big coming up. We got a couple announcements together. I can't really speak on it, but put it like this, me and Alchemist have something that's about to shock people.
Read the interview in full on Revolt.TV.