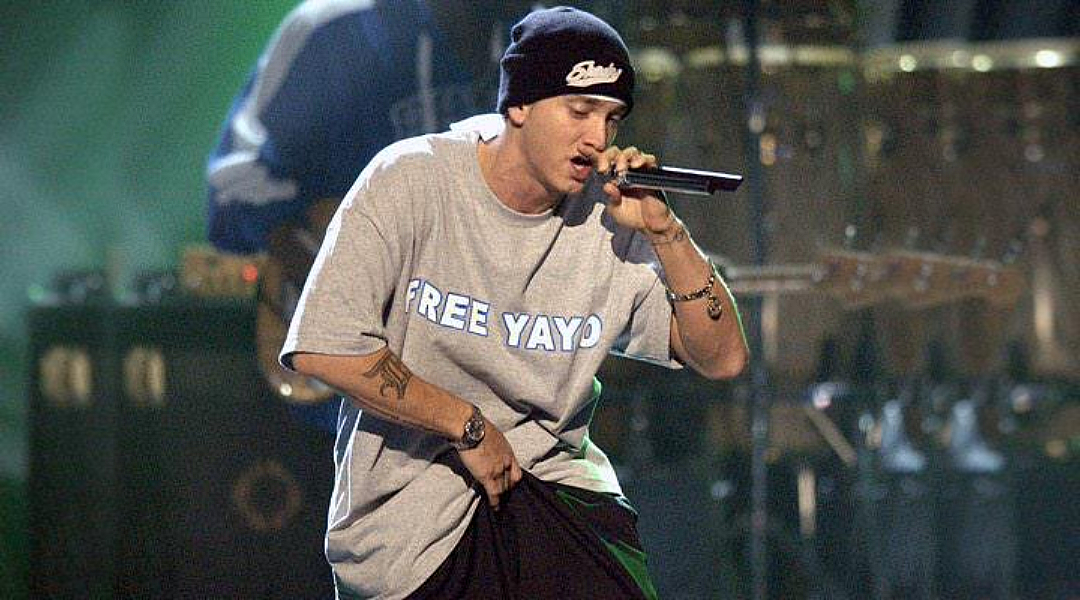 An auction house specialising in music, sports, pop culture, and history has put together a collection for the 50th anniversary of hip hop, titled "The Hip Hop Legends".
The collection features 98 items that were owned by influential names in hip hop, including 2Pac, Drake, Nicki Minaj, Jay-Z, Eminem, and more. Items range from handwritten lyrics to jewellery.
Ten of the lots up for auction are connected to Eminem and consist mostly of his stage-worn clothing and signed memorabilia.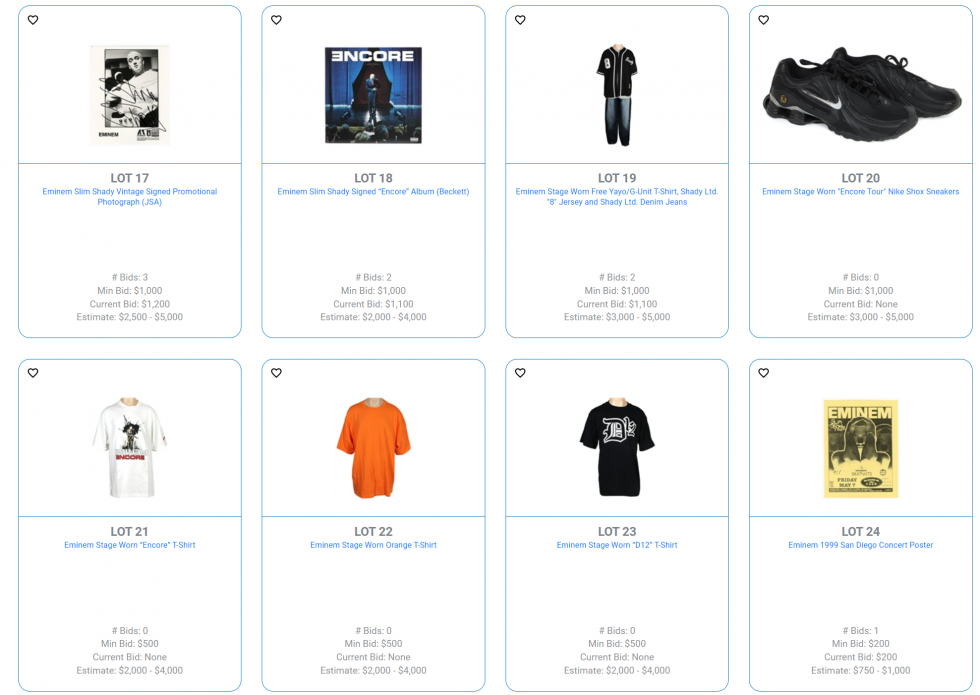 The most impressive item in the collection is Eminem's complete stage outfit, which includes a Free Yayo/G-Unit grey t-shirt, a Shady Ltd. "8" jersey, and Shady Ltd. denim jeans.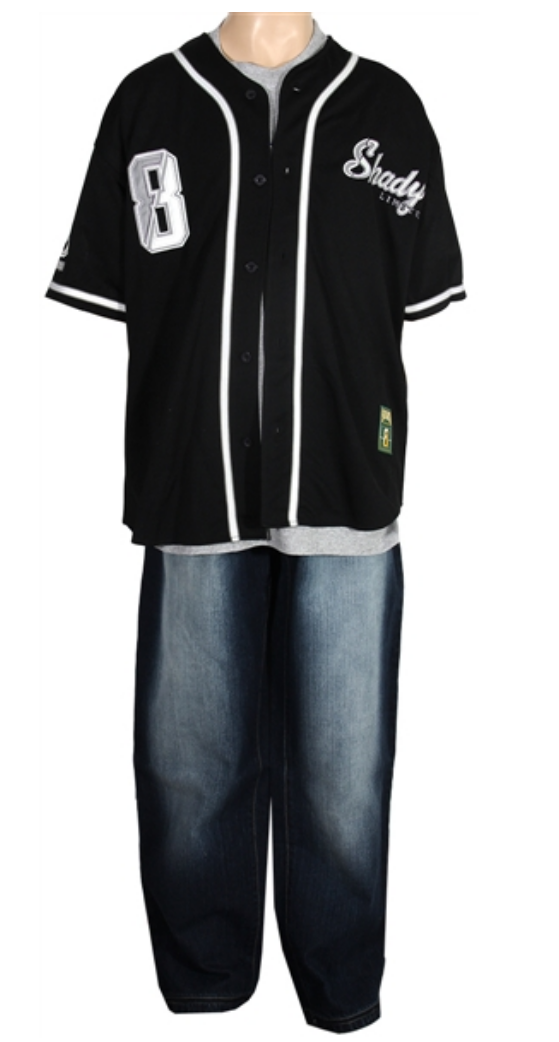 Although there are only two bids on the ensemble so far, the auction organizers expect it to sell for $3-5 thousand by the time the auction ends on March 3. This is not a charity event, and Eminem did not put any of his items up for sale. However, memorabilia auctions are a big business, and this particular auction house has found a new way to attract attention to its collection by connecting it to hip hop's 50th anniversary.