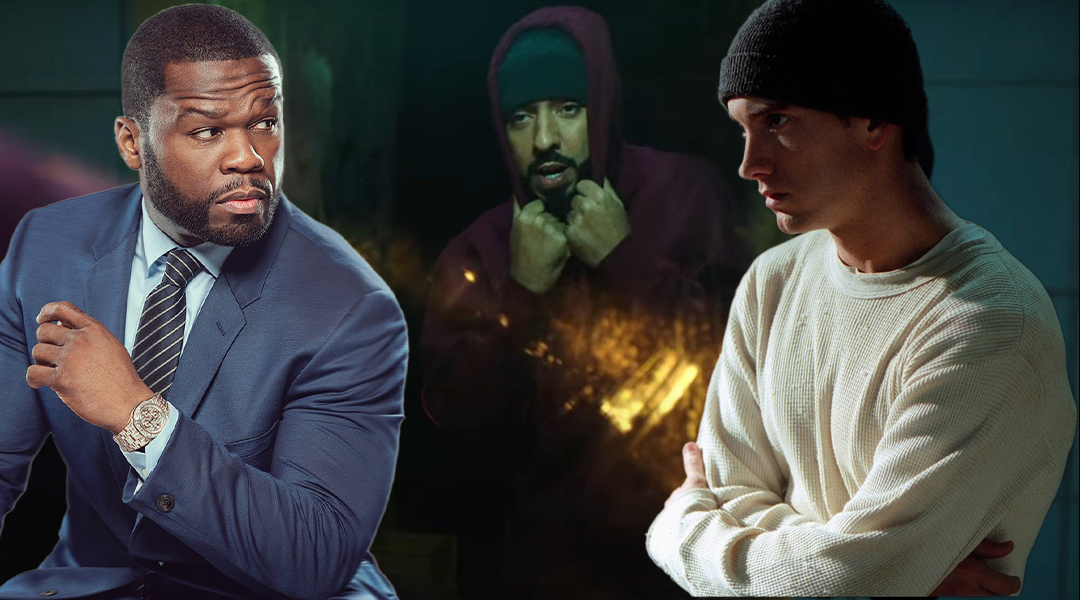 The new video adds even more star references to already name-dropping thick Montana's single "I Don't Really Care".
Throughout the visual narrative of his music video, French Montana dresses up like legendary artists and recreates their classic performances. The Weeknd, Childish Gambino and Eminem are the most recognisable. The ambitious rapper used the scene with a toilet mirror from "8 Mile" to make a striking reference to one of Eminem's biggest hits, "Lose Yourself".
While Montana's nod to Marshall is quite respectful, his jab at Fifty is timid and does not show the artist seeking direct confrontation. Still, he wanted to have the last word in his old back and forth with 50 Cent about whose Bugatti is more expensive:
And them twenty cards you rappin' 'bout
I spent that on the Bugatti, actin' out
Two milli, that's what that's about
Last time their intense exchange of opinions took them nowhere and evaporated in the thin air. But apparently, French Montana is not over it even after all these years.
Watch French Montana — I Don't Really Care (Official Music Video)