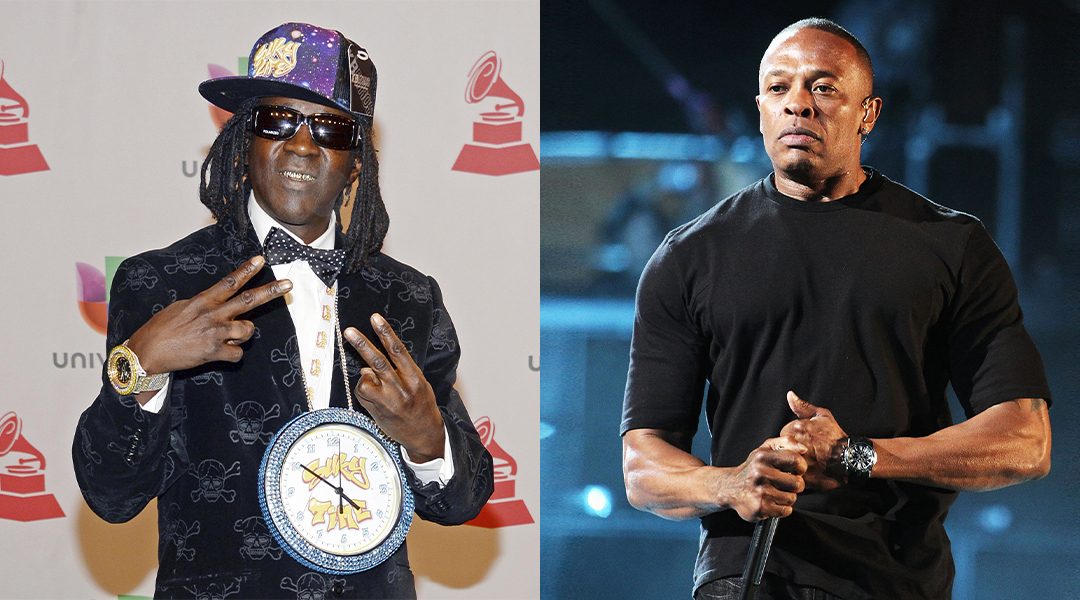 While there is no official news about the new Dr. Dre project, the number of people reporting on working with the Good Doctor grows steadily.
The newest star to contribute his talent to Dre's album is legendary Public Enemy hype man Flavor Flav.
Flav revealed on Steve-O podcast Wildride that he had recently locked in a feature on the mysterious project:
I was just over Dre's house a week and a half ago. I'm honoured to have him record me something at his house for his upcoming album that is getting ready to come out. That's big to me.
To the host's inquiry about Dr. Dre's current state, probably prompted by the health scare earlier this year and complicated situation with his divorce, Flav responded with optimism:
Dre is doing excellent. I went over to his house. My first time ever over at his house. He's doing excellent, man. He can't be doing better.

Watch the video below: