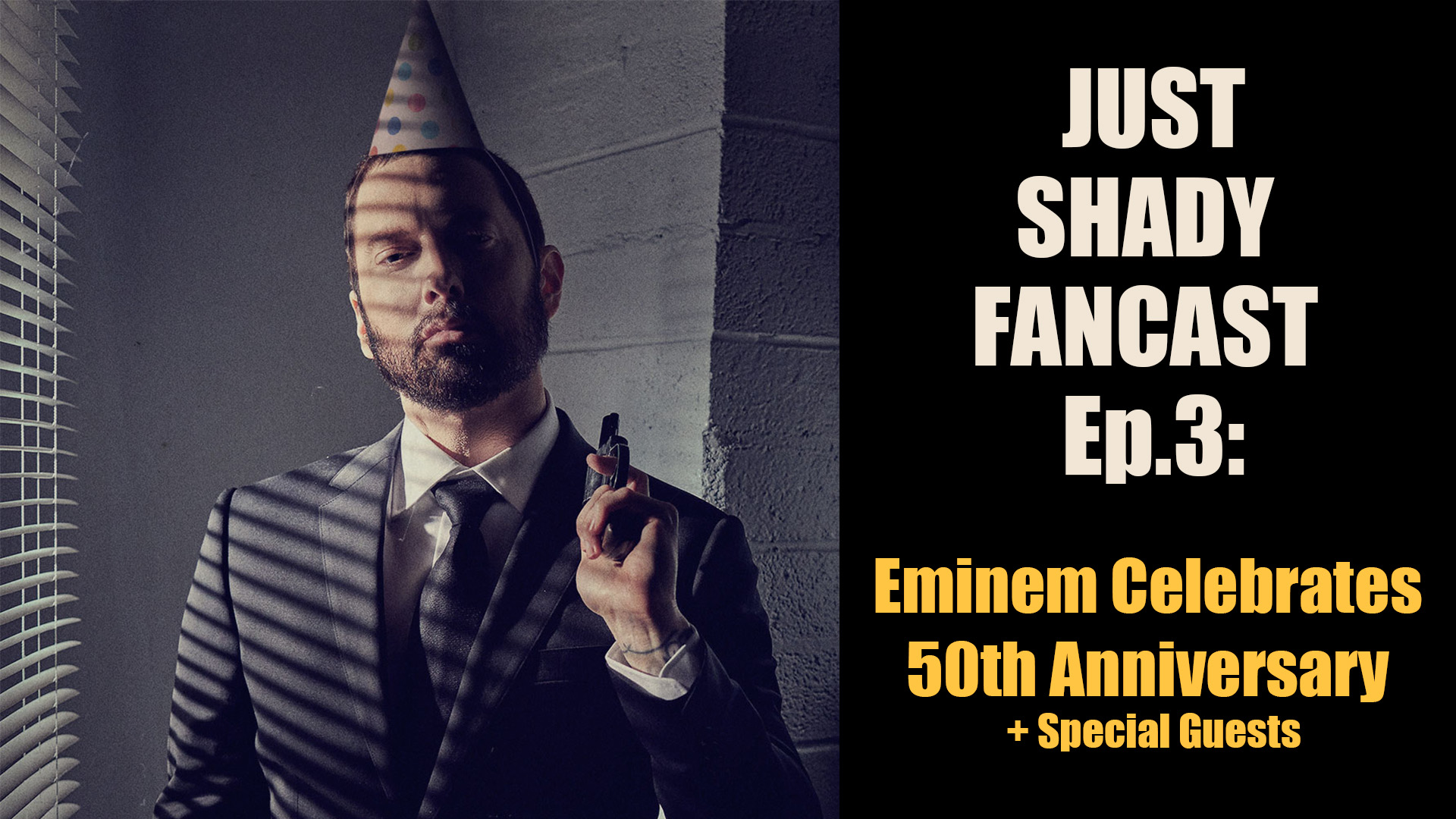 Tonight Mainly Eminem and ePro invite you to an extra special episode of the Just Shady Fancast.
Tune in to a new episode of our Just Shady Fancast to celebrate Eminem's birthday together with experts, connoisseurs, seasoned disciples and, frankly, just the most devoted fans. Danny McFarlane hosts the podcast and he has some special guests coming
The conversation starts at 8 pm UK time, 3 pm EST, 12 pm PDT. Join our live stream on ePro YouTube channel to wish Eminem a happy birthday.