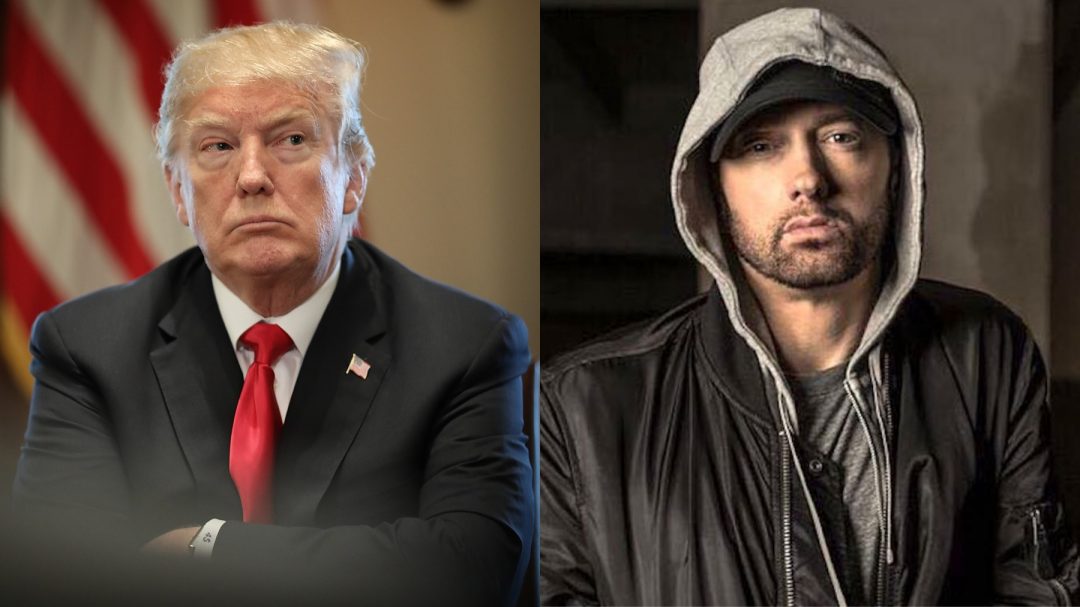 Documents provided at a journalist's request revealed that in 2018 the Secret Service sent agents to interview Marshall Mathers over his "threatening lyrics" from the track "Framed" from "Revival".
The interview was organised by Eminem's attorney in his office and was focused on the lyrics in "Framed" but also on Eminem's BET freestyle rap "The Storm". According to the documents, when agents began reading the lyrics of "The Storm", "Mathers, who was familiar with the song, began raping along with the interviewers as the verse was being read.
It was this very verse in "Framed" that provoked the main concern of the Secret Service:
Donald Duck's on, there's a Tonka Truck in the yard
But dog, how the fuck is Ivanka Trump in the trunk of my car?
Gotta get to the bottom of it to try to solve it
Must go above and beyond, 'cause it's incumbent upon me
Plus I feel somewhat responsible for the dumb little blonde
Girl, that motherfuckin' baton twirler that got dumped in the pond
Second murder with no recollection of it.
However, from the same documents, it is obvious that Eminem had already been walking on thin ice before the album was released. The revealed documents claimed that: "This is not the first time MATHERS made threatening comments towards POTUS and his family. In June 2017, MATHERS freestyled comments that were threatening in nature towards POTUS."
Also, Eminem's interview with Vulture in which he said Trump "makes my blood boil" was used as background evidence of his hatred of Trump.
The case did not stand, and after a discussion "it was determined that this case will be NON-REFERRED" to a federal prosecutor", states the document.
The documents were unearthed after an investigative journalist from Buzzfeed listened to "Kamikaze", where on the track "The Ringer" Eminem raps about this visit from the Secret Service agents. Back then the Secret Service refused to comment, so the journalist filed an official request citing the Freedom of Information Act and obtained this document, all 40 pages of which were heavily redacted: