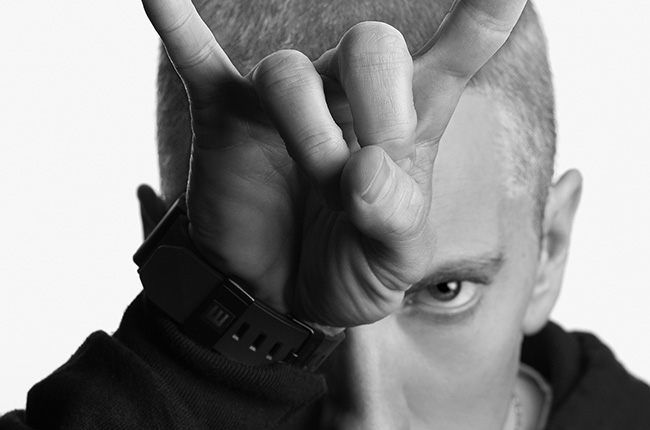 Just a day after dropping details of his upcoming album, Eminem has fired-off the new single "Berzerk."
Eminem teams with revered producer Rick Rubin to deliver a punchy, guitar-and-beats driven song which channels Joan Jett & the Blackhearts' "I Love Rock 'n Roll" and "Licensed to Ill"-era Beastie Boys.
The rap legend has a spray at celebs — a lyrical grenade is tossed at a Kardashian and rapper Kendrick Lamar is name-checked — and the production carries plenty of ear-catching samples and old-school vinyl scratching.
In the space of a single weekend, Eminem has dispelled many doubts on whether he would make a fist of his comeback. Eminem played career-spanning sets at Britain's Reading and Leeds Festivals, traditionally a rock-themed event. And he used the platform of the MTV VMAs broadcast to announce his new album "The Marshall Mathers LP 2," which arrives Nov. 5 and is executive produced by Rubin and Dr. Dre.
Earlier this month, Eminem's "Survival" debuted on the trailer for Call of Duty: Ghosts. It marked the first new song to be released by the famously reclusive rapper since "Recovery" single "Space Bound" in March of 2011.
"Berzerk" also samples Billy Squier's song, "The Stroke." Check it out below: