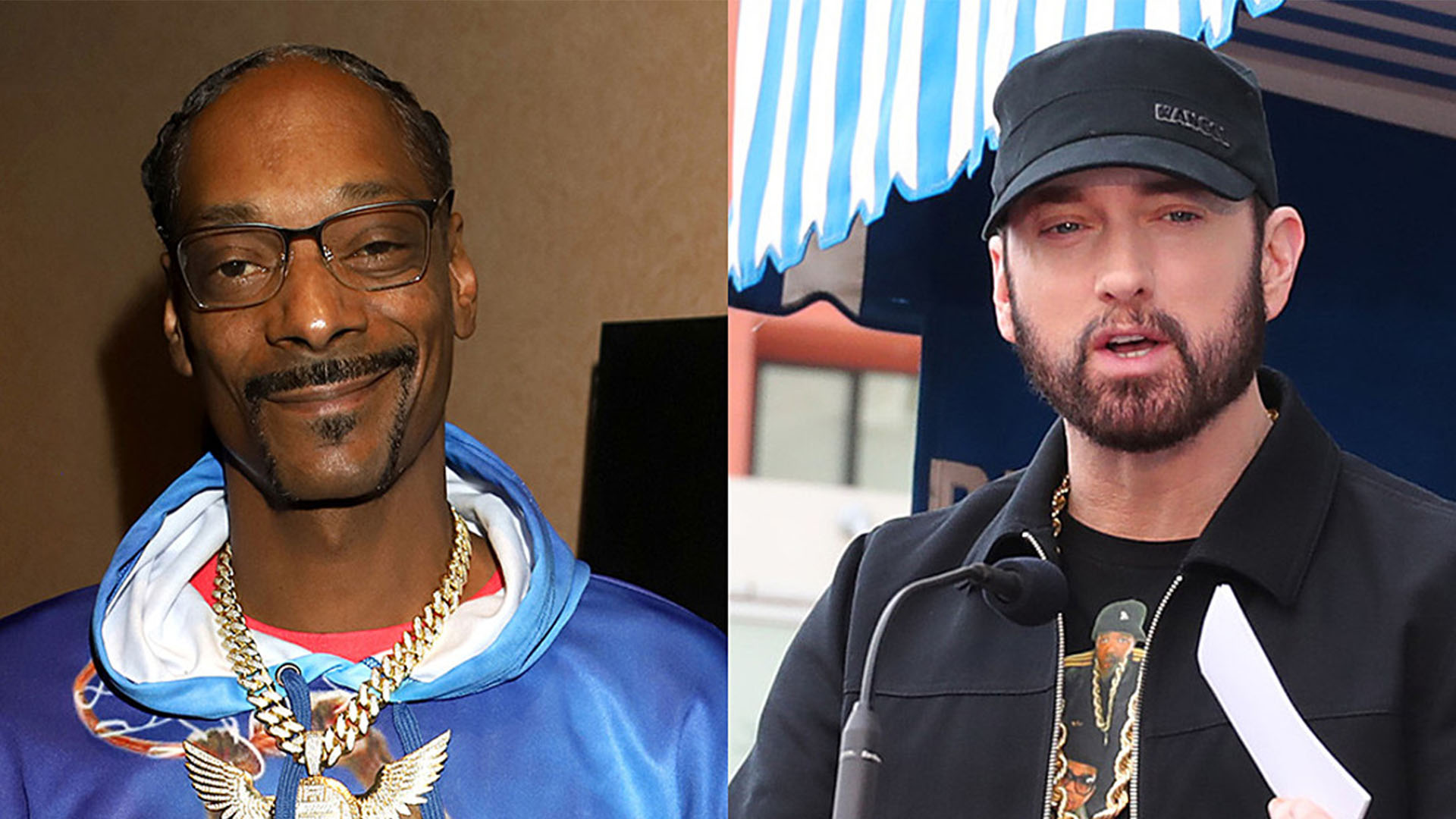 It seems that Snoop Dogg decided to use the hype around his beef with Eminem to heighten interest in his album.
Having previously stated that everything is fine between him and Eminem, Snoop acted very recklessly, leaving explicit references to Eminem on his track "Talk Dat Shit To Me" from the new album "From tha Streets 2 Tha Suites", which was released this morning.
This track Snoop Dogg streamed live on his Instagram, in the midst of the hype on the Internet and the fan community around his beef with Eminem. And since then this track was regarded as a diss.
Check out all the references to Eminem.
1. The bar "Showstopper that dropped classics" may be a reference to the album "The Eminem Show".
2. The line "The same nigga that closed Curtains will close caskets" clearly refers us to the collection of Eminem's greatest hits "Curtain Calls: The Hits".
3. "Runnin 'numbers up, but it ain't no miscalculatin' that" – And this line is a reference to Eminem's lines "Your opinion's like a broken calculator / That shit doesn't count / Shut your motherfuckin 'mouth" on the track "Book of Rhymes" from the album "MTBMB Side B".
4. Snoop Dogg's line "Goin 'Kamikaze for me and my concentration camp" may be a reference to Eminem's surprise album "Kamikaze".
5. "Play" Superman ", I'll be your Kryptonite" is a reference to Eminem's track "Superman" and "Rap God". Snoop actually calls himself kryptonite – Superman's (Eminem) main weakness. In the comics, Kryptonite is a weapon that can kill Superman, and metaphorically Snoop says he will destroy Em (lyrically, in a rap game). In addition, check the word-play on "Kryptonite" and "Crypt tonight" meaning "I'll be your grave tonight"