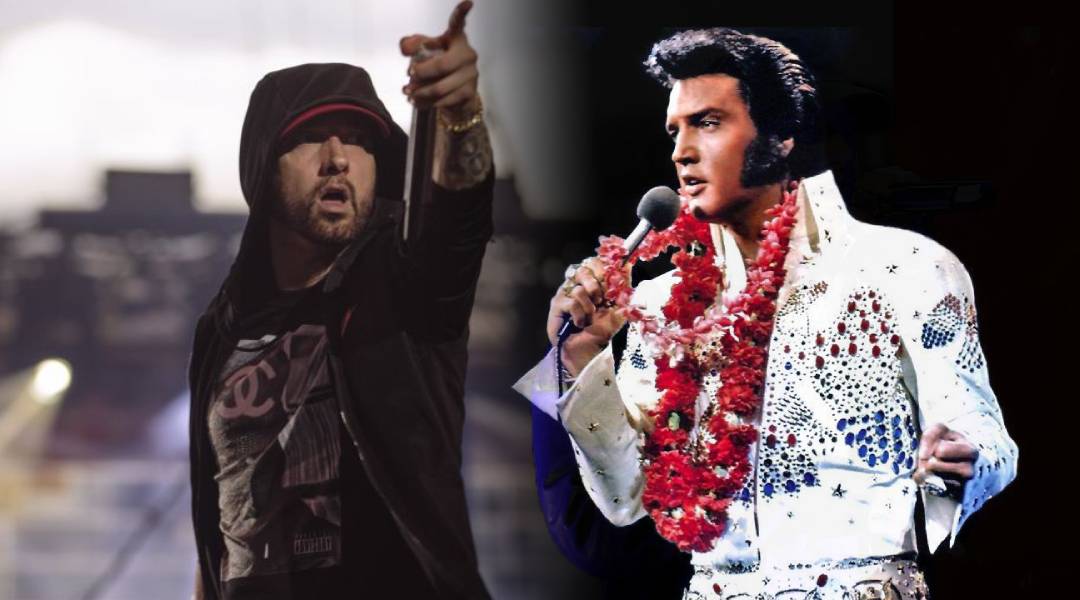 Marshall's new single has been out for mere hours, but its impact is already noticeable.
Genius, a song lyrics website, registered "The King and I" in the Top 5 of songs trending on the website today.
In several hours since the release, the track has gained almost 30,000 views and was viewed by 236 people the second this screenshot was taken.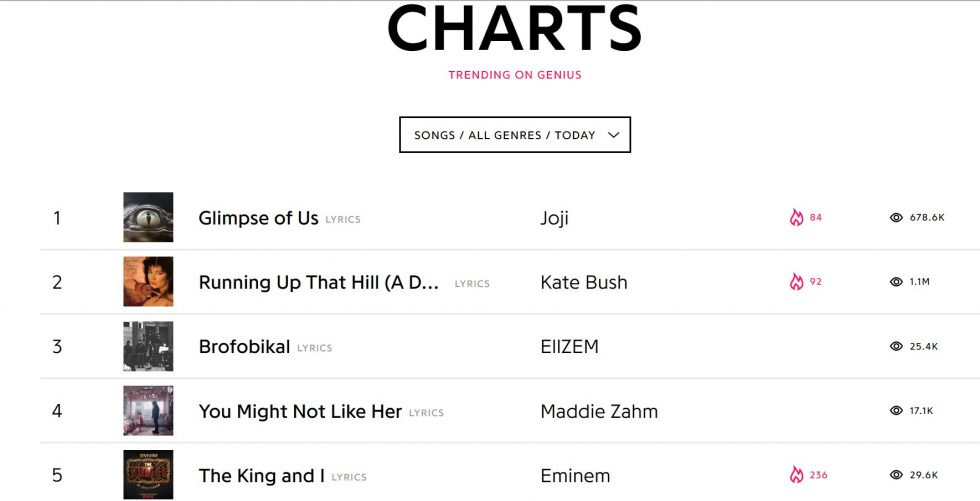 Dr. Dre and Marshall's outstanding production seamlessly fuses Eminem's "don't give a fuck" attitude with Elvis's mellow charm. It works thanks to a skilful sampling of the King's "Jailhouse Rock". This contribution has also brought lyricist Jerome Leiber and composer Michael Stoller, songwriting and record producing partners who had written "Jailhouse Rock" and many other gold pages of the American Songbook, back to the spotlight.
But mostly, people came to learn sharp Marshall's lines, which we discussed before, and CeeLo Green's catchy hook.
We'll see how the song recorded for Elvis's biopic will perform on charts, but this is a good start.
Listen to Eminem — "The King and I" feat. CeeLo Green below: