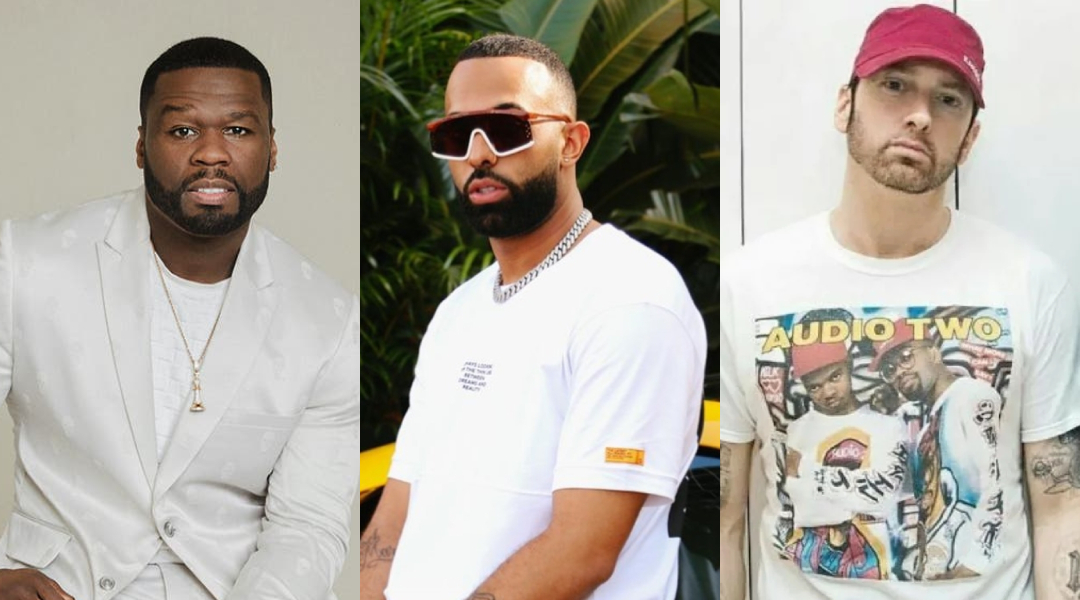 The Purto-Rican star became widely known after showing up on "Tata (Remix)" with Booby, Shmurda, J Balvin and Yanky Daddy. Eladio Carrión might be representing Latin trap, but he celebrates his hip hop influences.
In a short conversation with XXL magazine, he said that he was introduced to hip hop by his older sisters and started listening to 50 Cent's "Get Rich or Die Tryin'", Nas, and Eminem's "Curtain Call" at a very tender age. It has left a mark, Eladio confirms:
My favourite rappers like Big Sean, Lil Wayne, Eminem, 50, each of those rappers taught me something. Like 50 Cent, he taught me the importance of feeling sure about yourself when you rap. Eminem taught me about deliveries [and] wordplay. Big Sean also, his delivery and wordplay is crazy.