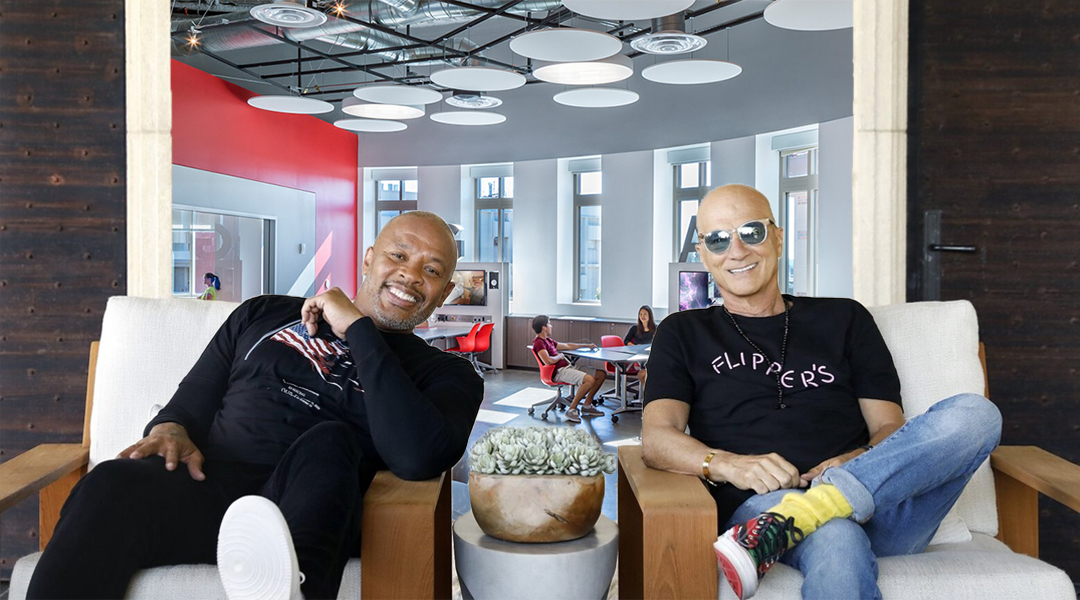 Music industry moguls and Interscope founders launch a new adventure by opening "the coolest high school in America".
Both Iovine and Dre, Andre Young back then, did not like their school one bit. Now they think that it has to change for new generations. So they open a new school in South Los Angeles, in a community where Black and Latino students have not had enough opportunities to succeed.
Dre referred to his childhood when he described to LA Times who their project aims to reach:
"The inner-city kid, the younger me… That guy that didn't have an opportunity, that had to scratch and figure out things on his own. That had the curiosity but didn't have these type of opportunities, really smart kids — we want to touch and give them this open door and these opportunities to be able to show what they can do."
The new school is set to open in Autumn 2022 and has no specific hip hop or arts focus. Instead, the concept is to encourage innovation, critical thinking, problem-solving approach and entrepreneurial spirit.
"No kid wants to go to school," Dr. Dre said. "Because it's boring. You keep flipping the same thing over and over and over again, year after year, with the same curriculum, the same teachers. This is something new and different that might excite the kids and make them want to go to school," Dr. Dre said.
He added: "I had no idea this is where my life and career was gonna go, and everything that I've been doing throughout my career … was gonna lead to this, all those things a stepping stone to get here. Is this what it's supposed to be? The, you know, the Big Bang? Hopefully it is."
This is not their first educational project together. In 2013 two Interscope bosses and Apple executives opened Iovine and Young Academy for Arts, Technology and the Business of Innovation.
The project is not going to be jeopardised by Dre's recent health scare. The legendary producer opened up about the experience that nearly cost his life this winter:
"It's a really weird thing," he said. "I've never had high blood pressure. And I've always been a person that has always taken care of my health. But there's something that happens for some reason with Black men and high blood pressure, and I never saw that coming. But I'm taking care of myself. And I think every Black man should just check that out and make sure things are OK with the blood pressure. And I'm going to move on and, hopefully, live a long and healthy life. I'm feeling fantastic."
Read the article in full on LA Times website.