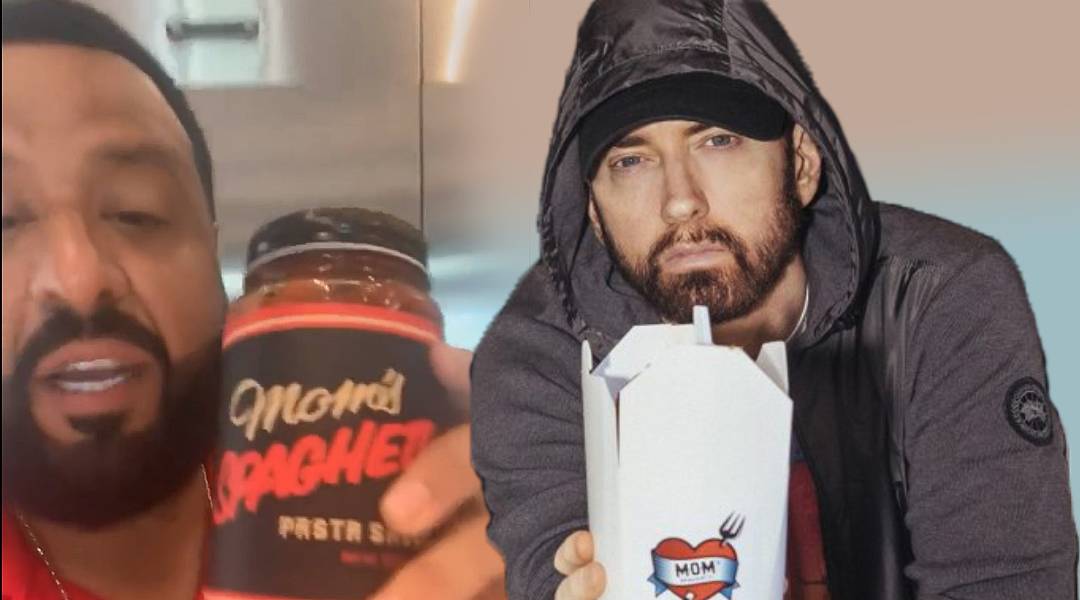 DJ Khaled acts all excited, demanding from his resident chef to make him pasta with the sauce from Eminem.
A short video he posted in his stories was stamped with "Love is this only way" and "Thank you", followed by Eminem and Paul Rosenberg tags.
The successful DJ, who managed to put Dr. Dre and Eminem remix of Kanye West's track on his recent album, filmed himself rushing through his mansion with the jar of sauce while saying:
Bless up, legendary Eminem. Shout out to Paul, Eminem. Thank you for this beautiful gift, Mom's Spaghetti pasta sauce. Melissa! Chef Melissa, please, please, make me some spaghetti. Make me some spaghetti, please! Eminem, thank you, brother. Paul, love, brother. Bless up.
The video doesn't have a "sponsored" tag, so it was made out of pure love for spaghetti sauce. And, maybe, Eminem. DJ Khaled is anything but a grateful humble man, and he diligently posts videos of gifts people and companies send him, so of course, a package from Eminem was destined to make it to DJ Khaled's social media.
Meanwhile, the sauce that has been on sale for three days only is out of stock already and is only available in Dtroit through The Trailer shop in the Mom's Spaghetti restaraunt.
Watch the video below: