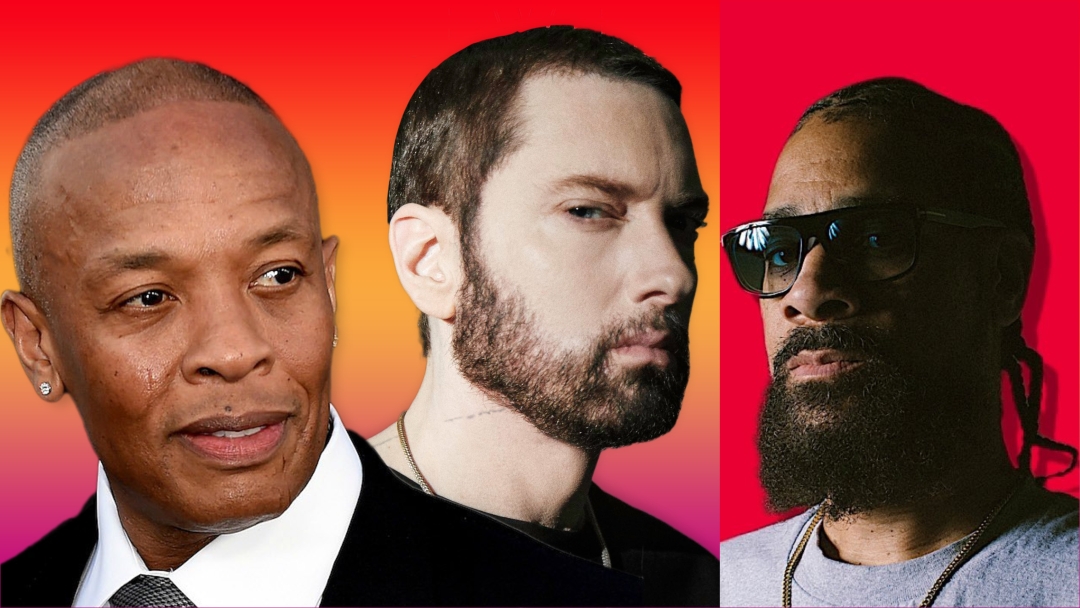 Dem Jointz posts a lot of insider information recently, Is his "Detox" shout out as reliable as "MTBMB: Side B" hint?
In his interview with HotNewHipHop, the Compton hailed artist claims that the picture he took in the studio the day Dr. Dre came back to work after his brain aneurysm treatment was not related to "Detox" production directly.
So when you guys posted that Detox reunion picture, part of me was like are you guys just having fun with us at this point?
Being creative is just having fun. Dre's back and feeling better than ever. That post was me just being happy and excited. It is a mythical creature, but we're having fun and being creative and that's what it's about.
The day you took that picture, what was the vibe like? What were you guys working on — if you can say?
Nothing in particular, man. Just being creative. It's dope because that whole room is full of so many talented people. To collaborate with so many different people and for it to connect perfectly…It happens like that every time. It's because Dre knows how to pick the people that are going to connect, and that in itself is genius. So when we get together it's just a family reunion. So what does that sound like? Whatever we're working on is super dope and super inspiring. So when we take that picture everyone it's like everyone's happy like "Yeah we in here!" It's nothing specific though, like I said we're just having fun and being creative.
Back in 2020, Dem Jointz shared the collection of his recent project with the "Music To Be Murdered By: Side B" cover before the official release. His post added to the growing pool of rumours and predictions and almost got the producer in trouble. Now he can openly talk about how it felt to work with Marshall:
It was super dope. We were collaborating in the studio and Eminem came down to LA to be creative with us. They shut it down to where he had his studio in the back and we were working up front. It was super dope because he would hear us bumping something and he would come up behind us like "What was that? Play it again." He'll be in his head and then be like "Can you send me that?" and then go back to the room. It's crazy that he can create something that can make someone double-take like that. It was dope. It was like when we did "Medicine Man" you hear Eminem on your track and it's like WOW this is crazy! Let me try making this the best thing ever.
In the extended interview Dem Jointz talks about learning his production skills from the best, almost losing his shot at the music industry in favour of a corporate career and working with the liked of Rhianna, 2 Chainz, J. Cole and, of course, his boss and mentor, Dr. Dre.