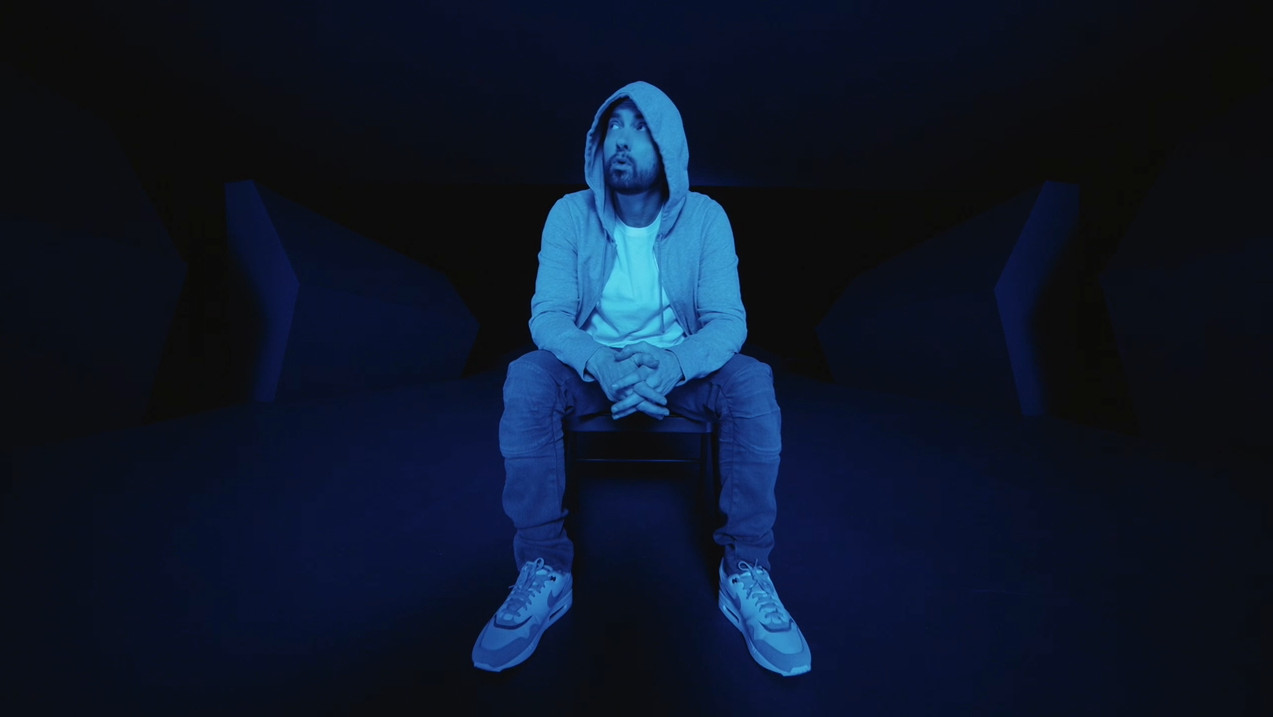 "Darkness" has become the fourth track from "Music to Be Murdered By" to reach the milestone of 100 million Spotify plays.
It was released with a video as the first single off the album on the night of its surprise drop, and it remains one of the project's most popular songs. Until now, there were only three MTBMB songs have breached this significant threshold:
Godzilla feat. Juice WRLD — 772 million streams
Those Kinda Nights feat. Ed Sheeran — 116 million streams
You Gon' Learn feat. Royce Da 5'9" & White Gold — 106 million streams
The next track we expect to join this club is "Unaccommodating" feat. Young M.A that currently has 92 million streams on Spotify.
Meanwhile, the video for "Darkness" has yet to break into 60 million YouTube views. Watch the video below: