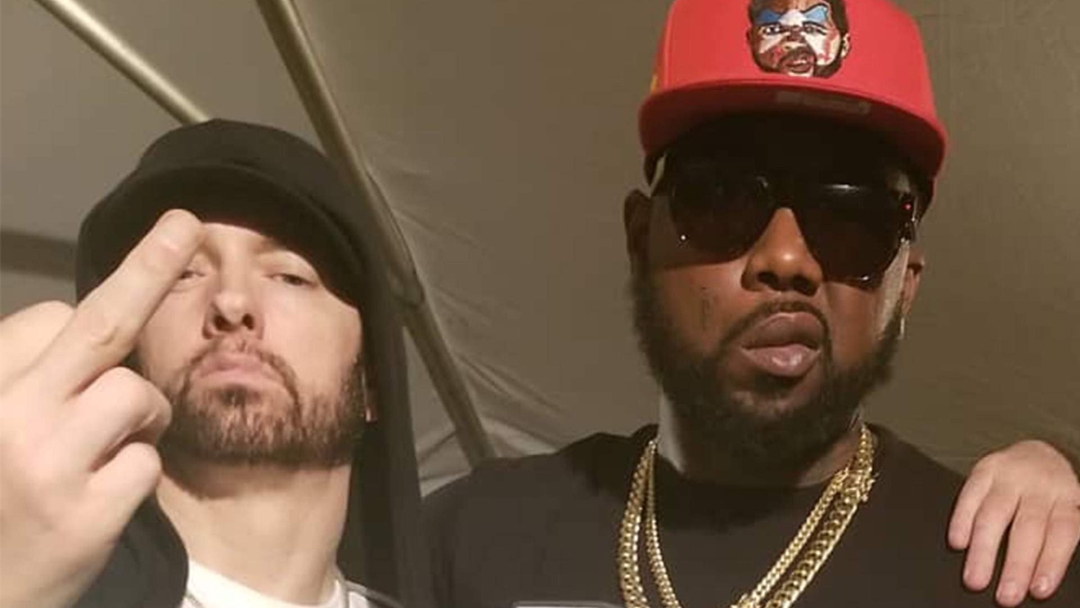 The heart of Griselda went into details about catching the second wind and shifting the culture while finding strength in vulnerability and staying true to himself.
Conway rubs shoulders with the greatests in the game and his feature run is unprecedented. Meanwhile, two new albums are expected to drop very soon. How does it work for an artist who has a security of the most bulletproof co-signs as well as a fearless fury of an independent rapper? Or, more specifically asked Bootleg Kev during his sit-down with Conway, how is it to work with Eminem? Does he gives a lot of feedback and directions or does he trust them creatively completely?
I really don't know if I can answer that fully because we haven't handed in no projects like that. I've played "God Don't Make Mistakes" for him in Detroit. I went to his studio in Detroit and I played it for him and Paul and he had nothing to say. Everything was like, "Yo, this shit is crazy!". I've never ever heard any feedback like, "Yo, nah, do this, change that, I think you should rap on this beat, or do this". Never. So I feel like he wants us to just do what we do.
This is not the only creative license that is granted to Griselda rappers by Eminem. Everybody knows about their unstoppable run but not many pay attention to the fact that they expand their indie catalogue while being signed to a major label. Conway is well aware of the fact that this situation is unique. He notes the generosity of Shady Records but also explains that the way Griselda works just does not fit the box of mainstream production:
Paul [Rosenberg] is generous when it comes to that. Like, "I ain't trying to get in y'all way or nothing, we just want to be a part of what y'all got going on". But Shady couldn't be really a part of none of that because of the samples and all that shit. Even you are a day one Griselda fan you know that our sound is based off Darringer doing immaculate sampling and shit like that. Our beats are so dark and dusty. That's how we was able to change the game and shift the culture back. But that shit we was doing, Paul was, "I'm not gonna fuck with that shit, [trying to get the samples cleared] but I ain't about to hold y'all up there with it. Put it out".
It means that Conway's upcoming Shady debut album is going to use a minimal number of samples:
It's probably about 85 per cent sample-free.
It won't be lacking features, though. There is a fat chance that Conway will put out his joint with Lil Wayne that Wayne recorded for him after Conway contributed his verse to Weezy's "Russian Roulette".
Watch Conway talking about Griselda's relationship with Shady Records below: